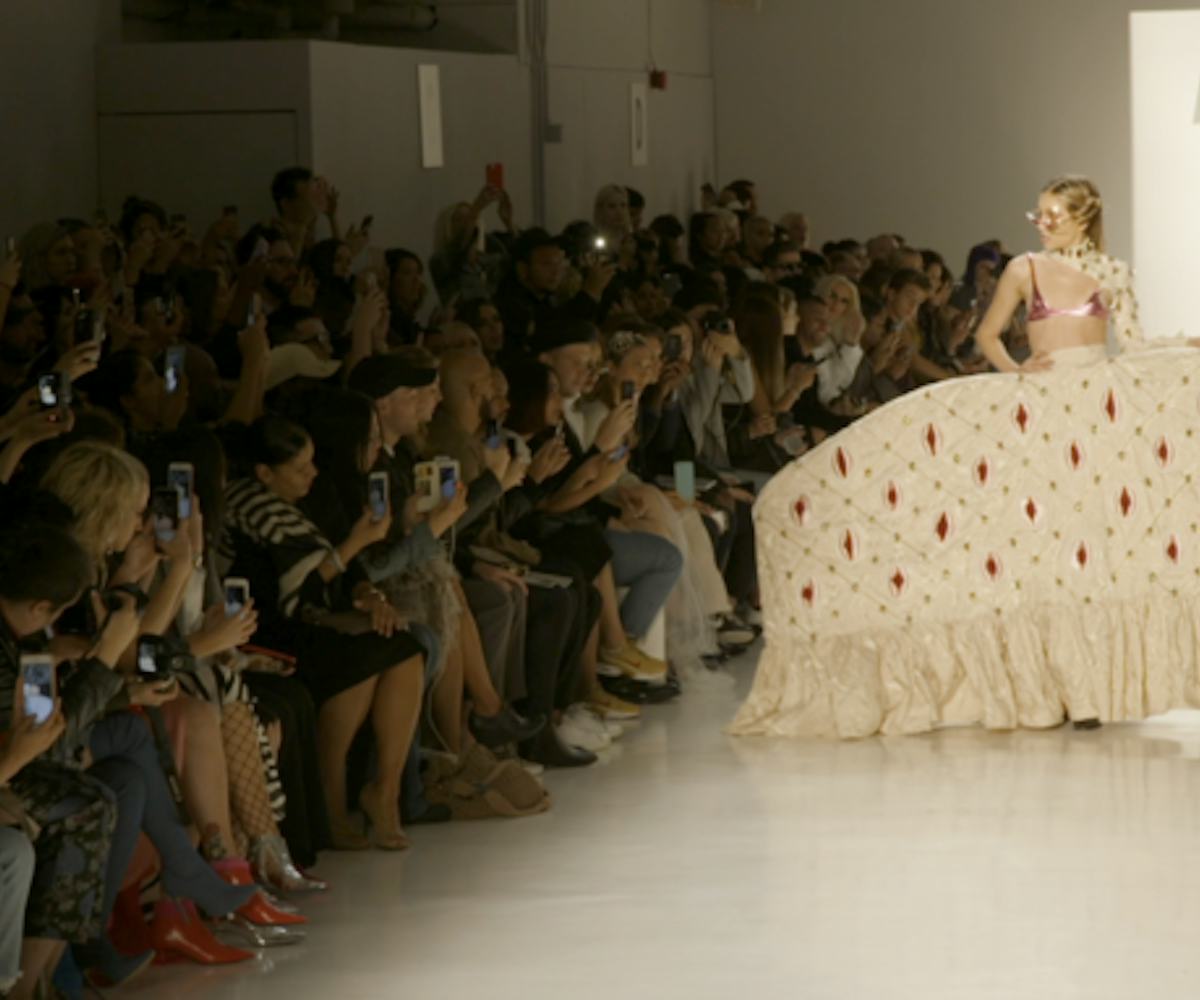 Meet The Designers Who Made Vaginas The Hottest Accessory Of The Season
New York Fashion Week wouldn't be, well, New York Fashion Week, without its grandiose collections, rebellious beauty looks, and iconoclastic street style stars. And while this season witnessed some major show-stopping moments (see: Rihanna literally on a motorbike during Fenty Puma's spring collection), it was Namilia's spring collection that stole our hearts with its powerful avant-garde pieces—all adorned with vaginas!
We had a chance to talk to designers behind the brand, Nan Li and Emilia Pfohl, and they revealed how feminism, fairy tales, and porn all influenced the new collection.
"Our brand is all about what feminism means to us, and each season, we kind of redefine issues of girl power, or how we can translate that into clothing that empowers the Namilia girl," says Li. "This season, we were looking at how pornography has become the new form of sex education, which has nothing to do with reality but it's purely for fantasy, and a very male fantasy. We wanted to pick up on all of the cliches that pop culture tries to tell women how to be—either the holy virgin bride or when you're more sexual as a woman that's automatically something negative."
See the collection in action, above.
Credits:
Produced by: Cortney Wilson and Ren Potts
Shot by: Travis Libin and Tina Vaden
Sound by: YongSoo Lee
Directed by: Ren Potts and Tina Vaden
Edited by: Sophia Peer