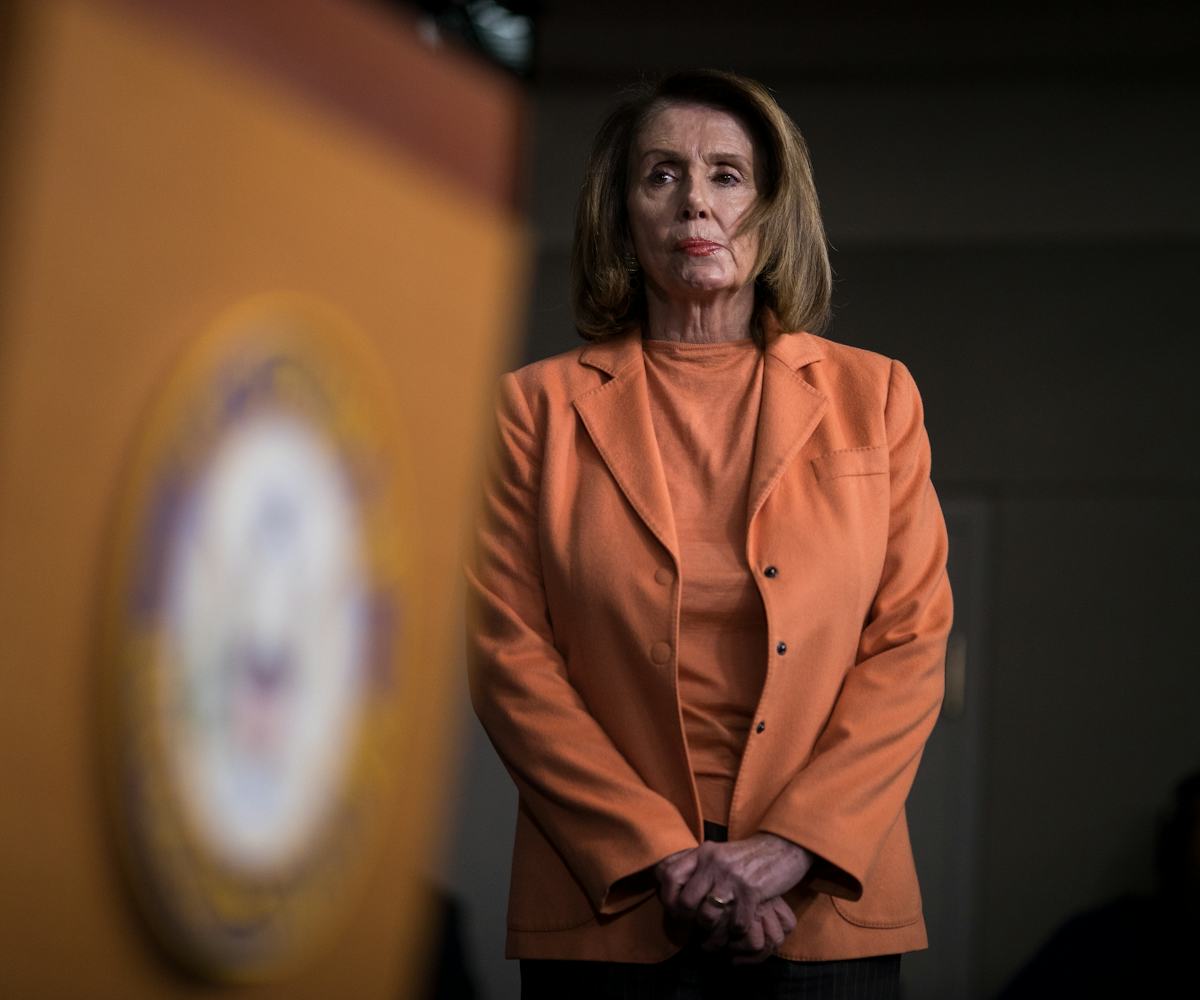 Getty Images
Nancy Pelosi Spoke For 8 Straight Hours In Defense Of Dreamers
And, yes, she did it wearing 4-inch heels
Yesterday, House Minority Leader Nancy Pelosi proved her mettle when she stood on the House floor and delivered an eight-hour speech. Oh, and the 77-year-old congresswoman did it while wearing four-inch heels to boot. Hero.
Pelosi's marathon speech came as the Republican-majority Congress attempted to pass a stopgap spending bill to keep the government running. Pelosi, though, wasn't going to let that bill pass without fighting for one very important thing it was missing: protections for Dreamers, immigrants who had formerly been shielded from deportation by the DACA program.
As a party leader, Pelosi can bypass Congress' anti-filibuster rules and speak for as long as she wants. She took full advantage of the opportunity, using most of that time to share heart-rending stories of Dreamers who wrote to their representatives, pleading their cases to stay in the country they call home. Her message was directly pointed at Speaker Paul Ryan, in the hopes that he would agree to add legislation to protect Dreamers to the spending bill.
In response to her impressive monologue, a representative for Ryan said that the congressman had intended to incorporate a DACA and immigration reform bill already—the only issue being, it has to be one the president agrees with, too.