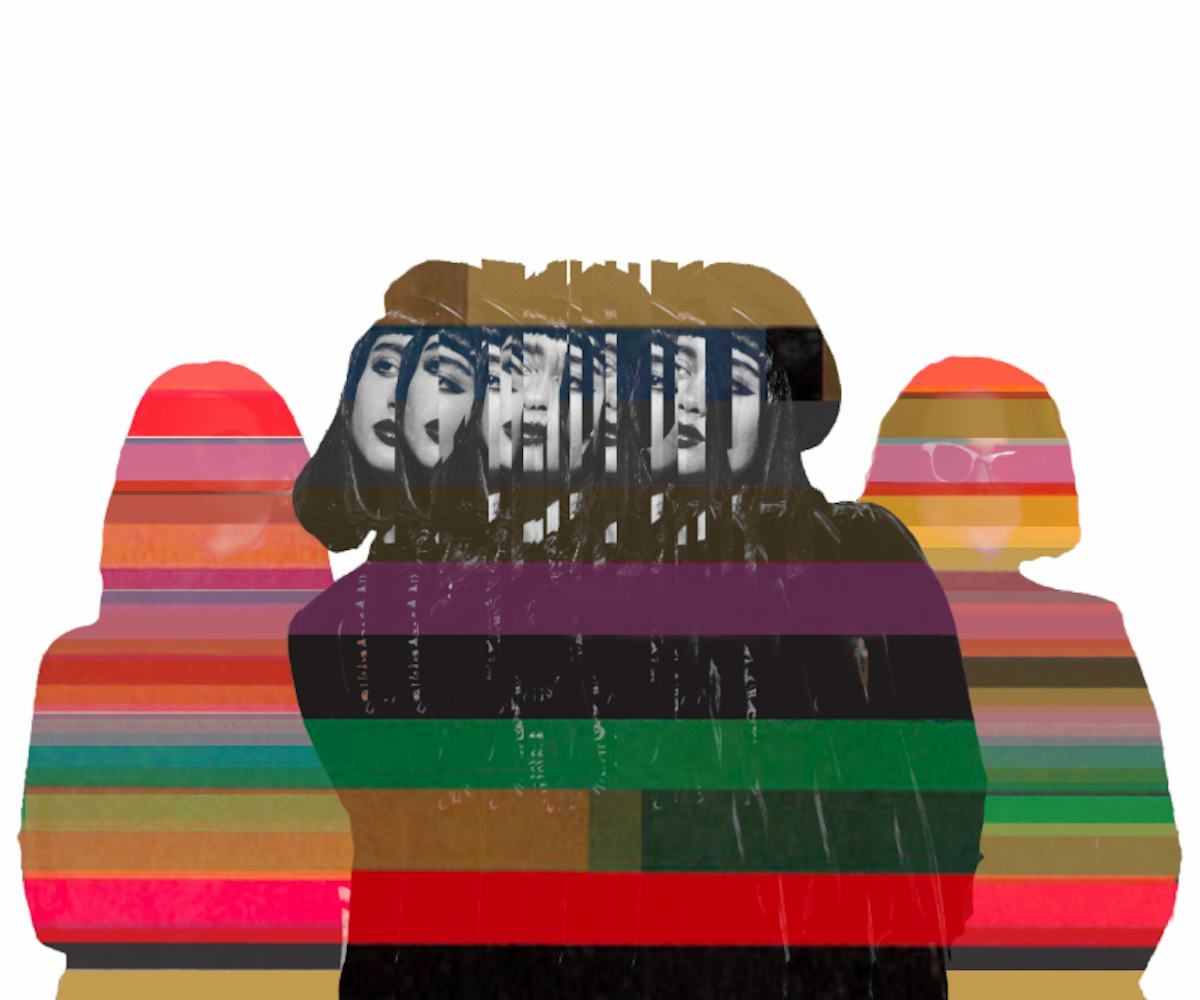 Photo by Natalie Fong / Frances Berry
Following Her 'X Factor' Scandal, Natalia Kills Is Going For A Fresh Start As Teddy Sinclair
is it time to forgive and forget?
Last March, Natalia Kills ignited a firestorm after she eviscerated a contestant on the second season of X Factor New Zealand, where she and her husband Willy Moon were judges. In a video that went viral, Kills, a glammy British electro-pop singer of moderate success, accuses contestant Joe Irvine of ripping off Moon's aesthetic, thanks to a totally generic black suit and pompadour-style haircut. "We have a doppelgänger in our midst," Kills begins, with a level of disdain that would make Cersei Lannister jealous. "You're a laughing stock," she went on, to a rising chorus of boos from the audience. "It's cheesy, it's disgusting, I personally found it absolutely artistically atrocious."
It was a venomous act that got Kills and her husband Moon—who also got in on the action—fired from their jobs. Watching the video now, it's fascinating to see an artist torpedo her own career on live television without even realizing it. And indeed, the incident left Kills' career and reputation in ruins.
In the immediate aftermath, KiIls gave a half-baked written apology that did little to extinguish the bad vibes, and instead of taking full responsibility for her tirade—a move that would have helped her case—seemed to imply that the producers coerced her into bullying Irvine. Even if they did encourage her to be outspoken, it's highly unlikely that her particular kind of wrath is what they had in mind. (And if it was, why would she agree?) Her self-sabotaging tirade had rendered her toxic, and since she's not famous enough to let Comedy Central roast her, she all but disappeared from public view. And to be completely honest, we forgot that she ever existed.
Until yesterday, when an e-mail appeared with a subject line that read: "Teddy Sinclair (fka Natalia Kills) Debuts New Project CRUEL YOUTH & Streams First Single." It turns out that Natalia Sinclair (her real name) hit the reset button and—along with co-writing some tracks for Rihanna and Madonna—spent the last year relaunching her career. The new project, Cruel Youth, is a collaboration with Moon, who also came off as a jerk on that fateful night, calling Irvine "creepy." 
The single Sinclair is pushing is called "Mr. Watson," which, in a written statement, she describes as a "narcotic lullaby." Also, in the statement is an explainer of the special kind of hell Sinclair went through after the world turned on her. "For a brief moment in 2015 I felt like it was the death of me," she writes, "but somehow the part that survived was a pure uncensored passion that quickly became the ace in my hand." As she has in the past, she refers to the X Factor incident in vague terms, calling it a "publicity stunt," and saying that it resulted in a "viral media storm. I was subjected to a global witch hunt I couldn't defend myself against due to a wide-reaching legal gagging order."
I don't know what that means, and I don't know what kind of person Sinclair really is—I'm sure she's great. What I do know is that she considers herself to be an Important Artist, which is all good except when that self-importance is twisted into something more sinister, something that would cause her to unleash the Gates of Hell on someone that failed to live up to her artistic standards and sense of originality (particularly someone who was stepping out of his comfort zone to sing on national TV). There's no bigger turnoff than an artist, who isn't that original in the first place, attacking someone else's unoriginality. Everyone deserves a second chance, and with Cruel Youth, Natalia—or Teddy—Sinclair will get hers. Of course, it would help if her comeback single was an earworm along the lines of say, "Sorry," instead of something that sounds kind of like an Amy Winehouse knockoff.