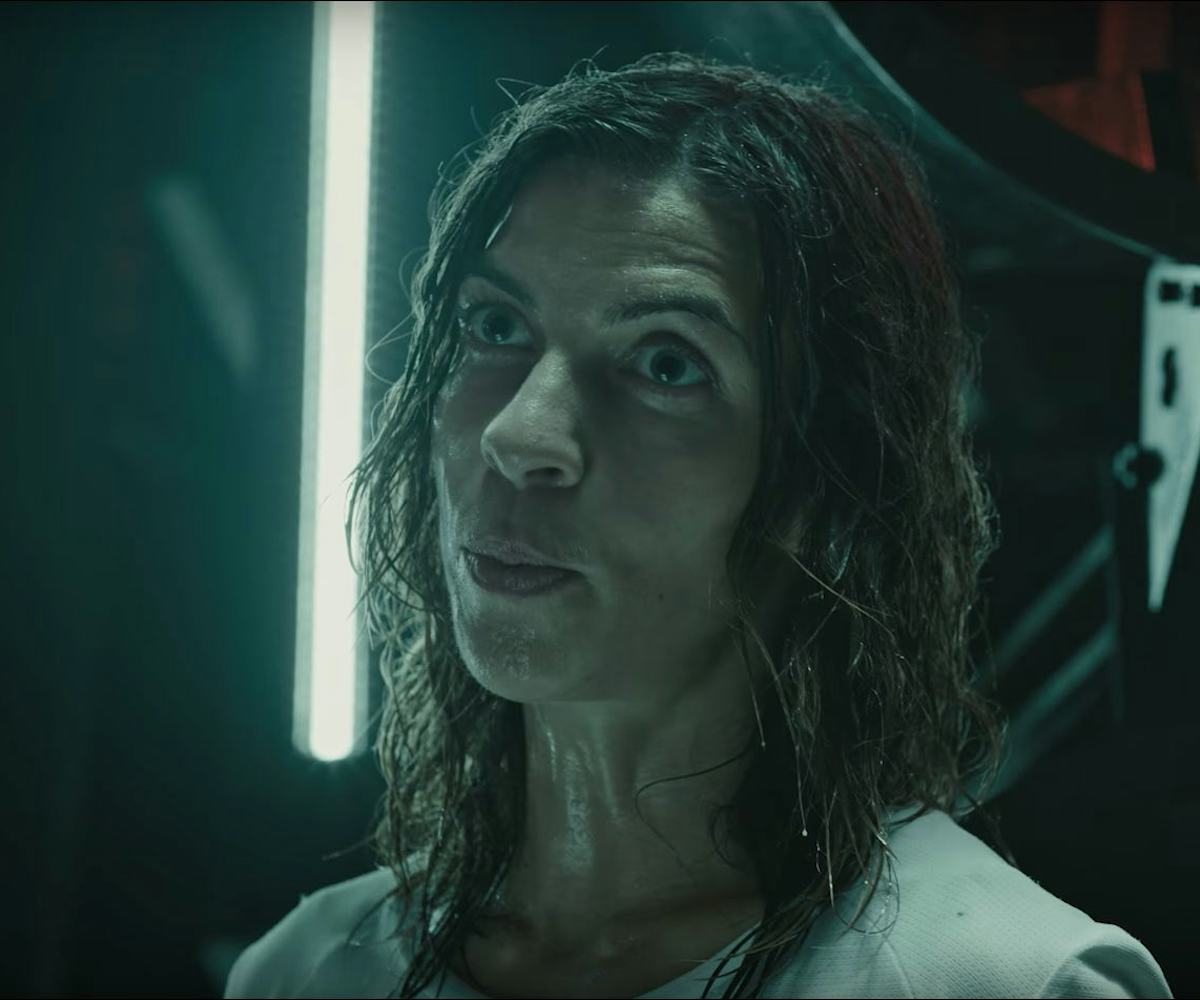 Screenshot via YouTube
Natalia Tena And Tom Felton's New Series Is Giving Us 'Westworld' Vibes
The 'Harry Potter' alums have reunited
YouTube Premium has revealed the official trailer for its upcoming intergalactic thriller Origin during New York Comic Con today. The 10-episode series, to be released next month, stars Harry Potter alums Tom Felton and Natalia Tena (also of Game of Thrones fame). 
"What if you could go somewhere so far from all this you barely remember you're part of it?" This question, posed at the beginning of the trailer, suggests things in the Origin universe are more dystopian than they seem at first glance. If you weren't already feeling the Westworld vibes, you'll surely be getting them now—residents are offered a fresh start, a chance to run away to a newly colonized world where their past doesn't matter. Sounds like the perfect opportunity, right? Wrong. This group of strangers looking for a new life wake up aboard a ship hurtling through space, abandoned by the crew and other passengers who were seemingly scared off by an unknown evil. "This ship, and the fear," Tena's character states, "make it impossible to trust anyone." But that's exactly what they must do—trust each other—in order to make it out alive. 
Watch the intense trailer, below. Origin hits YouTube Premium on November 14.