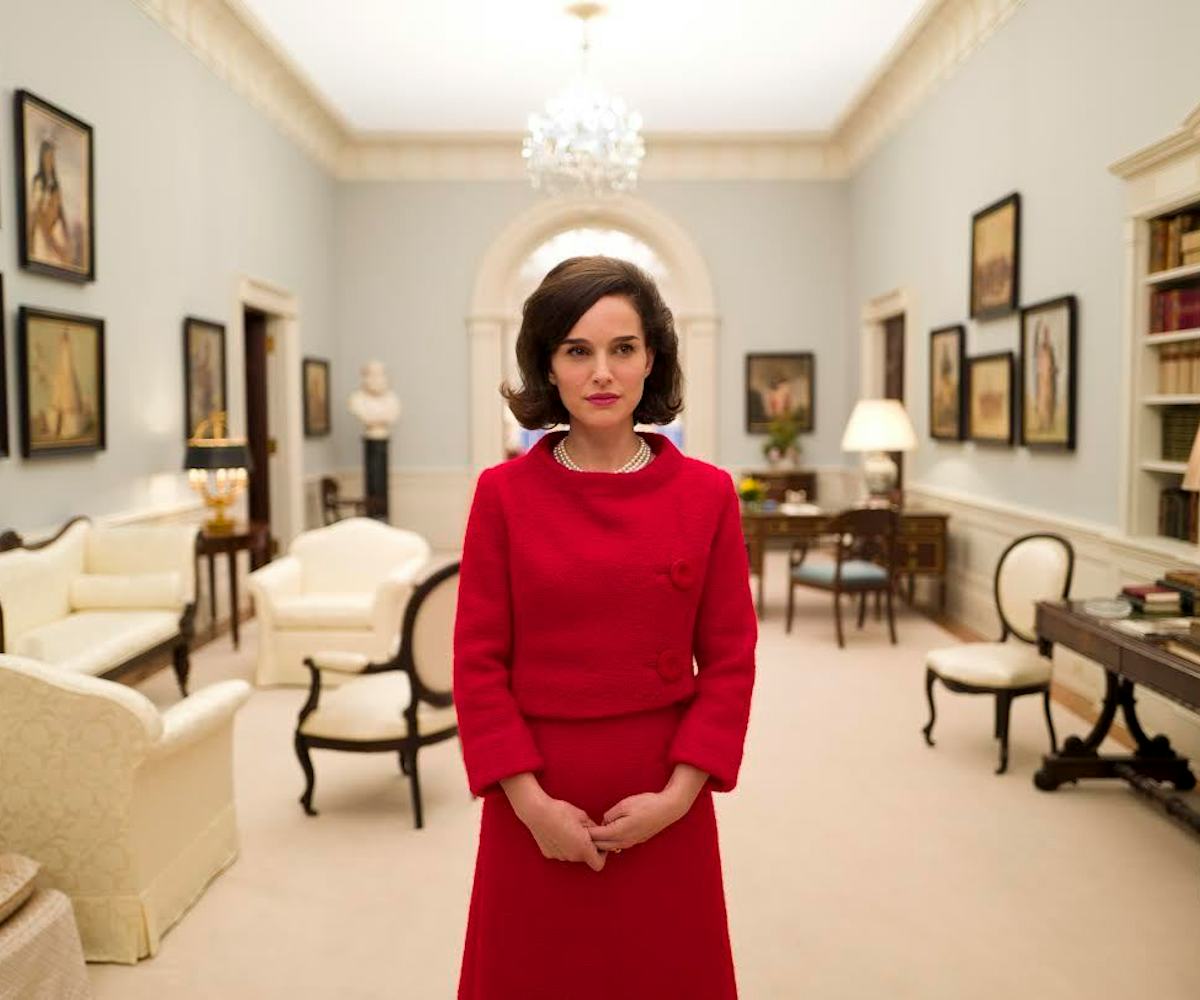 Photo courtesy of the Venice Film Festival
Natalie Portman's Tour De Force Portrayal Of Jacqueline Kennedy Stuns Critics At Venice
Since winning her Oscar for her visceral performance in Black Swan, Natalie Portman hasn't been able to find a worthy follow-up. She showed up in bland studio offerings like the rom-com No Strings Attached, reprised her thankless role as Dr. Jane Foster in Thor: The Dark World, and took a little break from Hollywood. Her return, in the Western Jane Got a Gun, landed with a thud and her directorial debut, A Tale of Love and Darkness, received lukewarm reviews from critics.
This mid-career thaw left many wondering about Portman's next high-profile project, Jackie, a drama following Jacqueline Kennedy in the harrowing days following her husband John F. Kennedy's assassination. Would Portman, one of her generation's most accomplished and gifted actresses, be able to pull off a portrayal of one of the most famous women in American history during both the most scrutinized and unknowable days of her life? Following the movie's premiere at the Venice Film Festival yesterday, the answer appears to be a resounding yes, with many critics calling her performance a career-best, and many already positioning Portman as an Oscar frontrunner. Here's what some of them are saying. 
As good as the cast is, Portman's incandescent performance is obviously the clincher. Her Jackie is both inscrutable and naked, broken but unquestionably resilient, a mess and yet fiercely dignified. The cogs in her head turn without pause as she assesses each situation and then delivers her response, sometimes with the reflexive spontaneity of a woman reduced to exposed nerve endings and other times with the careful consideration of a political consort who has become a savvy observer. Larrain's decision to refrain from depicting her reaction in that awful instant in Dallas almost until the end of the movie pays off with wrenching impact.—The Hollywood Reporter
Whether that fleeting, wrenching display of grief was a momentary lapse or a teasing, cynical put-on is one of many questions invited by Portman's intricate performance — so layered in its sense of internal motivation and manipulation that the actress's fine technical approximation of Kennedy's froggy tone and phrasing seems the least of its achievements. (It may just trump her Oscar-winning turn in "Black Swan" as the most high-wire feat she's ever pulled off.)—Variety
Few actresses portray inner torment quite like Portman, whose youthful visage exudes childlike terror, and with it, pathos. It is what made her Oscar-winning turn as a ballerina in Black Swan so transfixing; a frightened and desperate little girl trapped in the body of a grown woman striving for acceptance. She instills similar qualities in Jackie, who copes with her impossible circumstances by wandering the halls of the White House like Danny Torrance in The Shining, popping pills, and occasionally lashing out at her brother-in-law, Bobby Kennedy (Peter Sarsgaard), who seems more concerned with optics and the state of the Kennedy legacy than the state of his brother's wife and children.—The Daily Beast
The movie should kick off a resurgence in Portman's career. She's already wrapped Annihilation, Alex Garland's secretive follow-up to Ex Machina, and the artful trailer for Planetarium, her new movie opposite Lily-Rose Depp that had the internet in a small frenzy. And on top of roles in the next movies from Terrence Malick and Xavier Dolan, Portman is also set to make her television debut as the star of the HBO miniseries We Are All Completely Beside Ourselves about a woman who was raised with a chimpanzee she believed was her twin sister. Let the Portmanaissance begin.