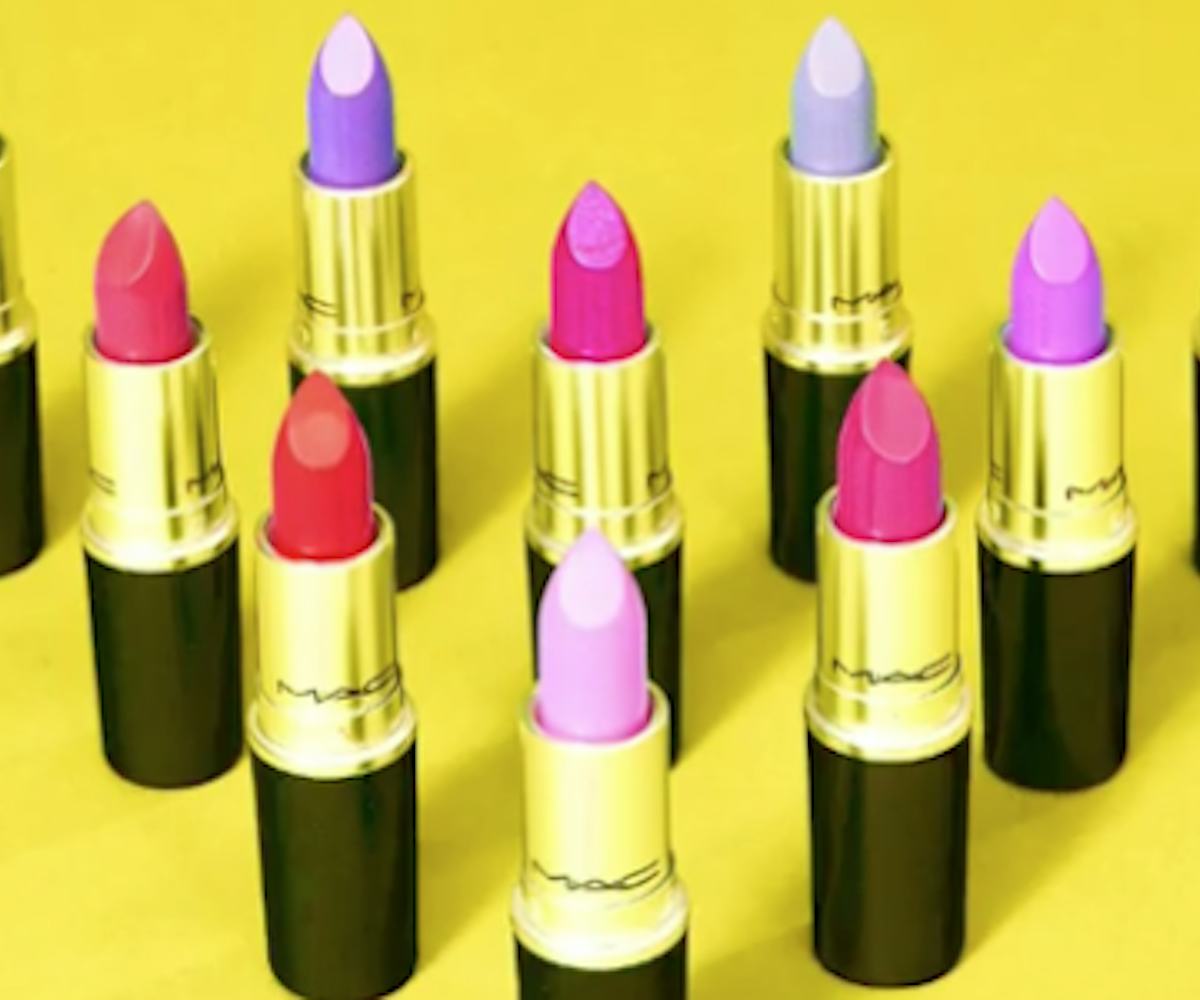 Photo courtesy of M.A.C
How To Snag Free Lipstick On National Lipstick Day
July 29 marks a holiday that is near and dear to our hearts: National Lipstick Day. How are we going to celebrate? By treating ourselves to some free lipstick, of course!
This Sunday, M.A.C Cosmetics is blessing us all with an epic lipstick giveaway. Nine different shades will be available for a total of $free.99 at all counters and stores (except for, you know, those typically closed on Sundays) while supplies last. Each shade—Aloof, Chintz, Dare You, Delish, Epic, Florabundi, Moxie, and Tanarama—comes from the brand's Iconic Artist Favorites collection.
We imagine that everyone will be flocking to their nearest counter come Sunday morning, so we suggest waking up extra early to make sure you can get your hands on one. Of course, if you happen to snooze, you can always snag a free lipstick year-round through M.A.C's recycling program, which requires bringing your old empty M.A.C containers to your local counter or mailing them in exchange for a new product. You can also reap the benefits of more deals and freebies through its loyalty program. Happy National Lipstick Day indeed!