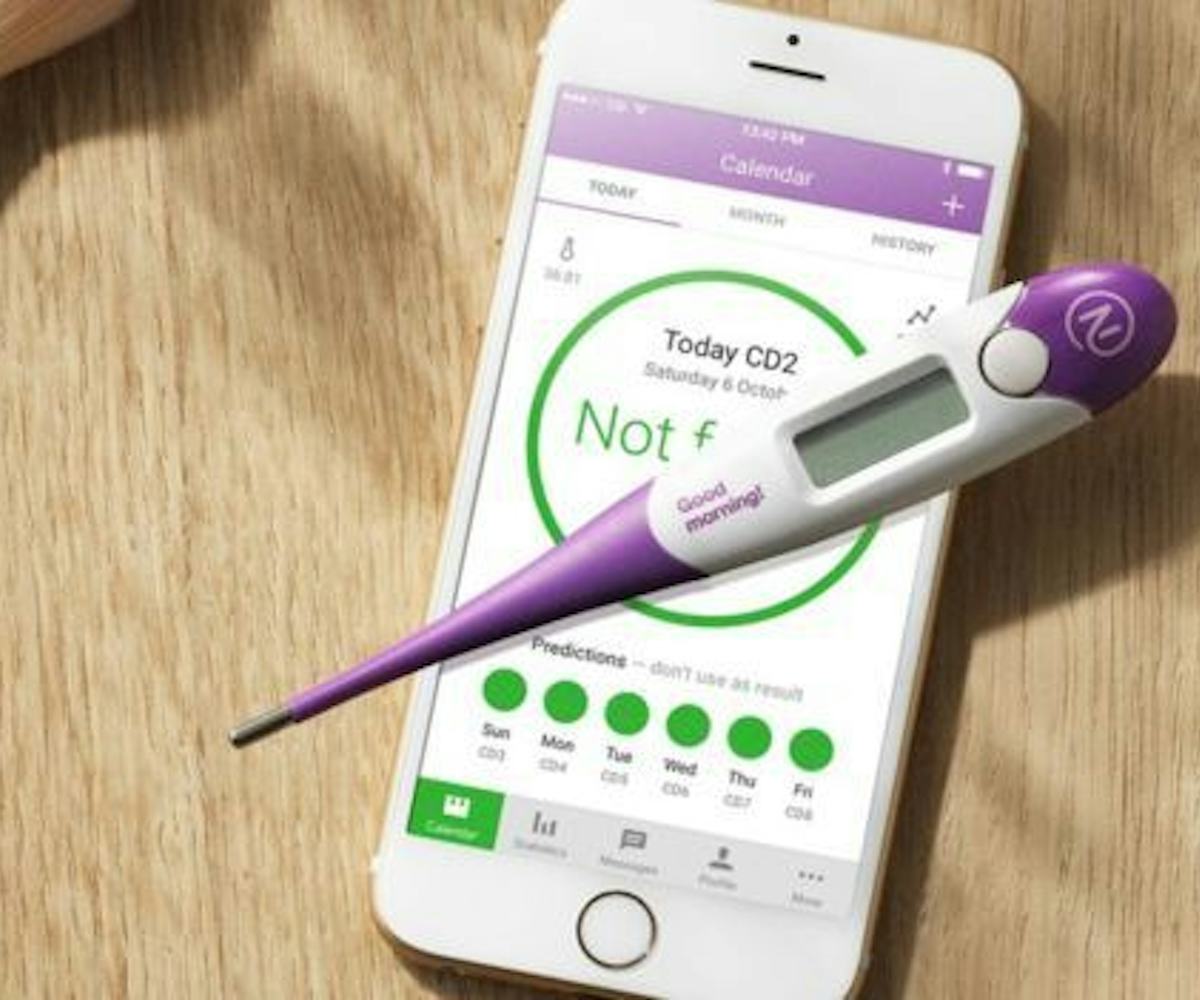 photo via natural cycles
A "Birth Control App" Reportedly Caused 37 Unwanted Pregnancies
Natural Cycles has launched an investigation
Natural Cycles, Europe's first certified birth control app, may not be as effective as people had hoped. According to a new report from The Verge, 37 women visited a hospital in Stockholm, Sweden, for an abortion after becoming pregnant while using the app. The hospital reported the app to Swedish regulator Medical Product Agency (MPA).
Natural Cycles has been heralded as a popular alternative birth control method for those who don't want to experience side effects of the pill or use other forms of contraception. The makers of the app reportedly use algorithms and measure different factors, like temperature, in order to determine a woman's fertility, which already seems a bit iffy to be considered a foolproof method.
"No contraception is 100 percent effective," the company said in a statement to The Verge:
And unwanted pregnancies is an unfortunate risk with any contraception. Natural Cycles has a Pearl Index of 7, which means it is 93 percent effective at typical use, which we also communicate. At first sight, the numbers mentioned in the media are not surprising given the popularity of the app and in line with our efficacy rates. As our user base increases, so will the amount of unintended pregnancies coming from Natural Cycles app users, which is an inevitable reality.
The company says they have not been in touch with the hospital in question, but have been in talks with the MPA about each individual case and launched an investigation within their clinical department. 
To the 700,000 people using the app worldwide, now may be time to use a backup form of contraception.