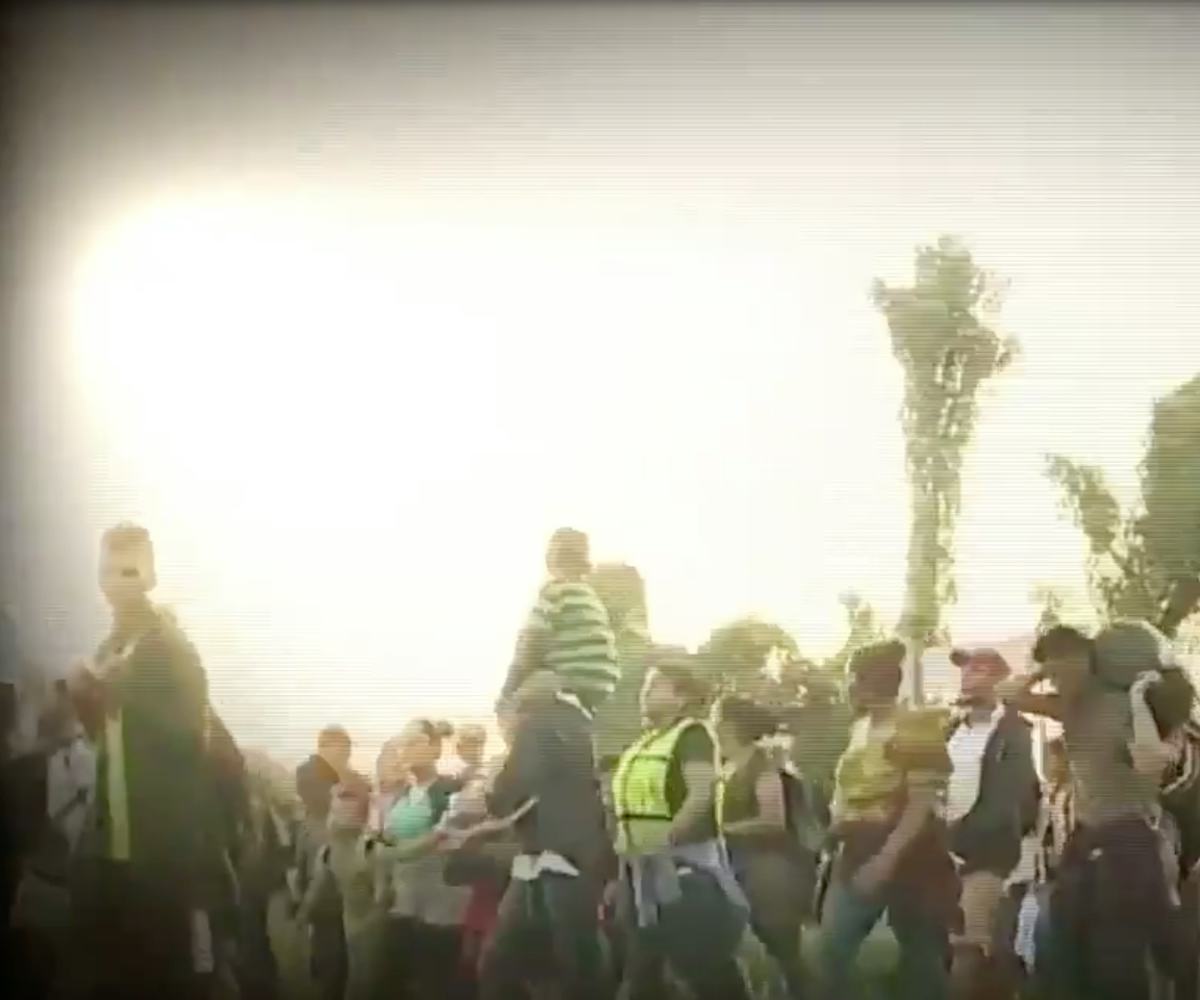 Screengrab via @donaldjtrumpjr on Twitter
NBC Will No Longer Air Trump's Racist Ad
"We recognize the insensitive nature of the ad"
NBC will no longer air the racist ad previously tweeted by Donald Trump and aired by the network during Sunday Night Football. CNN had previously declined the ad.
In a statement on Monday morning, NBC ad sales spokesperson Joe Benarroch said, "After further review, we recognize the insensitive nature of the ad and have decided to cease airing it across our properties as soon as possible."
The ad that aired last night was a shorter version of the propaganda tweeted by Trump on October 31. The ad aims to lump in thousands of migrants fleeing Central America with Luis Bracamontes, an individual incarcerated after killing two police officers who also was an undocumented immigrant from Mexico. 
Over footage of Bracamontes' testimony, in which he smiles and admits to hoping to repeat his crimes in the future, the text reads, "Democrats let him into our country," and later, "Democrats let him stay." A final question reads, "Who else would Democrats let in," and the fear-based racism exuded by the ad becomes a plea to vote Republican in the midterms. The shorter version aired on NBC did not include these claims against Democrats. 
CNN confirmed that they'd declined the ad after Donald Trump Jr. referred to the network's refusal as perpetrating "fake news." CNN Communications' Twitter stated, "CNN has made it abundantly clear in its editorial coverage that this ad is racist. When presented with an opportunity to be paid to take a version of this ad, we declined. Those are the facts."
However, The Daily Beast pointed out that, in denouncing the ad via its editorial coverage, CNN has now played the footage significantly more often than FOX, who welcomed the ad. 
Debra Messing, who stars on NBC's Will and Grace, made a statement to her fans regarding NBC's decision to run the ad. "I want you to know that I am ashamed that my network aired this disgusting racist ad," she wrote, adding, "It is the antithesis of everything I personally believe in, and what, I believe, our show is all about."