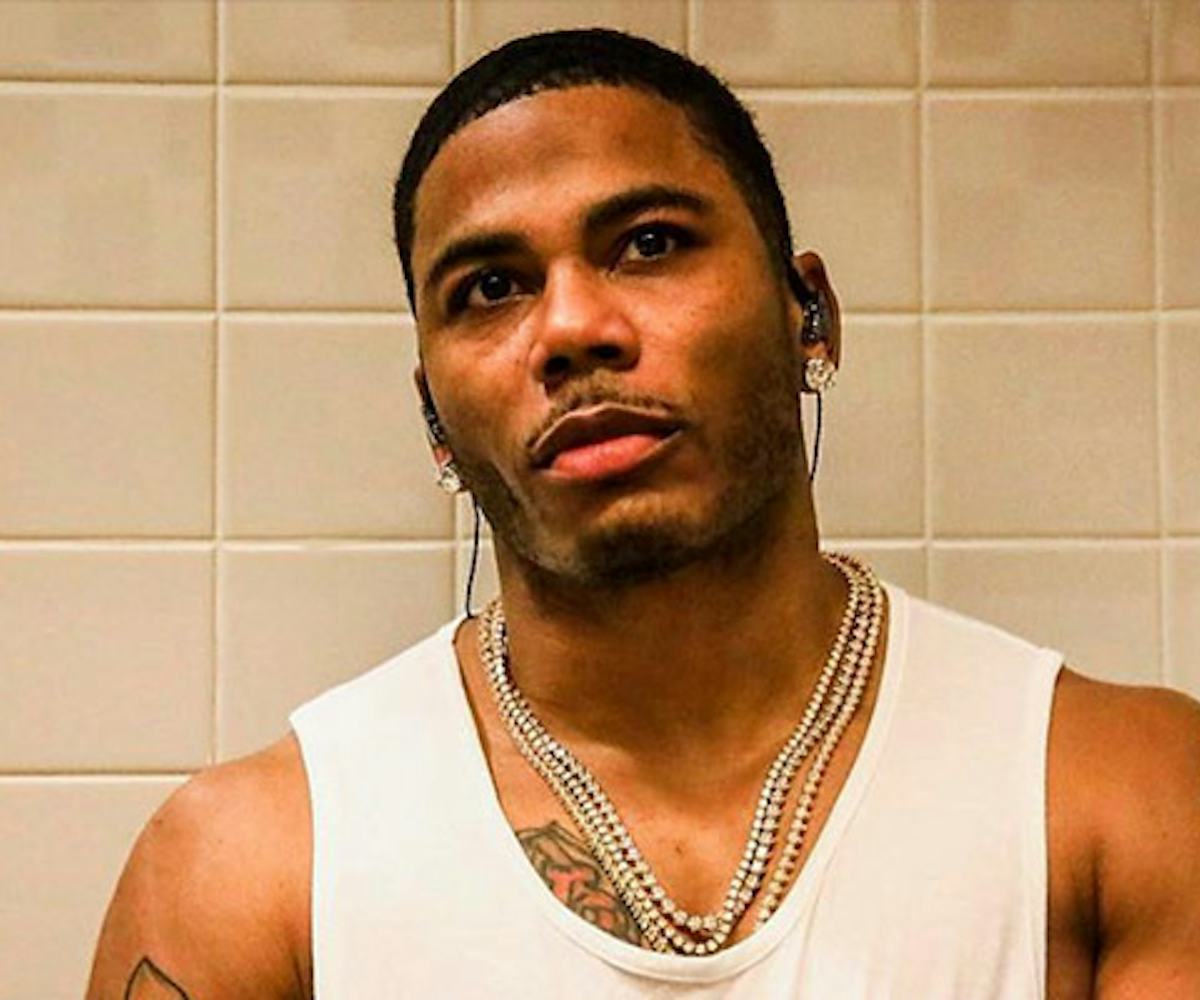 Image via Instagram/@derrtymo
Woman Accusing Nelly Of Rape Drops Charges After Facing Harassment
A woman who's accused Nelly of rape is withdrawing her case after facing harassment. "We do not live in a society where a 21 year old college student can feel safe enough to pursue criminal charges against a celebrity for an alleged rape," her lawyer, Karen Koehler, wrote in the letter obtained by TMZ.
Koehler said information about her client's meeting with police had leaked to the press. "People are saying horrible things [about her] already," she said. "She cannot handle this. She is about to break."
For now, Koehler wrote, they are putting "a halt to the criminal investigation" and the alleged victim "will not testify further in a criminal proceeding against [Nelly]." Koehler added, "She never wanted notoriety. She never wanted a dime from that man."
The woman claims Nelly raped her on his tour bus in Auburn, Washington, on October 7, after one of the rapper's concerts. In a statement to TMZ on Friday, Nelly's attorney, Scott Rosenblum, said that the accuser's "reckless accusation, once investigated thoroughly, was exposed for what it was—a fabrication. A fabrication that has caused Nelly and his family to suffer emotionally financially."
Rosenblum also added that he'd like a public apology from the accuser and recommended that Nelly takes legal action against her. 
At the end of Koehler's letter, she seems to reference recent sexual assault cases against powerful men in Hollywood, like Harvey Weinstein and Bill Cosby. "One day, maybe our world will change and thirty women will not be needed to (eventually) speak out against a celebrity who has hurt them in order to be believed," she wrote. "But that day has not yet come."