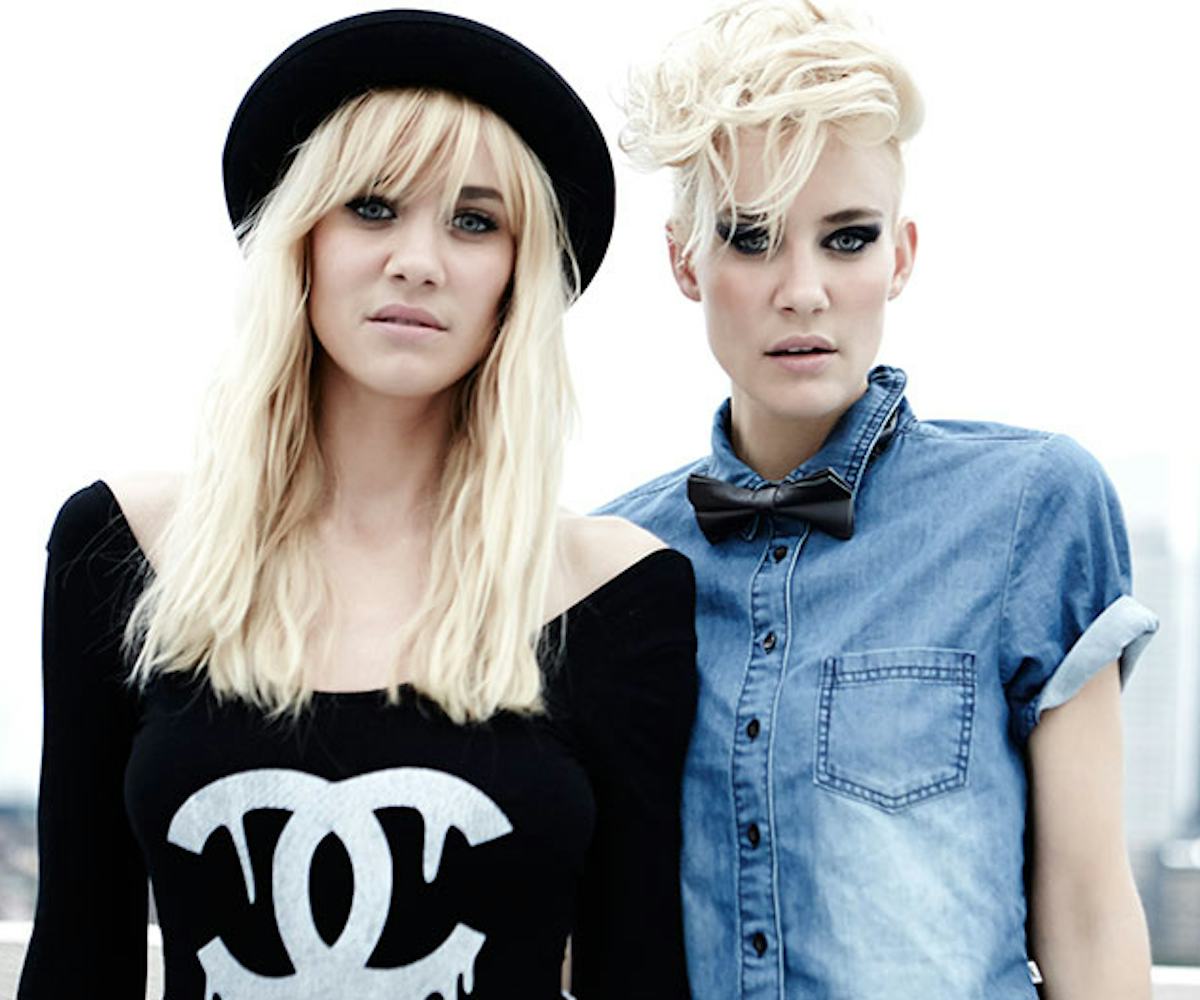 Photographed by Chloe Paul
nervo enlists kylie minogue, jake shears, and nile rodgers for one helluva disco track
"why don't you love me like the other boys do?"
Blissful things happen when NERVO and Kylie Minogue join forces. The last time the dance queens got the people moving was in 2010 for "Put Your Hands Up (If You Feel Love)," a standout track off Minogue's impecable album Aphrodite. Today, they're back together and brought Scissor Sisters frontman Jake Shears and the legendary Nile Rodgers along with 'em.
All of the acts' personalties shine on "The Other Boys." The downtown glitz of New York mixes with disco vibrations to create a track that's shamelessly, timelessly pop. You can almost smell the hairspray in the air. According to NERVO, "This is as disco as we have ever been." Indeed, it's a departure from its unique twist on electronic music that combines atmospheric elements with filthy, underground beats. But it works. Minogue and Shears are unstoppable here. Their aggressive vocals have an underlining air of sex appeal that rides over Rodger's guitar riffs. NERVO told us it was the addition of Rodgers that made "the puzzle [feel] complete." All the pieces fit together seamlessly here. For a track "about not getting the attention from the boy you want," this sure is an attention grabber.
Expect to hear more of this when NERVO releases its long-awaited debut album Collateral Friday, July 24. Until then, twirl to this.