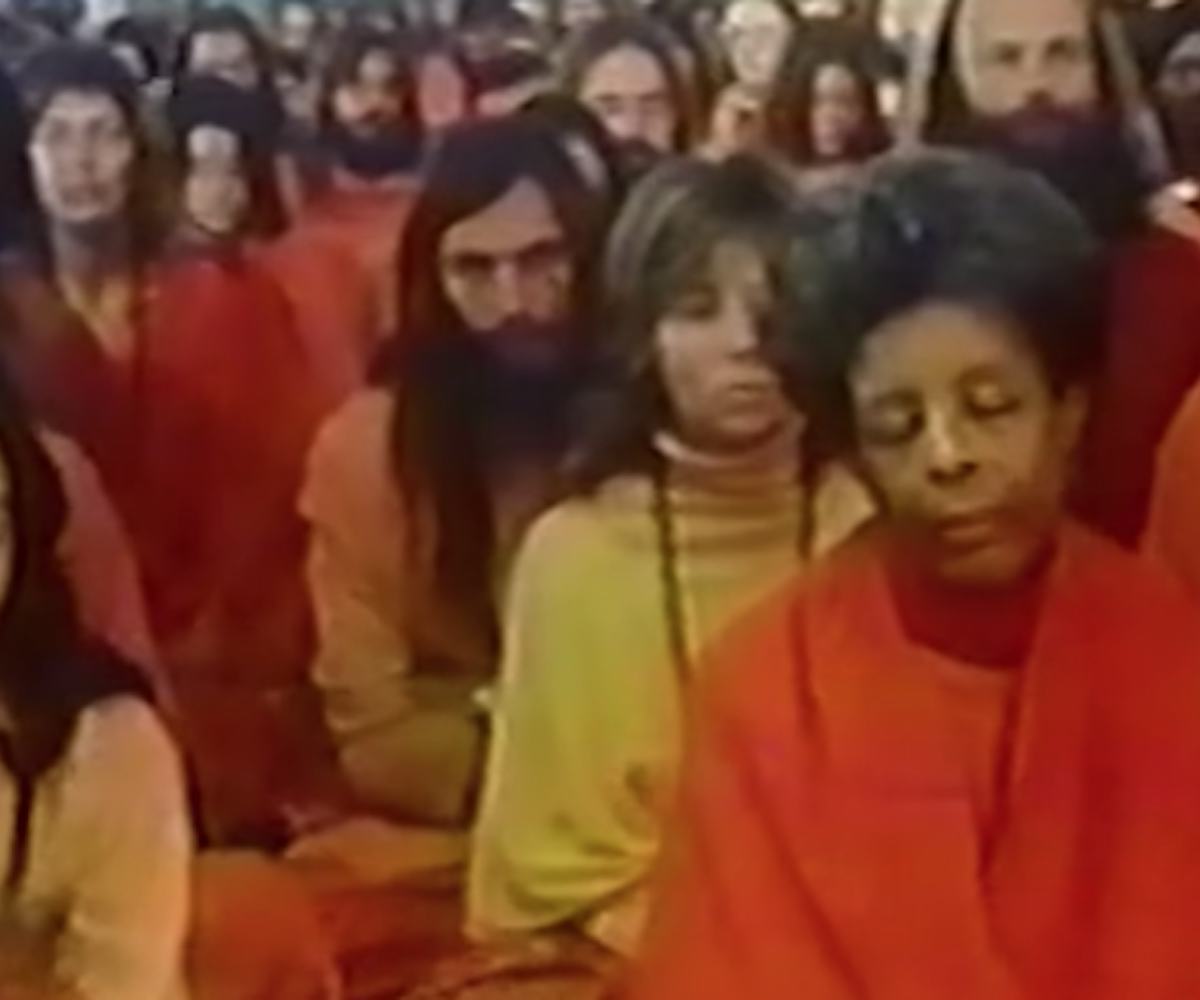 screenshot via youtube
Netflix's Latest Docuseries Will Take A Look At America's Wildest Cult
'Wild, Wild Country' is out March 16
Get ready to be shook by Netflix's latest binge-worthy release. The streaming giant's new six-part docuseries, Wild Wild Country, will focus on one of America's wildest cults.
The series tells the story of Bhagwan Shree Rajneesh, an Indian guru who came to the desert of Wasco County, Oregon, in 1981 to establish a utopian city called Rajneeshpuram. The conservative residents of the tiny neighboring town of Antelope were immediately wary of the settlement and Rajneesh's free love beliefs, which led to a culture clash. This intense conflict escalated and resulted in the 1984 Rajneeshee Bioterror Attack, the largest bioterror attack in U.S. history, as well as a 21-person wiretapping scheme. So, yeah, you could say things got pretty wild.
The series first premiered at the Sundance Film Festival in January where it was screened in its entirety. It was also executive produced by Mark and Jay Duplass, the masterminds behind the psychological thriller The One I Love and HBO anthology series Room 104.
Needless to say, it's a story that not many know but few will likely forget after watching. Watch the trailer, below, and consider yourself warned by the menacing cackle at the end.