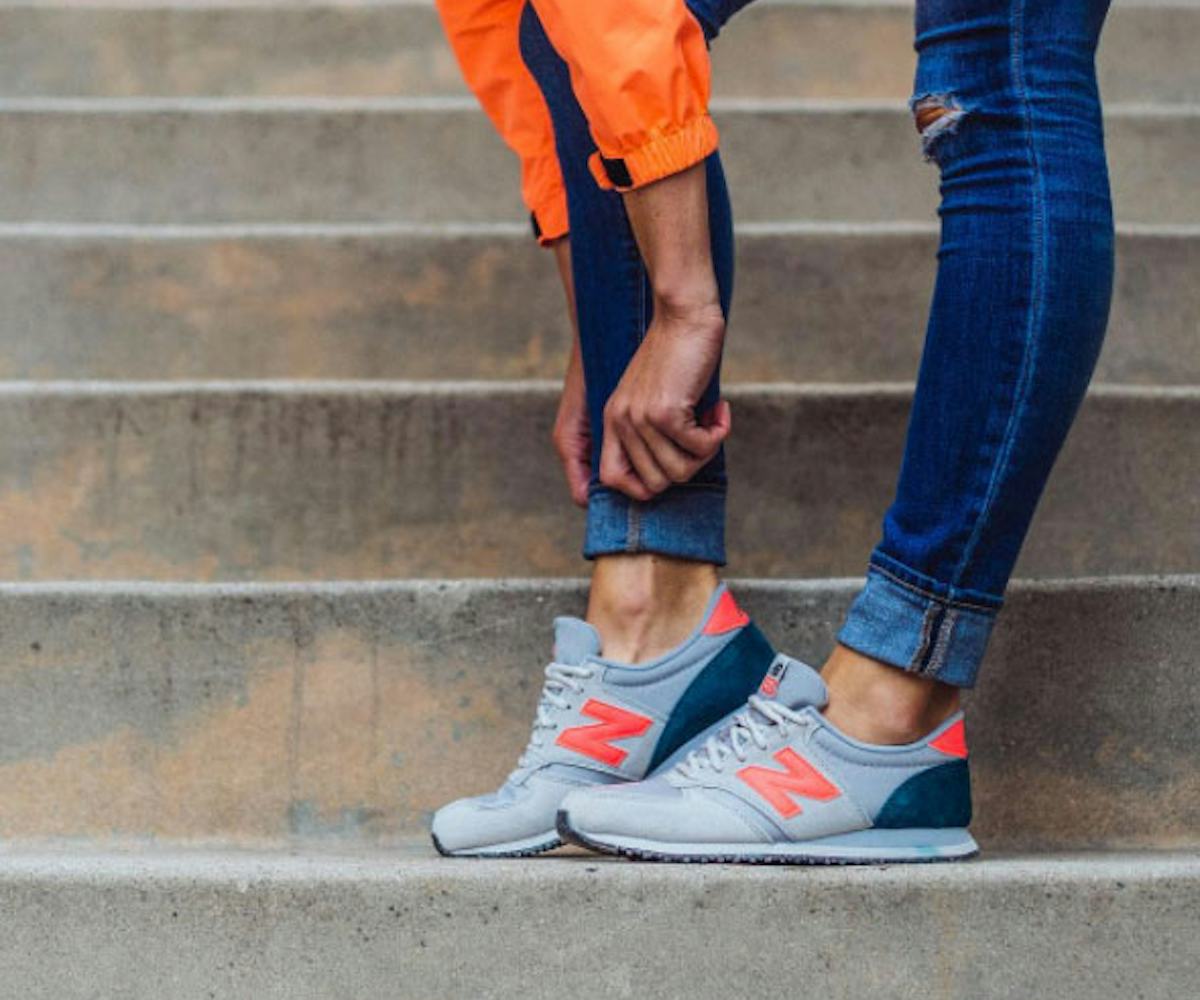 Photo via @newbalance/Instagram
New Balance Publicly Supports President-Elect Donald Trump
Calling all sneakerheads, hypebeasts, and fuccbois! Your favorite American shoe brand has officially co-signed the least qualified U.S. president-elect of all time. That's right: New Balance has become the first major sportswear company to publicly support this president-elect.
The Boston-based brand's vice president told the Wall Street Journal that the Obama administration "turned a deaf ear" to them whereas they feel that Trump is going to move things in the "right direction."
This opposing stance all comes back to the Trans-Pacific Trade Partnership, a deal that New Balance warned would threaten the production of footwear in the U.S. market. (The company reportedly produces 4 million pairs of sneakers in the U.S. each year.) Throughout his campaign, Trump spoke out against the agreement because of its impact on American businesses. Ironically, Trump's own brand of apparel is made overseas, primarily in Mexico and China.
We understand the need to protect your paper, but that doesn't equate to believing everything Donald Trump promised on his zig-zagging campaign trail. At least we can all rest easy knowing that Supreme was #withher. In response, some people have started getting rid of their kicks by engulfing them in flames or throwing them out in the garbage. Please boycott responsibly!
@SoleCollector @newbalance good to know. I made a little bonfire tonight :) pic.twitter.com/yOdCTbQgac — #calexit (@milftears) November 10, 2016
@SoleCollector @newbalance pic.twitter.com/r3j6sXsdAP — Jon Targaryen (@tbrooks__) November 10, 2016
.@SoleCollector @newbalance pic.twitter.com/9AFPnw6doF — M.A. Fortin (@SeniorTeenager) November 10, 2016
We have reached out to New Balance for a comment and will update this post accordingly.
UPDATE 11/10/2016 12:52PM EST: New Balance's press team sent us the following statement:
As the only major company that still makes athletic shoes in the United States, New Balance has a unique perspective on trade in that we want to make more shoes in the United States, not less.  New Balance publicly supported the trade positions of Hillary Clinton, Bernie Sanders and Donald Trump prior to election day that focused on American manufacturing job creation and we continue to support them today.  We believe in community.  We believe in humanity.  From the people who make our shoes to the people who wear them, we believe in acting with the utmost integrity and we welcome all walks of life.  Since 1906, we have carved our own path in being passionately committed to making things at our five factories in New England, even when nobody else did.  New Balance and our thousands of employees around the world constantly strive to better our local communities.  We always have and we always will.