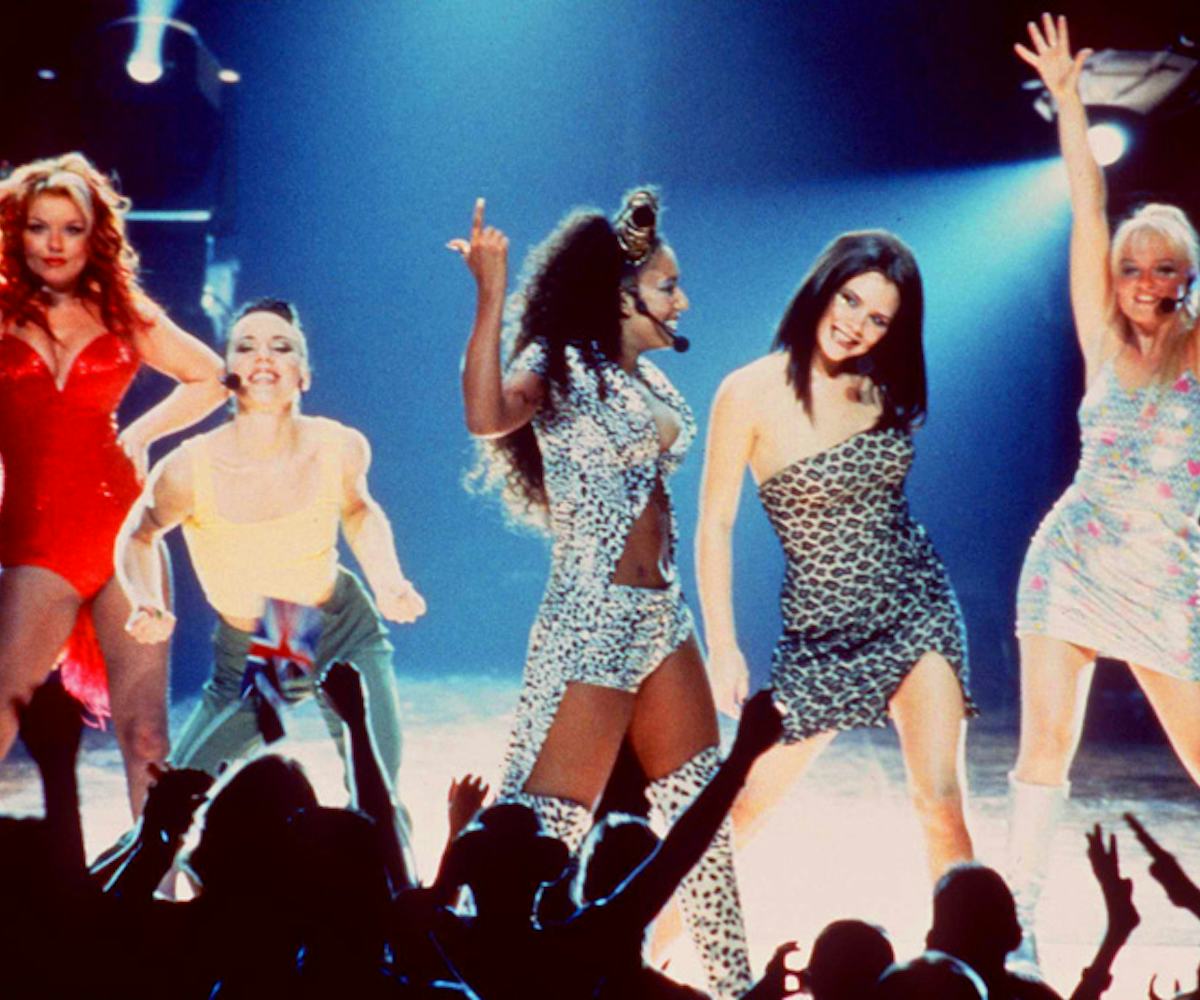 photo via getty images
4 unreleased spice girls songs hit the web
Pinch us: Four previously unreleased Spice Girls songs just mysteriously appeared on SoundCloud. Are you wondering how to possibly go about your day like a normal human after hearing this news? Same.
If there is one thing in this world we had counted on knowing, it's the complete library of SG tunes.
, these songs were recorded around the same time as the Geri Halliwell-less 
Forever 
in 2000, which was also the group's final album. This raises some questions: Where have these songs been and why haven't we heard them until now? Would our lives (and the course of pop feminism as we know it) have been different if, at the dawn of the new millenium, we'd been blasting this catchy girl-power anthem, "Pain Proof"? 
Listening to these songs feels a lot like reliving the most embarrassing parts of our adolescence—the kind of cringe-worthy nostalgia that needs no witness. That utter lack of irony; the overwhelmingly genuine, sparkly hooks—even when singing about being tough, it's still 
sparkly—
doesn't really translate that well to today. That being said, tonight I'll be wearing platform shoes and a white crop top, so maybe we actually are about to travel to 2000. 
Listen to the new-old songs, below.