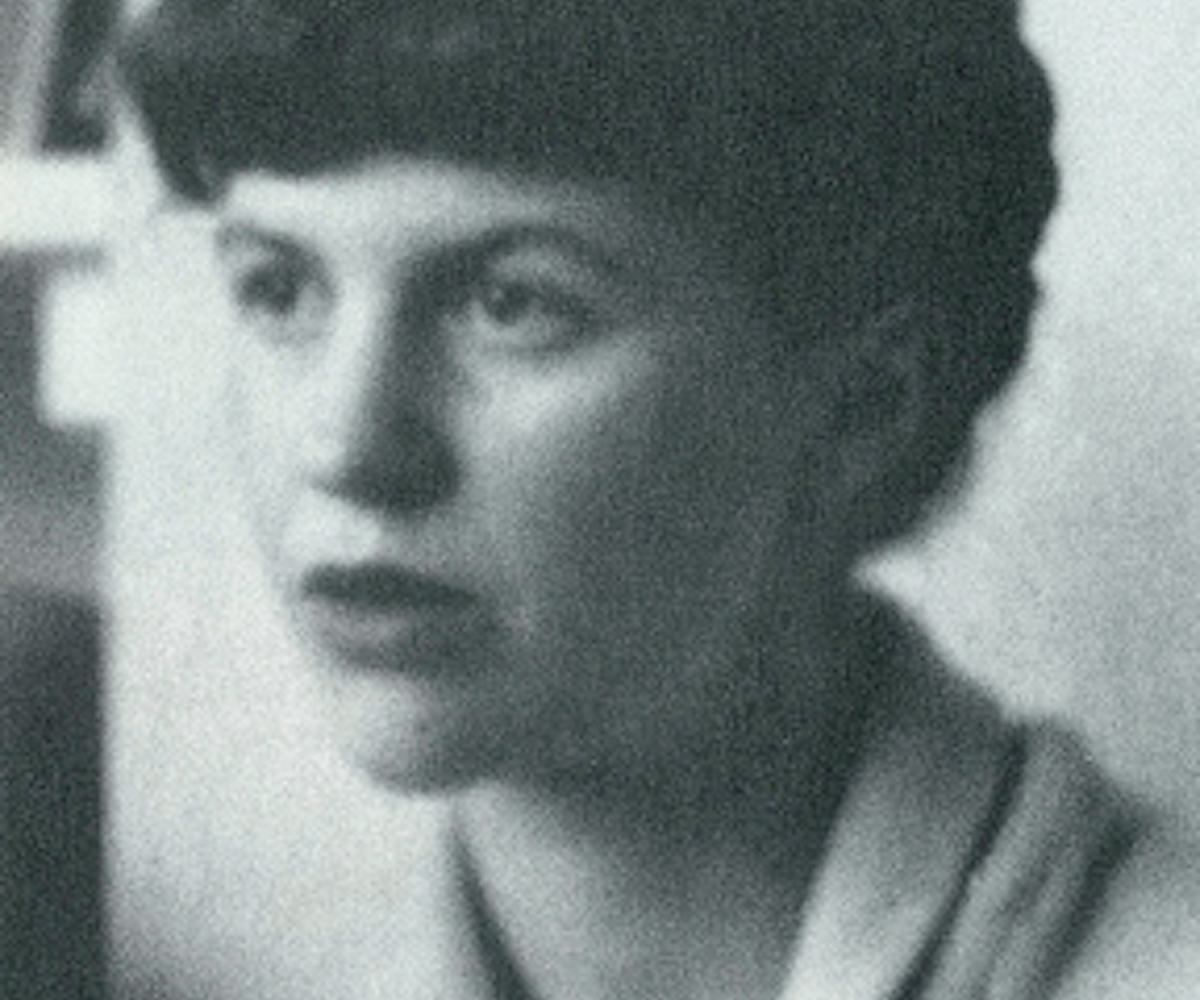 Image via Wikimedia Commons
Two Unseen Sylvia Plath Poems Have Just Been Discovered
The poems are titled "To a Refractory Santa Claus" and "Megrims"
Two previously unseen and unpublished poems by writer Sylvia Plath have recently been discovered in an old notebook once owned by the writer. Titled "To a Refractory Santa Claus" and "Megrims," the poems appear to be from 1956, when Plath was married to fellow poet Ted Hughes. The works were discovered by Gail Crowther and Peter K Steinberg, who were in the process of researching Plath for their recently-debuted book on the author, titled These Ghostly Archives.
Steinberg recalls feeling a a "jolt" upon the discovery, saying upon discovering the "convoluted strangle of typewritten words" he thought, "'I might be the first person in 40 years to work with this document.'" Reconstructed in Photoshop from the carbon paper on which they were discovered, the poems were described as "spectacular."
"I think the poems definitely can be classed as early," says Steinberg. "[Because] no other copy appears to exist it might be surmised that they aren't very good. But in fact, the imagery in 'To a Refractory Santa Claus' is beautiful. And there is a kind of loose, almost slangy-casual language in 'Megrims' that took years for Plath to finesse in her Ariel voice in, for example, her poem 'The Applicant.'"
"To a Refractory Santa Claus" appears to be about the author's honeymoon in Benidorm, Spain. "Megrims" depicts a paranoid patient who reports to a doctor a series of strange occurrences including the presence of a spider in a coffee cup and an owl ready to attack (sounds kind of Lynchian, if you can excuse the anachronism). At the time they were written, it has since been widely acknowledged that Plath was being abused by Hughes. 
The poems show Plath "grappling with personal issues and attempting to turn them into poetic pieces, but at that stage she had not quite found her Ariel voice," Crowther says. "They also reveal that, even at the start of her relationship with Hughes, there was a shared focus on poetry."
The discovery was made alongside a handful of other unread works by Hughes, some of which detailed his immense sadness following Plath's suicide. Steinberg seems to think there's more works from both writers to be discovered, even though many believe Hughes destroyed Plath's final journals after her death. "This requires hope and faith, possibly delusion. But I do feel there are caches of papers still to find the light of day," says Steinberg.
These Ghostly Archives will be made available in the United Sates in October 3.