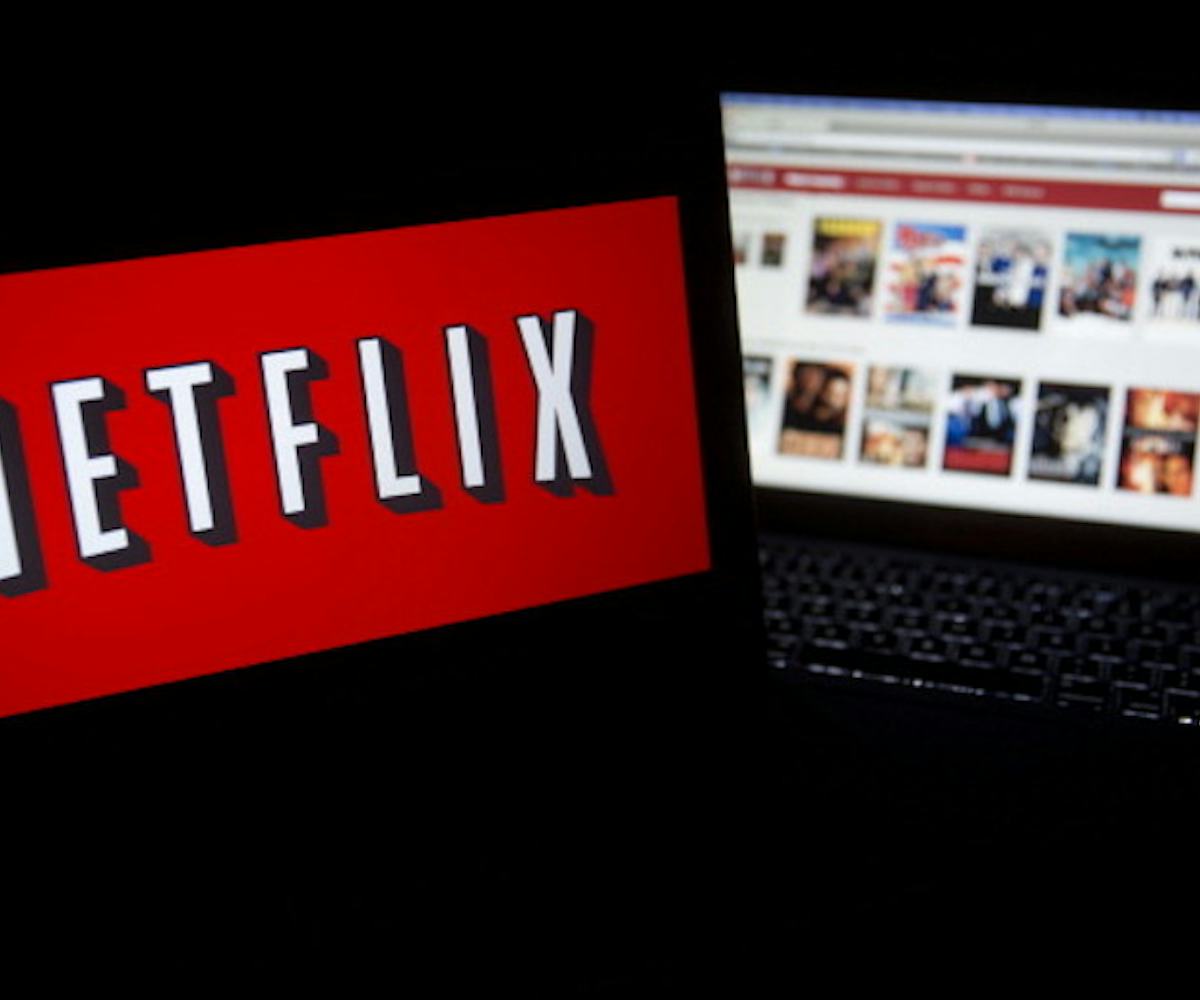 Photo by Andrew Harrer/Getty Images.
A New Way To Netflix And Chill
as if you needed another excuse
Picture this: You've got some free time, it's too cold to do anything outside, and you're in the mood to get your Netflix and chill—in whatever context—on. Sound familiar? Well, if you've ever found yourself in a similar situation but lacking a space to follow through with it, look no further than Airbnb's newest New York City addition. 
There's now an entire apartment dedicated to the (in)famous pastime. For $400 a night, the West Village 1-bedroom apartment comes equipped with everything you'd ever need to fulfill the theme. From a cheeky Netflix bedspread to a fully stacked mini bar, the rentable venue even offers an HD projector with an AppleTV and Netflix account. I mean honestly, what more could you ask for? 
Tom Galle, Moises Sanabria, and Alyssa Davis are the masterminds behind this clever venture, made possible through a collaboration with art company ART404 (where Sanabria and Davis work). "They experience something different than just going to a hotel," said Galle. "It's bringing a part of the Internet to a real life experience. You don't have to sleep with a girl there or a guy there, we're just bringing the joke to real life."
If you're intrigued and looking to book, you're not the only one. Since listing the Airbnb at around 2pm EST on Wednesday, the trio have already booked one guest for February. 
Regardless of your opinion on Netflix and chill, you've got to admit that this was an untapped goldmine up until now. Hats off for creativity!