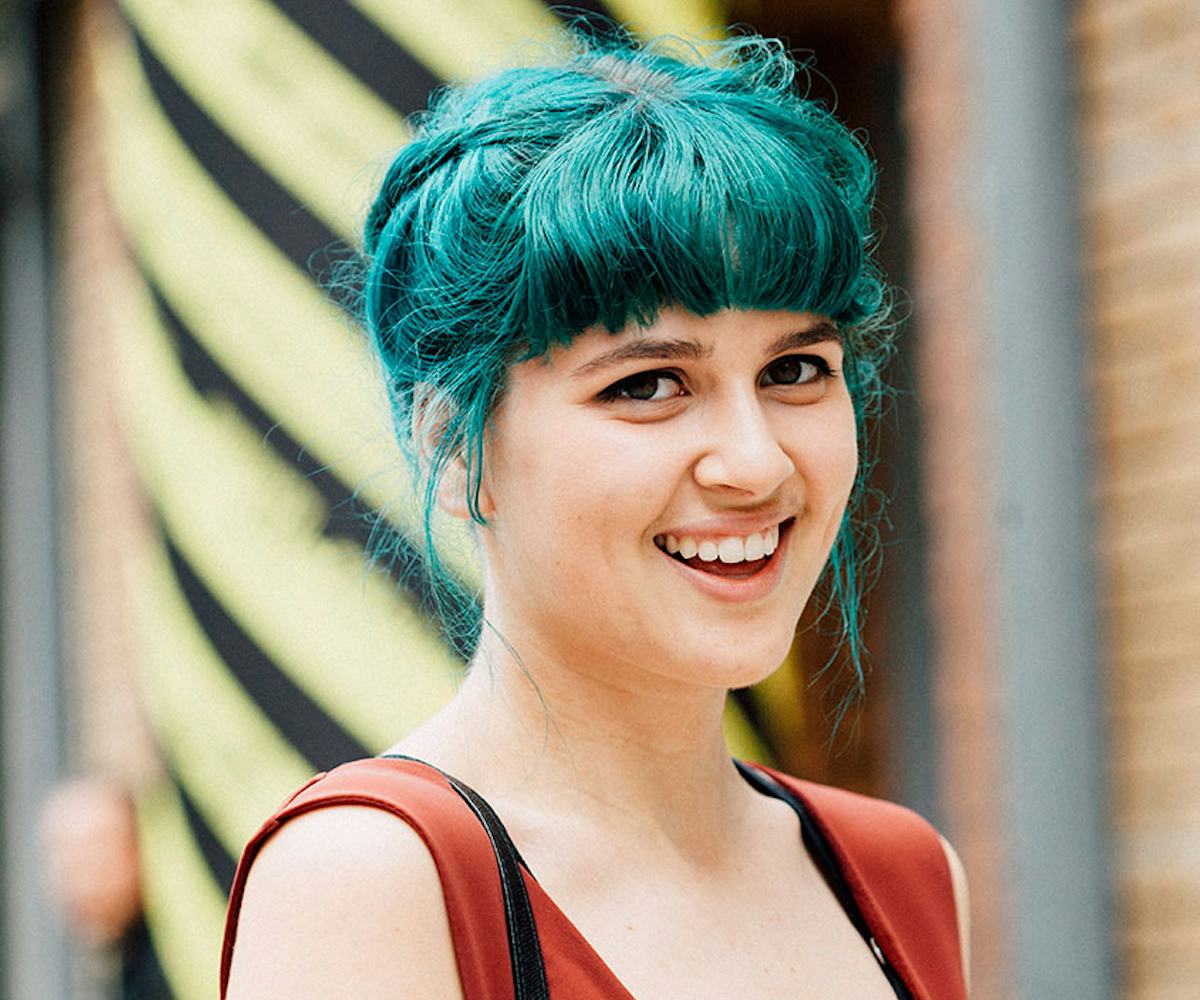 Photos by Alexandra Gavillet and Alyssa Greenberg
the best beauty moments of nyfw street style
Unless you're a model, maintaining perfect hair and makeup during Fashion Week isn't easy. Between the schlepping back and forth across town, the unpredictable weather, and the wind tunnels, it's a wonder anyone rolls up to a show looking camera-ready. That doesn't mean it's impossible—in fact, this week we spotted a ton of women with beauty looks that were not just flawlessly executed, but also creative and inspiring.
So, click through to have your mind blown by the bluest hair, the darkest lipstick, and the strongest brow game from this year's NYFW street-style stars. 
With hair color this season, skip the pastel and head straight for a bold, primary hue.
Mermaid, much? We're obsessed.
Just a few questions here, including but not limited to: How can we get our hair to look like this? How is it even possible? Are you human?! 
You may have heard the expression "the higher the hair, the closer to god." We'd like to update that: "The shorter the bangs, the closer to the goddess." Cool? Okay.
Throw some safety pins on your headband to take it from sporty to punk in one second, flat.
The prettiest fall ombré, maybe ever.
That dark, matte, berry lipstick is everything we've ever wanted to look at.
Pearlescent hair—get into it.
Or, how about hair that looks like a creamsicle?
Glowing skin is always the best kind.
Another amazing dark-lip moment—with crazy-good brows to match.
This naturally textured lilac 'do is what dreams are made of.
Combine a tough undercut with a dark lip for the perfect punk femme vibe.
Friends who lipstick together stay together.