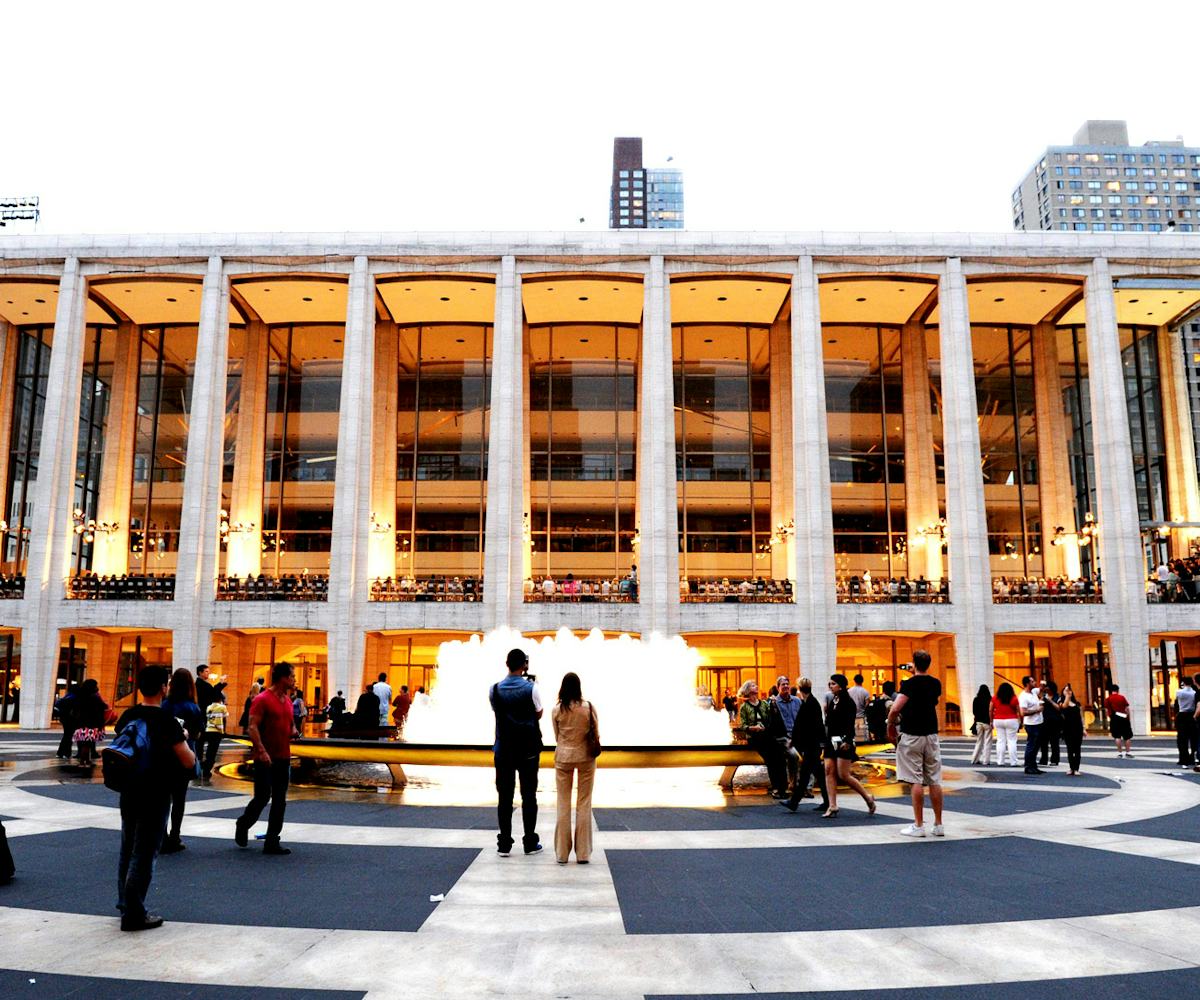 wanderlust: nyfw
all the coffee shops and bars you need to know to survive fashion week.
Any fashion week veteran will tell you that the hardest part of surviving New York Fashion Week is scavenging for food, friends, and fun in the neighborhoods that host the runway shows.
When NYFW was first moved to Lincoln Center, everyone had to start from scratch finding the sandwich points, coffee bars, and places to hang between shows, and now the fashion traffic is making its way down through Chelsea and into the Meatpacking District, two other neighborhoods not known for convenient, quick food. Being in these fashion 'hoods without guidance can make even the most blue bred New Yorker feel like a tourist, but fret not, we're here with some tips.
To help out the folks heading to fashion week (and give the folks who aren't a good suggestion of where to hang out to spot Karlie Kloss) we created our very own tour guide of our very favorite city in honor of NYFW because you never know when you'll need a milkshake.
LINCOLN CENTER, 10 Lincoln Center PlazaEAT:
Wholefoods, 10 Columbus Circle: The emporium of all good foods, Wholefoods is a fashion week must because it's healthy and quick. You can also do some model scouting in the aisles because it's where all the big name cat-walkers go to eat.
Magnolia Bakery, 200 Columbus Avenue: After a healthy salad, eat a cupcake. You deserve it.
CAFFEINATE:
Starbucks, 1889 Broadway: It's not the most original, but it's the most convenient and necessary.
Margot Patisserie, 2109 Broadway (entrance on 74th St.): If you have a couple extra minutes, the walk up to Margot Patisserie is 100-percent worth it. The pastries are absurdly good, and the coffee is the best in the area. The Mocha latte is highly recommended.
PARTY:
Empire Hotel: 44 West 63rd Street: During Fashion Week there is always a party on at the Empire Hotel. It's also the spot where the celebs stay to change outfits, so you can spy on Ashlee Simpson in the elevator, too.
CHELSEA, HOME TO EYEBEAM STUDIOS, PIER 59, and MORE!EAT:
Artichoke Basille's Pizza, 114 10th Avenue: Sometimes you need a giant piece of pizza to make the late nights and early mornings OK.
Cafeteria, 119 7th Avenue: For a quick sit-down meal, Cafeteria has lots of good salads and snacks.
Grey Dog Chelsea, 242 W 16th Street: Coffee, sandwiches, and strawberry lemonade. What more do you want?
CAFFEINATE:
Cafe Grumpy, 224 W 20th Street: Get buzzed at the Chelsea outpost of Hannah Horvath's famed employer. It's so famous because the coffee is that good.
PARTY:Highline Ballroom, 431 West 16th Street: The best way to vent your fashion week frustrations is by headbanging the night away at a concert.
MILK STUDIOS, 415 W15th Street
EAT:
Chelsea Market, 75 9th Avenue: Basically the Wholefoods of the Meatpacking District, Chelsea Market has everything under the sun. We're talking lobster, milkshakes, cookies, sandwiches, Thai food, donuts... everything.
Dos Caminos, 675 Hudson Street: If you have time for a sit-down meal, nothing will taste as good mid-fashion week as a quesadilla and a margarita.
Fatty Crab, 643 Hudson Street: If you have even more time to wait on a line, Fatty Crab is the place to eat lots of delicious Malaysian food.
The Diner, 44 9th Ave: For when you just want a milkshake, fries, and to watch a football game on TV.
CAFFEINATE:
Blue Bottle, 450 W 15th St: It doesn't get more convenient than being in the same building as Milk.
PARTY:
The Westway, 75 Clarkson Street: You can dance until dawn at this Westside spot. Not like we've tried it or anything.
Le Bain, 848 Washington Street: You can't beat Le Bain during NYFW, so get on the line for the elevator to join in on the fun.