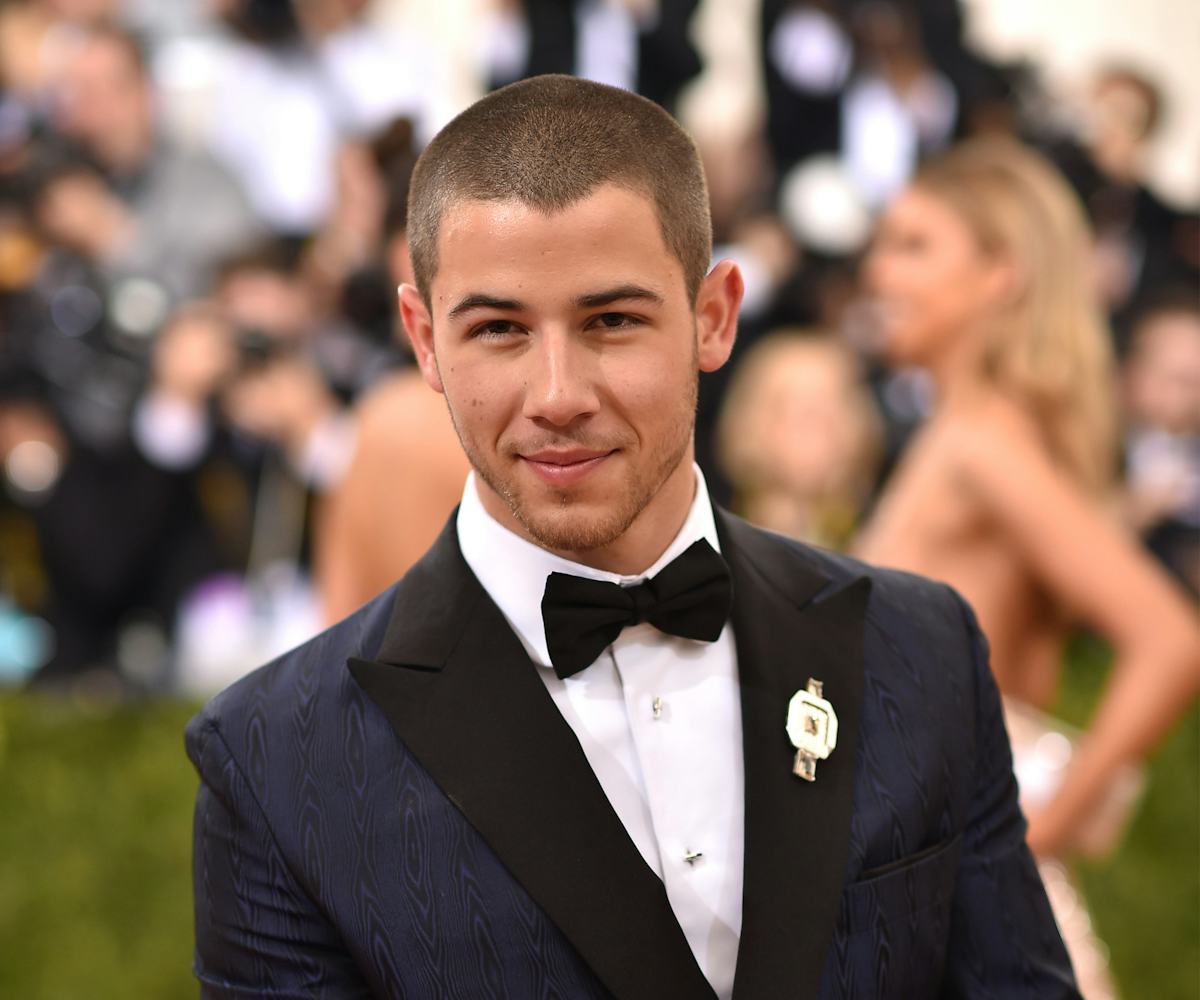 Photo by Dimitrios Kambouris/Getty Images
Nick Jonas Will Probably Shred Your Couch If You Break Up With Him
Watch out for those tender boys
Ever since "Area Code" dropped, I have grown increasingly more interested in the musical career of Nick Jonas. His debut solo album was a wake-up call for everyone in 2014, an introduction to the bad boy side of a former Disney star that we'd never been exposed to before. Today, the 23-year-old dropped a music video for "Chainsaw," a track from his forthcoming album, Last Year Was Complicated. (With a title like that, anyone would be dying to hear more.) 
The song is a fiery breakup ballad that comes straight from Jonas' tender, little, broken heart. Seeing as to how a good chunk of the material on this album was inspired by the demise of his relationship with Olivia Culpo, it makes sense that his "close friend" Sara Sampaio was chosen to play the leading lady—she's practically a walking doppelgänger.
Beyond this glaring detail, the Luke Monaghan-directed visual itself contains a lot of fire, sweat, and tears. Jonas' actions mimic the lyrics as he literally starts to "break the fucking china," before getting into a heated argument with Sampaio that gets physical. Before we know it, he manically raids the cute cabin in the woods and burns it to the ground. (What did a big, comfy couch ever do to you, Nick?! No piece of furniture deserves that treatment.) Needless to say that the symbolism is slightly overwhelming.
We've seen what happens when Jonas gets "Jealous," but this certainly takes things to a whole new level… Watch all the drama unfold in the heated video, above.