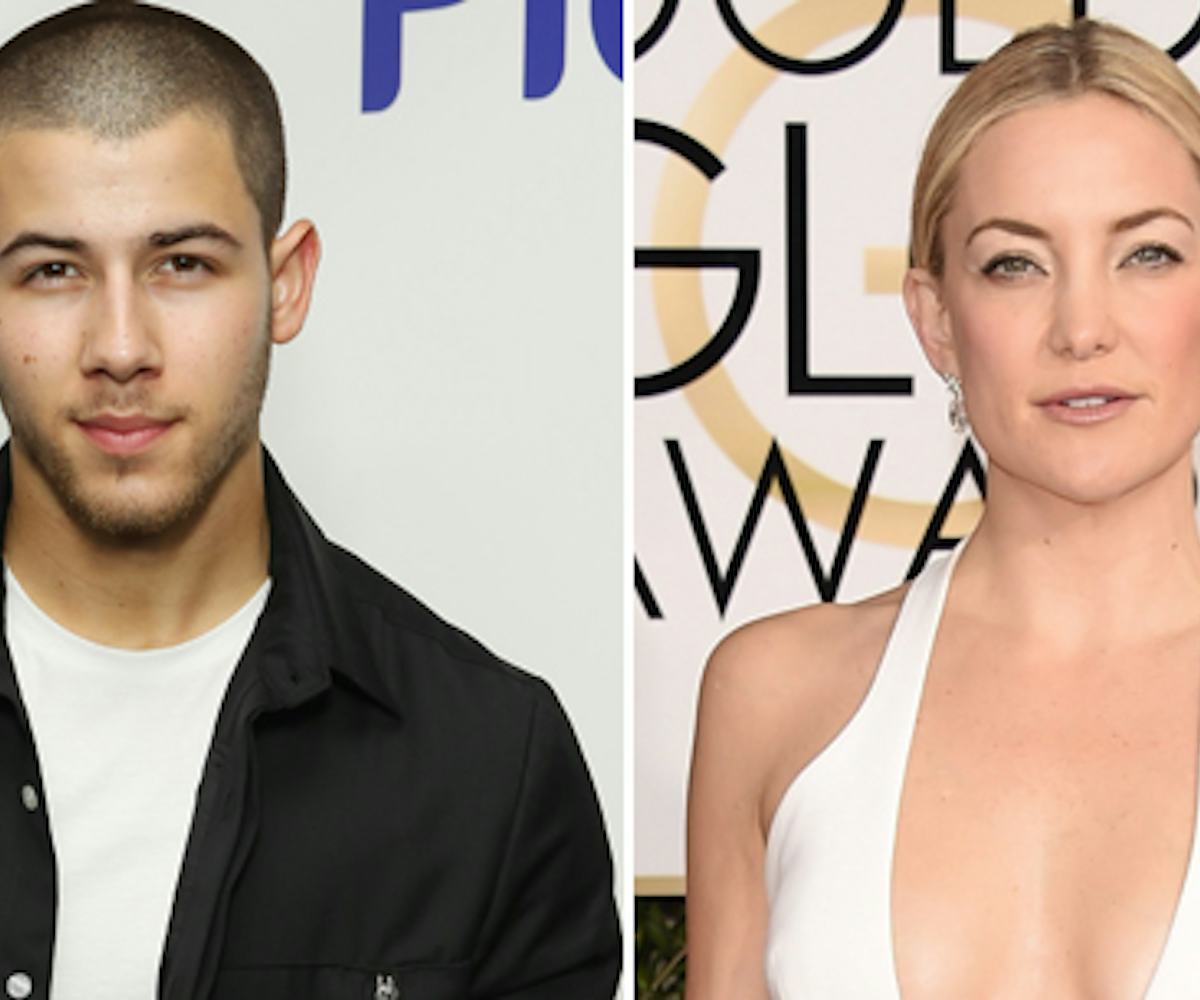 Photo by Cindy Ord and Jason Merritt / Getty Images
Nick Jonas + Kate Hudson Fuel Rumors With Night Out In NYC
One of Hollywood's most persistent are-they-or-aren't-they couples might have given us the biggest hint that yes they are. Kate Hudson and Nick Jonas, who have long been rumored to be doing something that may or may not involve various scented oils, were spotted dining together at New York City's Carbone on Sunday. 
Anyone who's dined at that particular paragon of Italian cuisine knows that it's one helluva date spot. The duo also did nothing to hide the fact they were together, as they both posted Snapchats of the restaurant's Instagram-ready rainbow cookies. You know what they say: A couple that Snaps together, stays together. 
Now let's be clear. Just because Jonas and Hudson enjoy spending time together, it doesn't mean they're going steady. In fact, as recently as last month, Jonas told Us Weekly that his career is currently his primary concern. "I'm in a season of my life where my work is kind of my main focus," he told the magazine. "Meeting people and enjoying spending time, but definitely nothing serious on any front."
Jonas has also expressed his admiration for Hudson, telling Complex that they have an "unbelievable connection," and that Hudson is "incredible." He also said that they're just two humans who "admire things about each other, and see something in each other that's beautiful."
Have fun, kids.