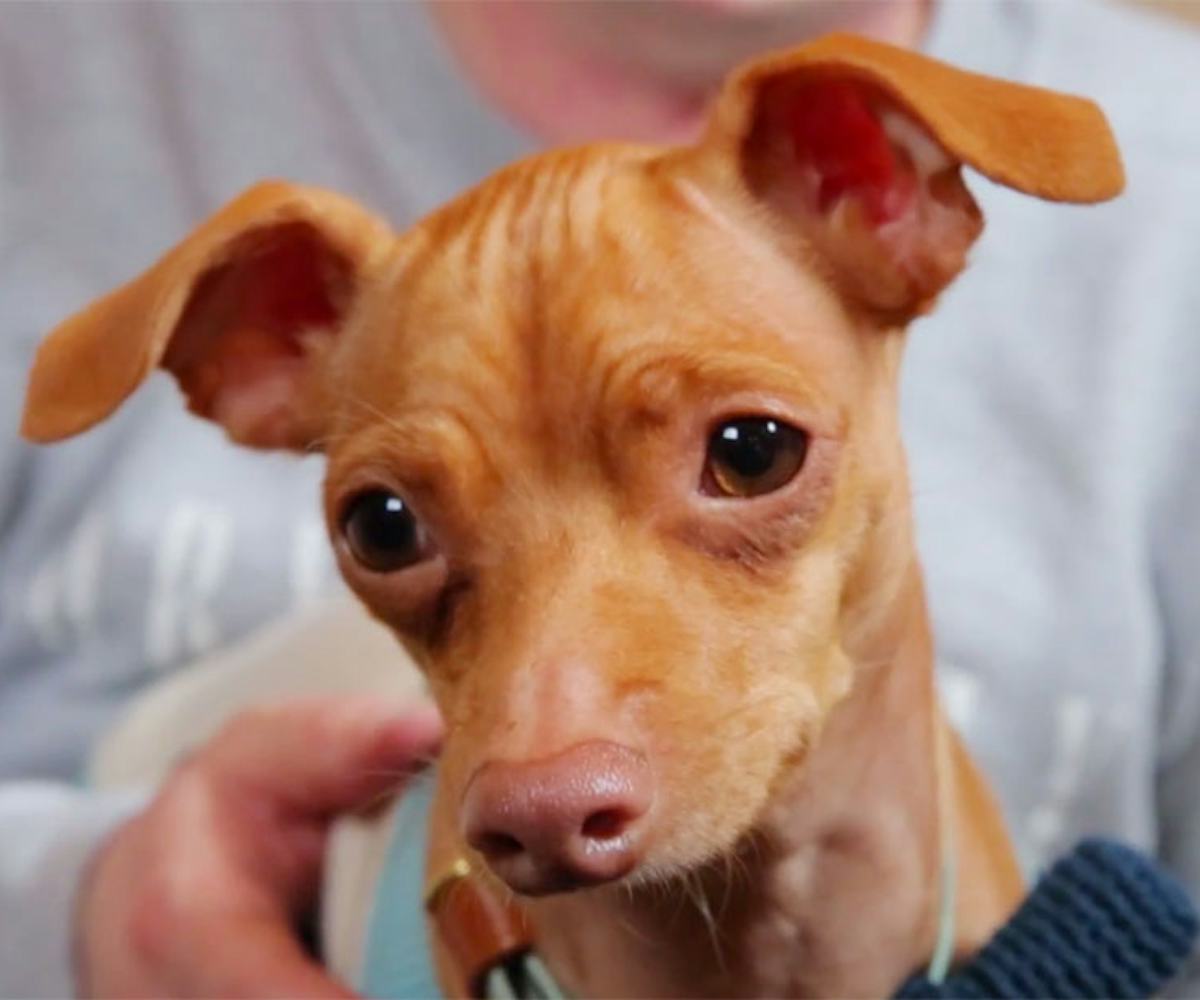 watch nick vatterott tell jokes to tuna
Tuna, a ridiculously, painfully cute pup who you probably follow on Instagram, stopped by our offices this week to show us his famous overbite and smell our eager hands (and to promote his forthcoming book, published by Penguin). Serendipitously, comedian Nick Vatterott also came by that day. Nick is friends with actor T.J. Miller (they once had a comedy troupe together!), who recently came to our offices and made a video with a tiny dog. So it seemed only natural that we let Nick try out some jokes on Tuna, on camera. Because if an underdog with an overbite doesn't find your jokes funny, who will?
Watch the video above and prepare to have your heart melted. Literally. Your heart will just be a melty puddle. Sorry/not sorry.