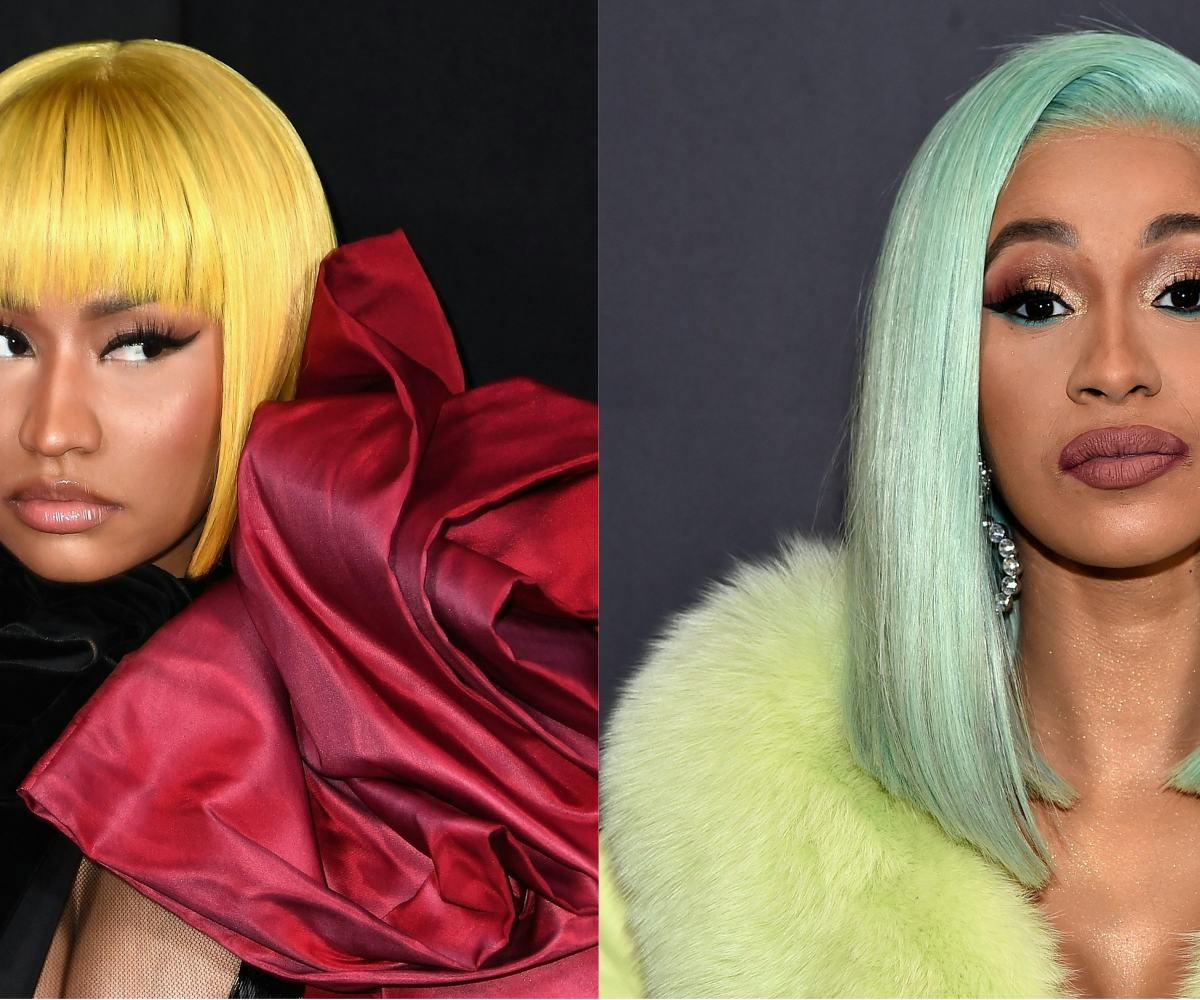 Photos by Nicholas Hunt/Getty Images, Theo Wargo/Getty Images
Nicki Minaj Is Selling Merch For Her Feud With Cardi B
Nicki Minaj has turned a single sentence from her feud with Cardi B into a line of merch. Fans of the Queen's pettiness will now be able to wear the beef proudly on several articles of clothing and accessories.
After Cardi allegedly threw a shoe at Minaj's head (and was escorted out of the party) during New York Fashion Week, the "Bodak Yellow" rapper made a statement regarding the spat on Instagram. "I've let a lot of shit slide! I let you sneak diss me, I let you lie on me, I let you attempt to stop my bags, fuck up the way I eat!" Minaj seems to think she's stopped her bag, at least enough to print it on a t-shirt. 
Each item in the seven-piece collection features the slogan "NICKI STOPPED MY BAG," along with a play on the TSA logo and QSA (Queen Security Administration) emblazoned. In addition to four graphic t-shirts, Minaj's merch store is offering two coach jackets and a backpack. Items range from $30 to $75. 
The release comes days after Cardi B was spotted hanging out with Meek Mill, Minaj's ex. The two will also reportedly be working on a track together, according to TMZ, but no official announcement has been made.