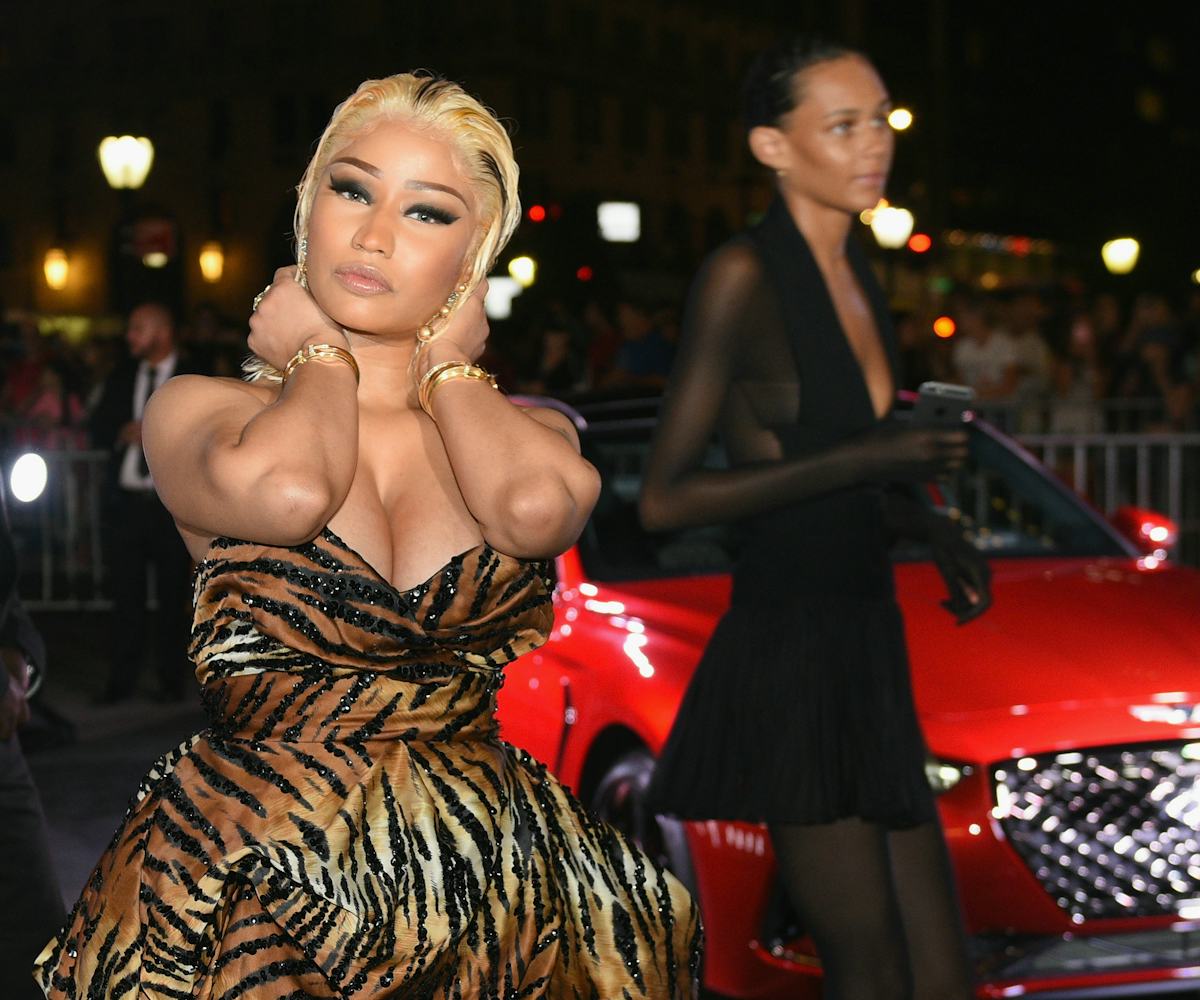 Photo by Andrew Toth/Getty Images
Nicki Minaj Is Liking Tweets About Her Fight With Cardi B
Things are getting pettier
The beef that just won't die! After attempting to squash it with a collab last year, Nicki Minaj and Cardi B's newest fight made headlines last week during New York Fashion Week. With plenty of video evidence making the rounds on Twitter, as well as an Instagram reaction from Cardi herself, it doesn't look like the drama is going to simmer anytime soon.
Maybe it's "#FakeNews," just like Minaj's fans claim, but, allegedly, the newest feud stemmed from the rapper sharing some unkind words regarding Cardi's mothering skills and about her child, Kulture. Coming for Cardi's kid seems like a bad idea—and definitely enough to start a fight over at the Harper's Bazaar Icons party. 
According to The Cut, Minaj since then has hit the heart button on a handful of tweets defending her and saying that she would never bad-mouth someone's parenting skills or a child following the scuffle. 
Will Minaj dish the details of what happened on today's episode of Queen Radio? We'll just have to wait and see.