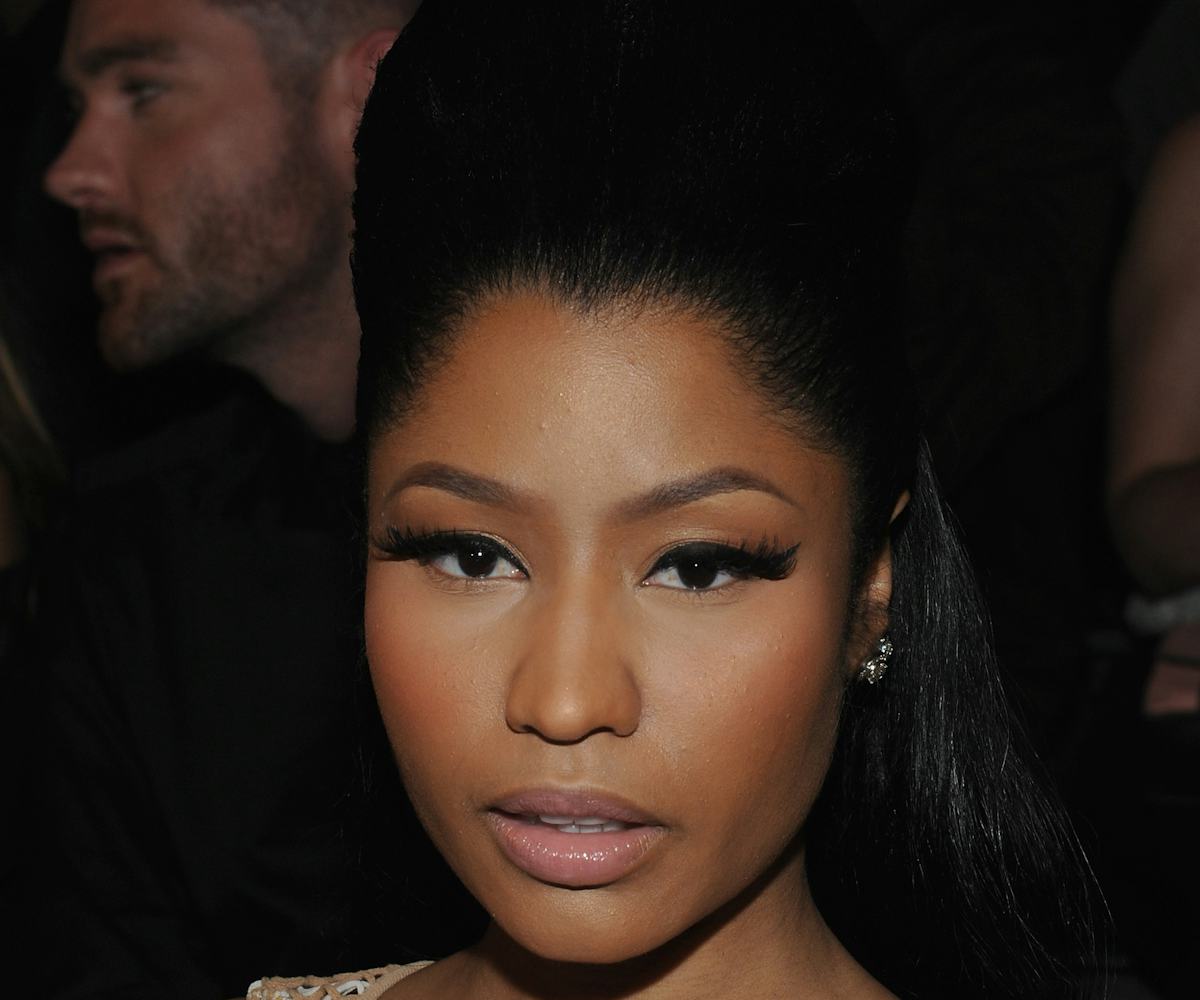 photo by craig barritt
Nicki Minaj Debuts Two Hair Colors In One Week
one isn't enough for nicki
When Nicki Minaj showed up to Milan to perform for Riccardo Tisci and the Givenchy dinner party, she arrived prepared to showcase not just one, but two beautiful hair colors—all in the same event. Minaj was spotted with her new, long blonde hair and blunt bangs—her look during her performance at the Givenchy dinner party. She sang for the fashion party guests in a bejewled, mesh bodysuit and thigh high boots that paired stunningly well with her sleek hair.
But because it's Minaj, she went for a whole different look entirely for the dinner portion of the event, sporting a blunt pink bob with a short lacy dress. To break up the preciousness of the outfit, Minaj toughened up her look with a pair of black thigh high boots.
With these two looks, Minaj proved that she always kills it, even when she's in a different country.