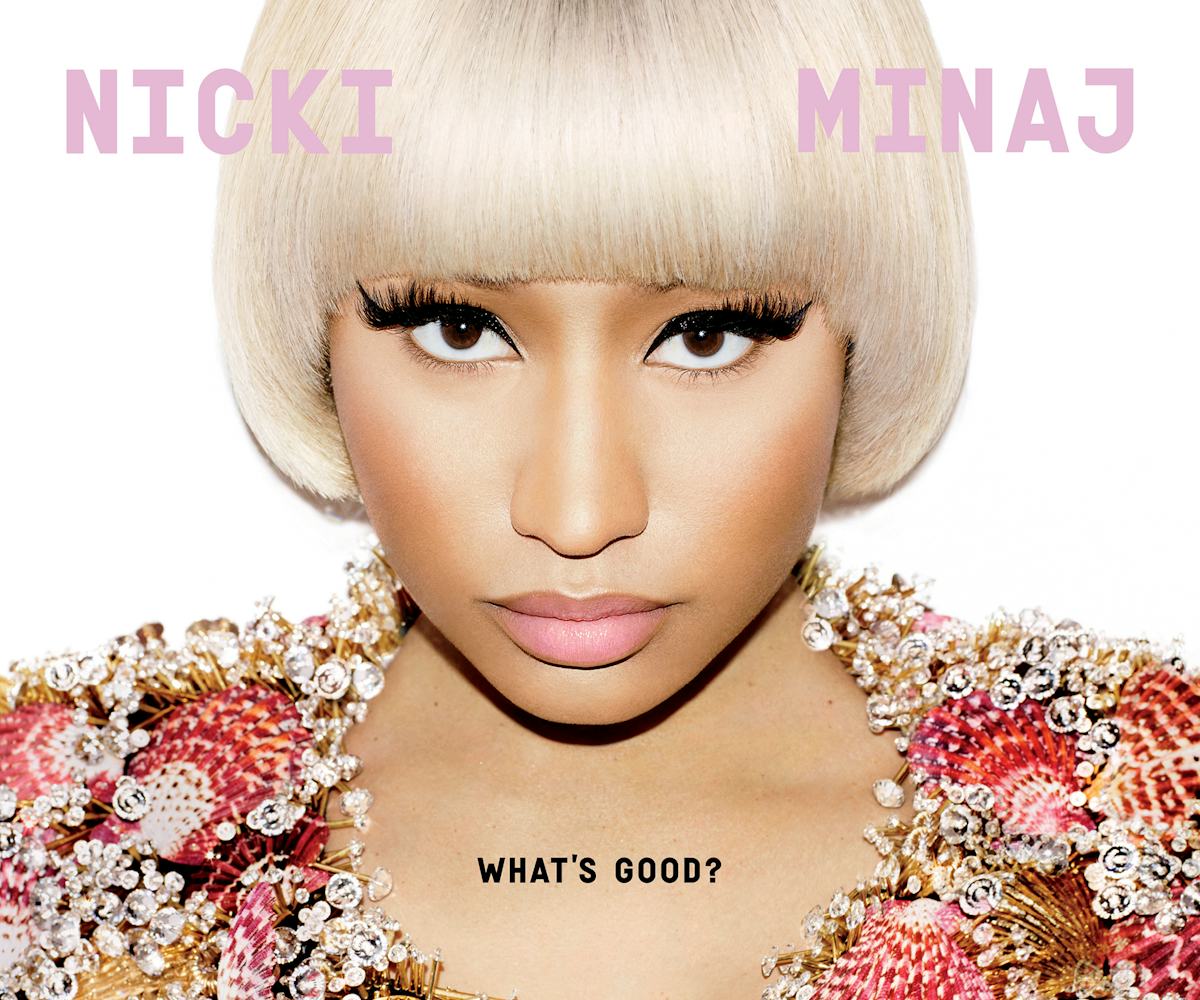 Nicki Minaj Is Our April Cover Star
by Julianne Escobedo Shepherd
The following feature appears in the April 2016 issue of NYLON.
Amid YouTube's endless bounty exists a clip of a young Onika Maraj, performing a scene in an acting class. She's doll-faced in a red T-shirt, jeans, and braided cornrows, but the part is mature: She is to argue with another student actor over the custody of her baby. As the scene begins, something clicks and she shape-shifts into the role, so deeply embodying it that she ends up hurling a heavy corded telephone at her cohort. Off-screen we hear it clatter to the ground. With that, the scene ends and Maraj is back, looking sheepish and a little startled as she asks, "Did I hit you with the phone?" Her teacher's initial reaction is an astonished "Hoo-hoooo!"—clearly concerned for the other student but visibly impressed by the velocity of this young thespian's ambition.
As most fans know, this precocious performer would grow up to become Nicki Minaj, and to even casual followers of her career, that intense gaze and unmitigated focus is a now-familiar signature. At just 33, the Trinidad-born, Queens-raised artist has already crashed through many a glass ceiling—she's the most successful female rapper in history, for one, and in 2015 was Forbes' ninth highest earning rapper in the world. Her determination ensures that she will continue to break new ground, but that video is indicative of a more specific aspect of Minaj's career. Though a multifarious performer—rapper, singer, producer, style icon, cultural force—she was first an actor, a path she strayed from early on when concerts turned out to be more lucrative. Still, her ability to role-play has been a defining aspect of her rap career. Through the years she's nimbly traversed accents (British, Spanglish) and personas (Roman Zolanski, Harajuku Barbie). This year, however, as she takes some time to regroup musically before turning her attention to following up 2014's The Pinkprint, Minaj is fully committing to her theatrical side, both acting-wise in April's phenomenally good Barbershop: The Next Cut, co-written by Black-ish creator Kenya Barris, and as an executive producer for a forthcoming Freeform TV show inspired by her life, among other projects she can't yet name. 
Click through the gallery to read the rest of the feature.