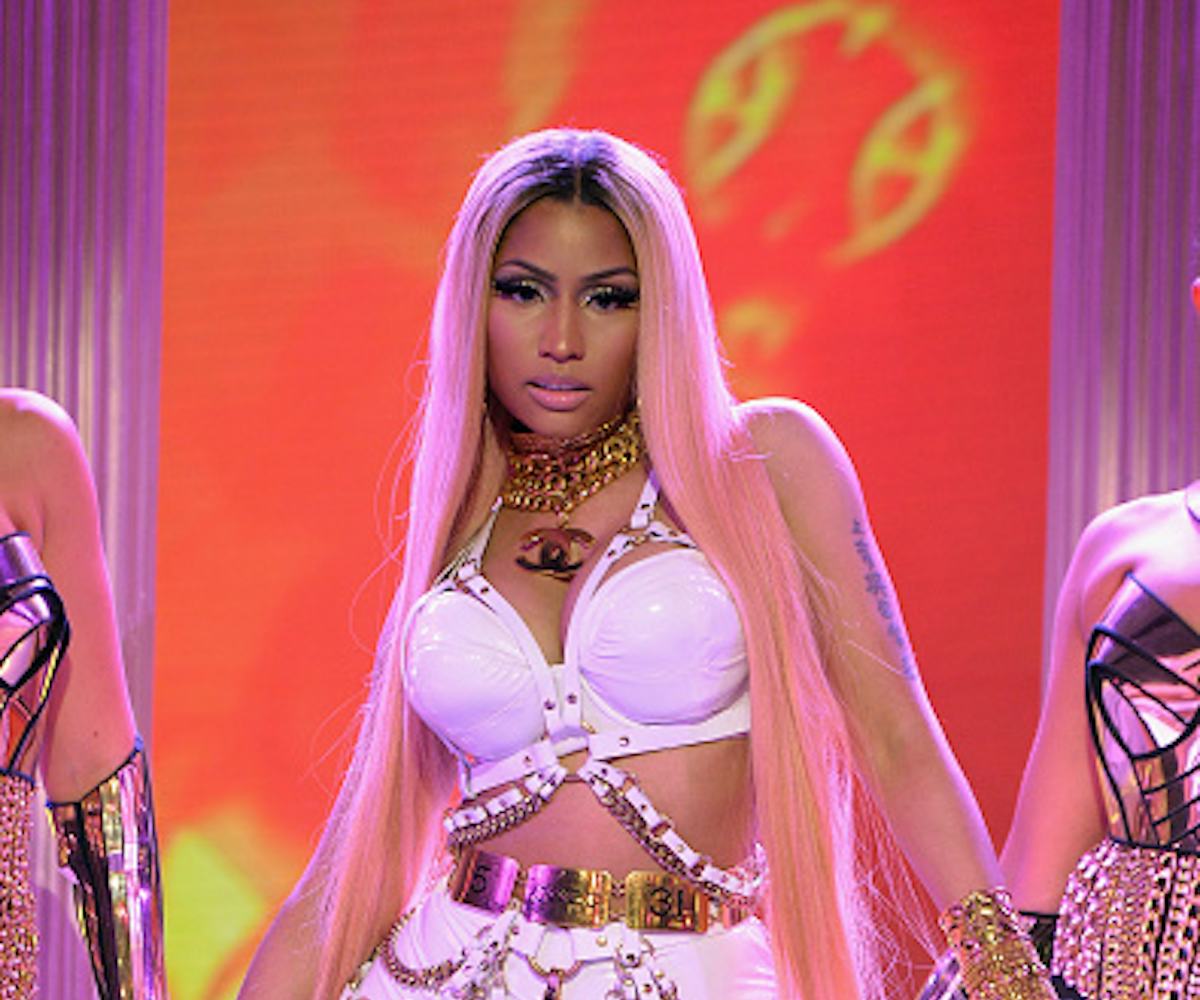 Photo by Kevin Mazur/Getty Images for TNT
Nicki Minaj Broke The Internet With A Single Baby Emoji
The internet went crazy Monday night trying to decode a cryptic tweet from Nicki Minaj. The tweet in question was of a single baby emoji. Nothing else.
She's trolled her fans before, by making them think she was pregnant in a photo on Instagram. Was she sitting around bored on Monday night and wanted to do it again? Is she actually pregnant this time? Does she just really like that emoji? Was it a butt tweet? We (meaning all of Twitter) need answers, Nicki. 
Some theories, aside from Minaj being pregnant, include that she's referencing DJ Khaled's seven-month-old son because she just did a single on his Grateful album, the cover art for which is Khaled's baby boy. Others think the "baby" is her new album. She's been teasing a new record for months, after all. While these are valid possibilities, Minaj isn't giving anything away. 
She didn't offer any explanation for the baby tweet; instead she "liked" all of the frantic comments that started to pour in. "ARE YOU FUCKING PREGNANT?!?!?!? ONIKA!!!!! TANYA!!!!!! MARAJ!!!!!!! DO NOT PLAY US!!! #TheKingdom NEEDS ANSWERS!!!!! NOW!!!" someone tweeted while clearly hyperventilating. 
"WHAT IS THE ANSWER?!" someone else commented. 
"Don't play spill tha damn tea," another person tweeted. 
And yet, no tea has been spilled. One person guessed that Minaj is sitting in a corner laughing at all of us, and they're probably right.