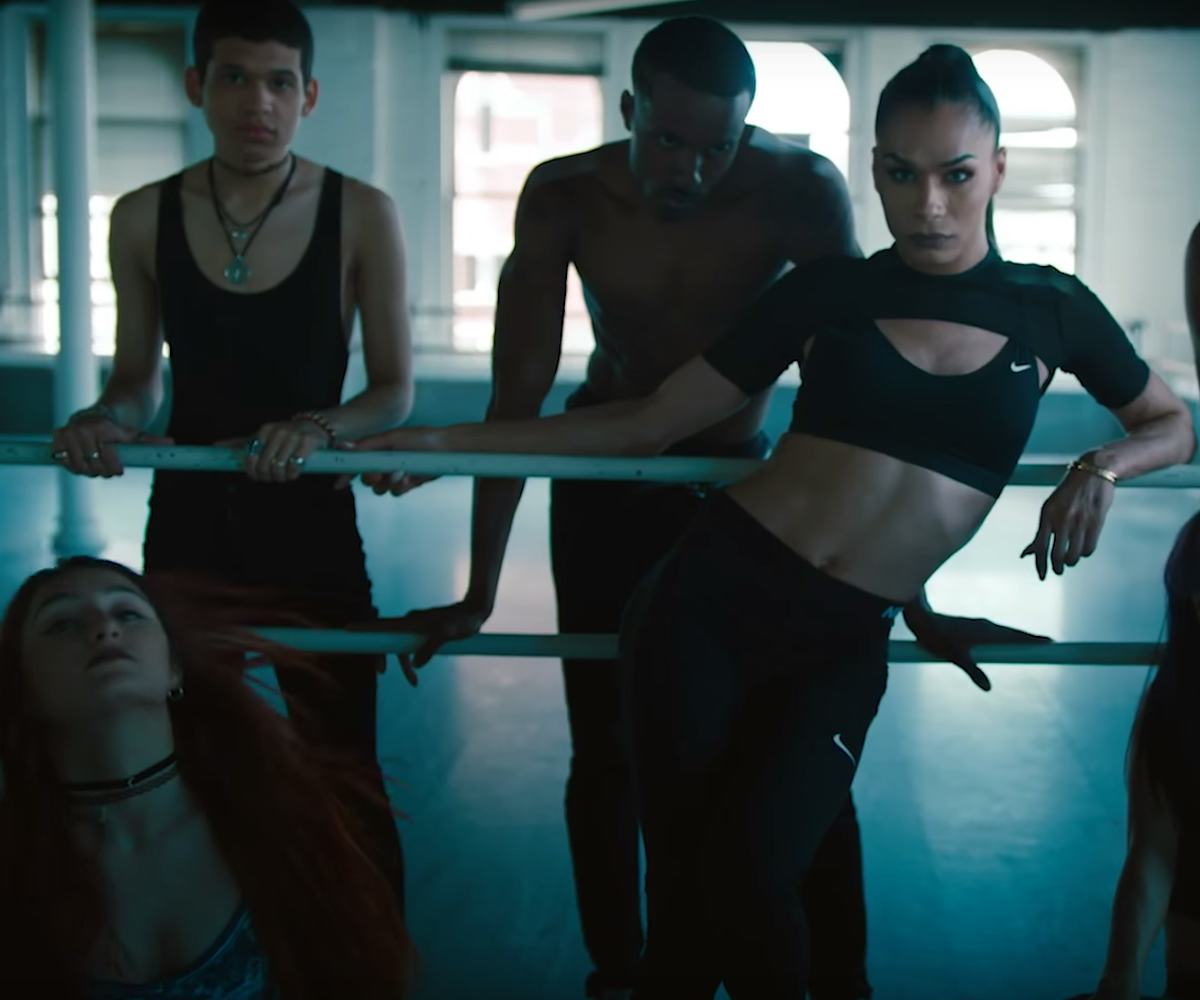 Image via Youtube
Nike Taps The Wonder Woman Of Voguing For New Pride Ad
Check out the powerful new ad featuring Leiomy Maldonado
As Pride Month celebrations continue, Nike just dropped an empowering new ad featuring none other than the "Wonder Woman of Vogue," Leiomy Maldonado.
As part of its 2017 BETRUE campaign, which offers rainbow iterations of some of its most iconic shoe styles while raising money and offering support to queer causes such as the LGBT Sports Coalition, this new ad highlights voguing, the dance style popular amongst queer and transgender people of color.
The Daisy Zhou-directed film features slow-motion shots of Maldonado twisting, turning, and dropping—covered in sweat—in her dance studio, on the street, and at a vogue ball. Precious Angel Ramirez narrates the minute-long ad with a powerful love letter to Maldonado, whom Ramirez refers to as Lei. "And did they tell you that you saved them too, like you saved me?" Ramirez asks. "That they're mending your wings and holding them up to the sun, just to step back and watch you fly?"
While Nike's BETRUE campaign has raised almost $2.5 million for LGBTQIA causes since 2012, this latest ad is truly groundbreaking. Not only is the iconic brand recognizing vogue as a sport, but it's also highlighting a transgender woman of color making waves in the world of dance.
This year has been a pretty big one for Nike, as it has taken major steps toward becoming a more inclusive brand—something we haven't seen much of on the sportswear front. From finally offering a plus-size line to launching a collection of sport hijabs, Nike is setting the tone for other brands to follow.
Watch the inspiring video, below.