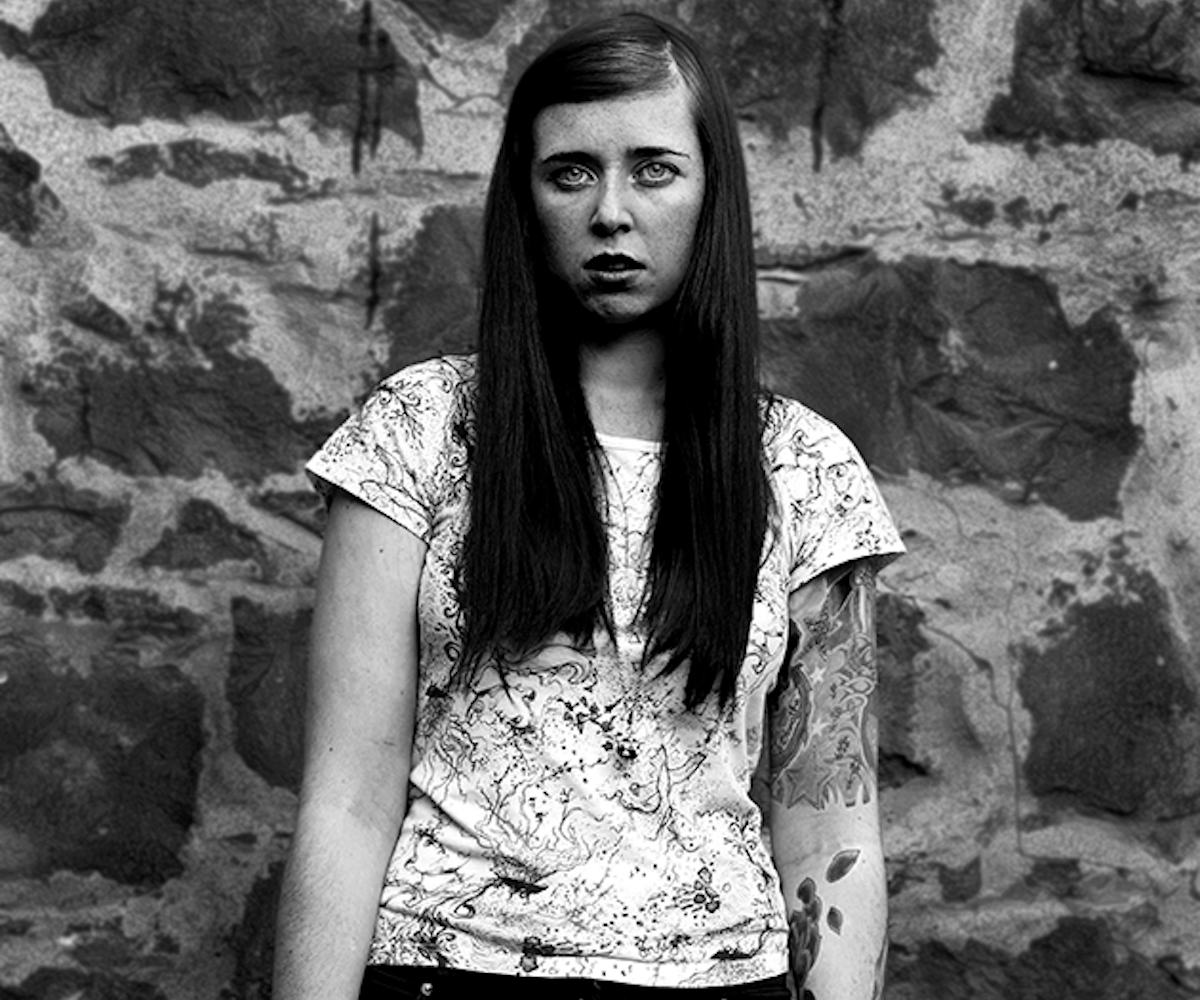 Alice Mckellar, Photographed by Nikki Toole
Check Out These Amazing Portraits of Female Skaters
Melbourne-based photographer Nikki Toole travels all over the world to take photographs of skaters—but she's not always capturing the moment the skateboard soars above the pavement. Toole's black-and-white portrait series portray skaters candidly in their natural habitats, focusing more on the experience of skating from a mental standpoint. This angle gives viewers a look into the minds of the skaters, allowing us to see them for who they are as people rather than for what they do as a profession. Check out the amazing portraits in the gallery above, and get to know Toole in the interview below.
What inspired you to create this series?
I often take on projects that resonate with my state of mind or physical experience. I skated a lot when I was younger and the scene opened up to me again when I moved to Australia from the UK in 2004. The area I lived in was filled with the sound of skaters cruising to work or to catch up with friends. I talked to other skaters about the state of mind we engage in when skating and was happy to hear that they had the same experience. I shot over 300 skaters over three years and would shoot anyone who was happy to participate. The book reflects this as there is a balanced proportion of male and female skaters.
When we skate our mind enters a state of zen, calm, concentration. Many skaters called it their zone. I wanted to see what it would look like to capture this stillness, but using my methods instead of those of an action photographer. I asked the skaters to stand and try to engage that mindset again. After I registered a change I shot five shots and that was it. The project spread around my Fitzroy community and eventually overseas. I received requests from many countries I didn't have the finances to visit, as the project was self-funded. I travelled to the US, UK, Germany, Italy, Czech Rep, and around Australia. A tailbone injury halfway through the three-year project meant I had to cancel Japan and Hawaii. 
What do you love most about being a Skater?
I love the sense of community. There is a kindness and generosity amongst skaters that I haven't experienced anywhere else. It's not a pursuit that requires a lot of money as you can skate anywhere.
As a skater yourself, what do you think that female skaters have in common?
I personally feel that the bond that women feel is amplified amongst skaters. It may be the same in all sports. Anything that gives girls and women confidence to be themselves is fantastic, especially when society can offer a skewed perception of how women should look and act. We need to allow our girls and boys to be strong and confident while retaining a huge slice of humanity. Skating can inspire confidence in the shyest child and that why I love it.
What challenges do you think female skaters face in the sport?
I was never a skater at that level but from what I understand they seem to face the same challenges that women face in all sports where men are held up as the more watchable, marketable sex. It will be a wonderful time in our society when women receive equal pay in all pursuits not only sports.
What would you say to the NYLON readers who are skaters or would like to try out skating?
Please just do it. It is the perfect activity to practice alone until you get it right. There is no greater buzz for a skater that achieving the simplest of tricks for the first time. It teaches us to try and try again. There are so many groups out there that support and teach children and adults to skate and it might be the best fun you have ever had. There is nothing cooler than a girl who can skate.
Ashley Espinoza, Los Angeles
Caroline Dynbil, Berlin, Germany
Erin Kirkpatrick, Australia
Esther Godoy, Australia
Gabbi Rynia, Australia
Gienna Giese, Berlin, Germany
Karina Espinoza, Los Angeles
Kate Marr, London, UK
Kora Bee Gryzb, Flagstaff, Arizona
Laura McKellar, Australia
May Ling Bradley, Australia
Mimi Silly Girl Masher, Los Angeles
Monica Shaw, Australia
Tessa Toumbourou, Australia
Tish Brandon, Los Angeles
Yvonne Pechtl, Berlin, Germany