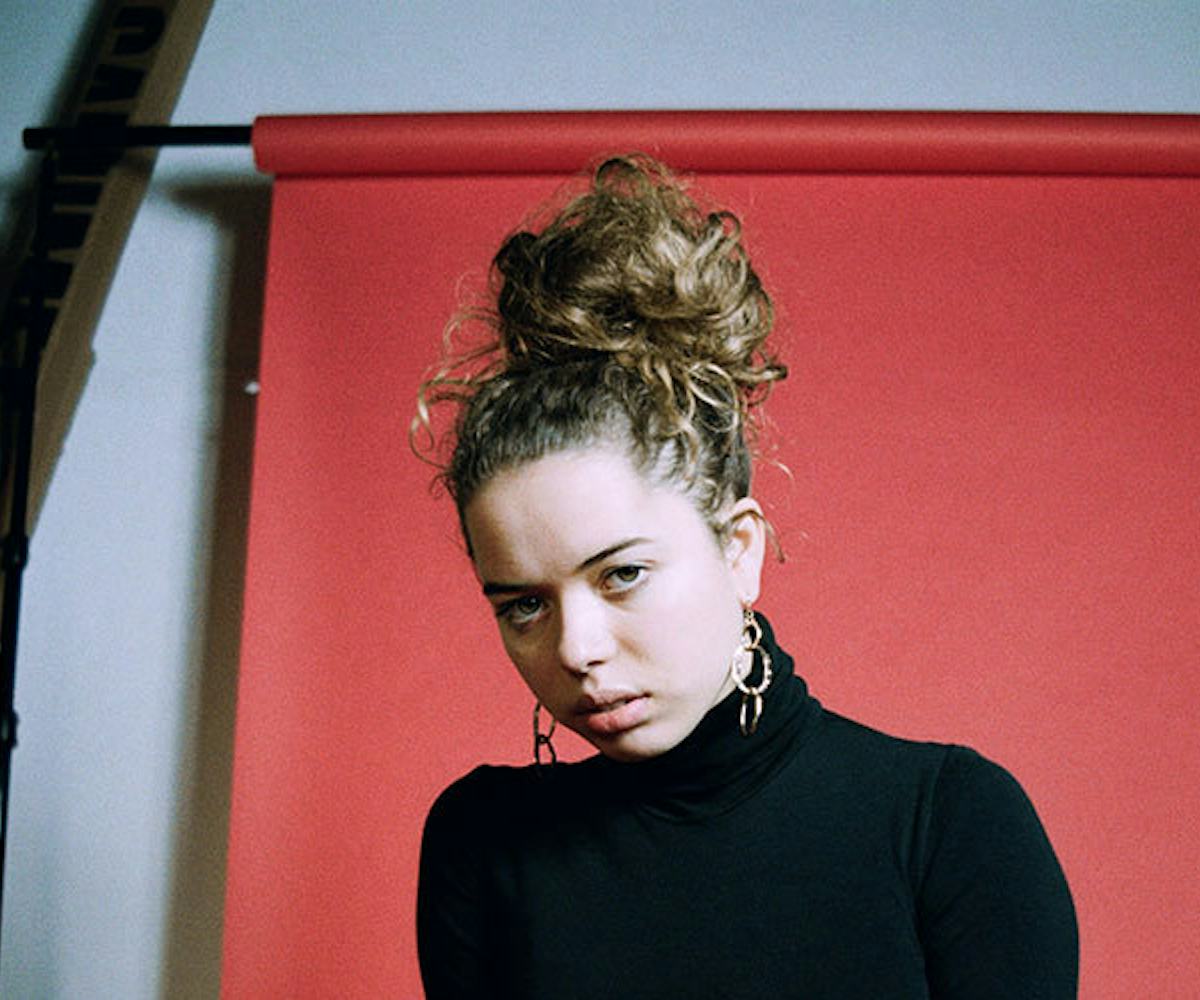 Photo by Molly Daniels
Nilüfer Yanya Writes Insightful Songs—But Don't Call Her Wise
Old soul? New soul? Nah, Just Nilüfer
Nilüfer Yanya is officially living on her own. After a swift but steady rise on the indie scene, the 22-year-old Londoner is ready to learn what it takes to make a home—while also releasing a debut album in the process. "I'd like to set up a mini studio in my living room," she says, "but I also love the sound of recording in my bedroom. It's funny I have the freedom to do whatever now."
Yanya is currently splitting her time between that domestic life and working on her album in Cornwall, near the sea. "Working in a confined space, like a room without windows, is really surreal and you lose your sense of purpose and what you're doing if you're alone," she says. (It should be noted: We're sitting in a room without windows.) "Cornwall is perfect because I can see the sea, I can go out for a walk and come back. There aren't any city distractions."
Though her parents are both artists, Yanya always knew music would be her medium. She talks about "that feeling" she gets when writing songs: "I just get this sense of, like, pure enjoyment."
Yanya's music has been described as guitar-driven pop, soulful, and deeply introspective. There's a distinctly mature element to songs like "Baby Luv" and "Thanks 4 Nothing." And her first EPs, 2016's Small Crimes and 2017's Plant Feed, ebb and flow with the ease of a person at ease with themselves and the world around them. That said, Yanya adds her youthful wink in her videos. The "Thanks 4 Nothing" visual features lovers, drenched in surreal hues, taking poison at the end to get out of a relationship that's come to a bitter end. Shakespeare is shook.
It's easy to think Yanya is an old soul, but the whole "wise beyond her years" thing isn't something she necessarily feels herself. "I don't feel wise," she says. "I don't. But if I'm wise now, I might not be wise in five years. I might get younger." For Yanya, music is simply her way of being honest. Performing isn't necessarily about becoming someone else, but it certainly helps make sense of her world. 
Yanya will be bringing that world across to the States this summer, supporting Fleet Foxes on tour and popping up at various festivals. All that and a debut album to work on? Talk about a polymath. It's a good thing there's always a home, waiting for her return.