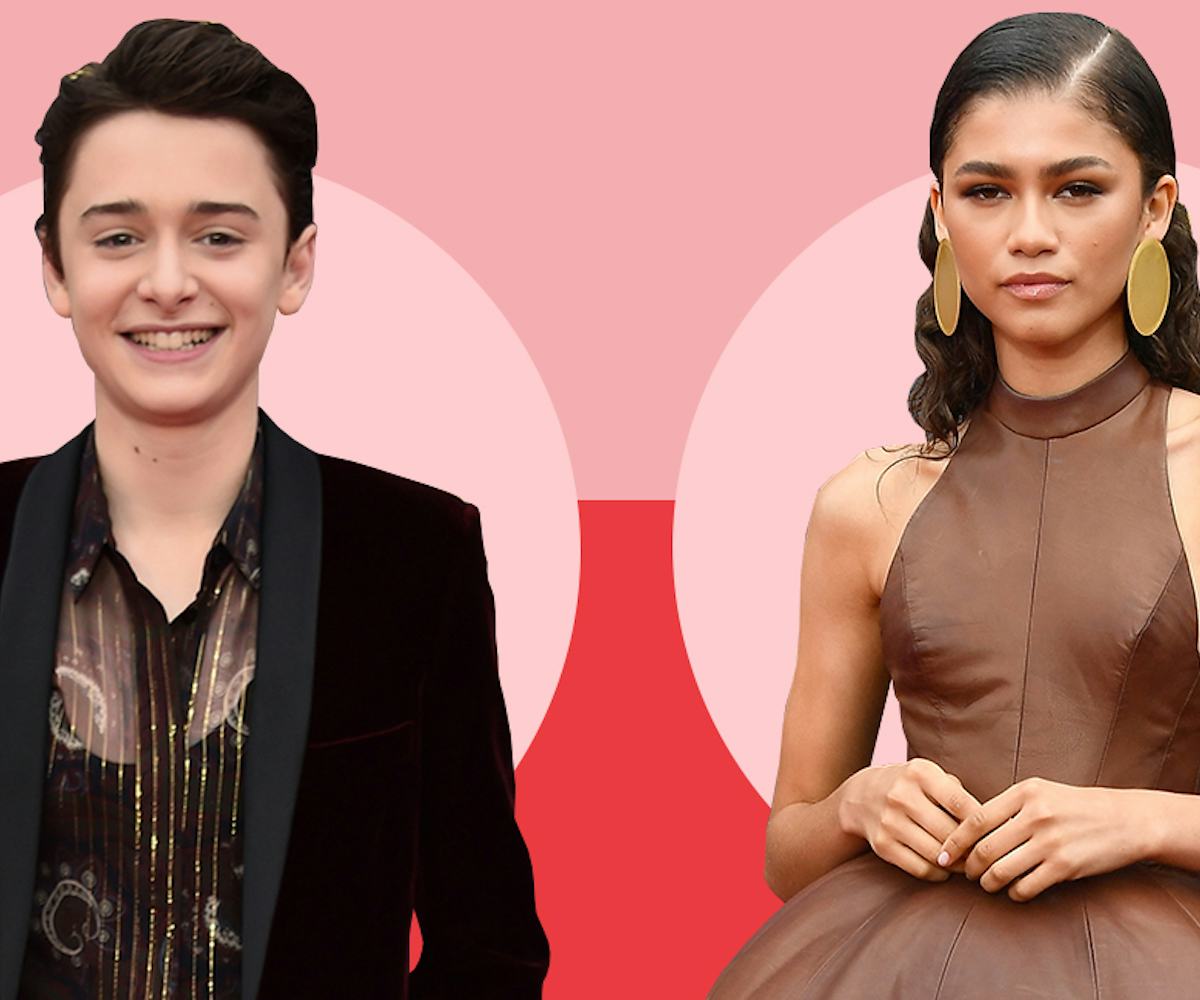 Getty Images/Alberto E. Rodriguez & Frazer Harrison
'Stranger Things' Star Noah Schnapp Has A Huge Crush On Zendaya
Their adorable exchange will have you going, "Awww"
Even though Noah Schnapp may be a well-known actor in his own right, that doesn't exempt him from also having zero chill around his celeb crush. And, to be honest, it's kind of the cutest thing ever.
At the MTV Movie & TV Awards, the 13-year-old star accepted the award for Most Frightened Performance as Stranger Things' Will Byers—beating out the likes of IT's Sophia Lillis and A Quiet Place's Emily Blunt. However, the first person he chose to shout-out wasn't anyone from the show or even his parents. Instead, he kicked things off with a sweet, "Hi, Zendaya," before launching into the rest of his speech. 
This all comes on the heels of an interview Schnapp gave earlier in the night. While speaking to Variety, Schnapp was asked who he was hoping to bump into on the red carpet. His immediate (and very excited) answer? Zendaya. He was, unfortunately, unable to meet her at the show, but, in response to Variety's clip, Zendaya replied, "This is so adorable." Needless to say, Schnapp was over the moon, replying, "IS THAT REALLY YOU HI ZENDAYA U KNOW I LOVE YOU SO MUCH MAYBE NEXT YEAR WE CAN MEET BUT FOR NOW ILL JUST WAVE TO YOU FROM A DISTANCE"—forcing all of us to melt in unison at his earnest fandom. Check out his interview and their exchange, below.