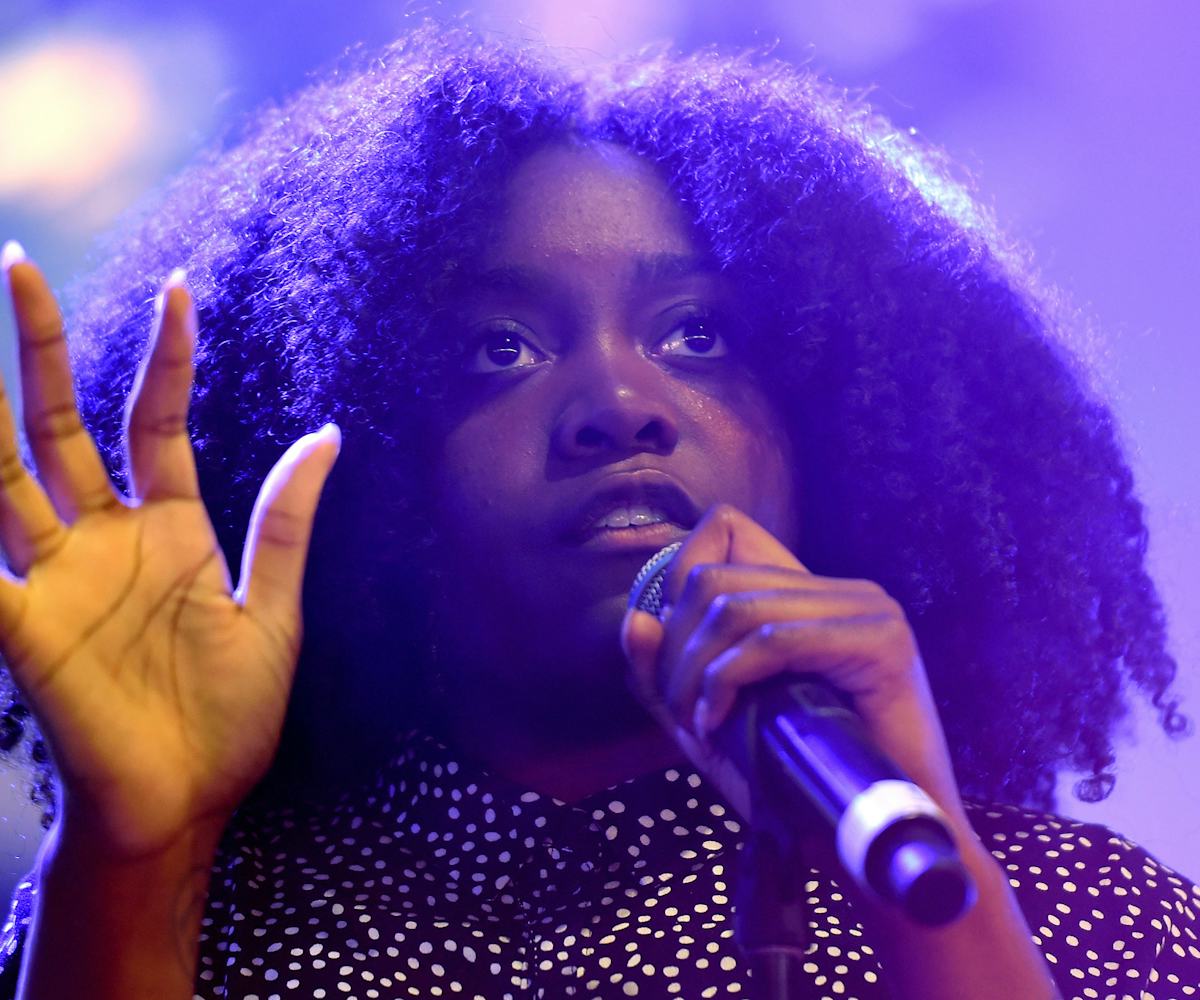 Photo by Nicholas Hunt/Getty Images
Noname Is Replacing 'Room 25' Art Following Allegations Against Artist
"I do not and will not support abusers"
Noname is searching for a replacement for her Room 25album artwork following assault allegations against the artist. 
Bryant Giles was accused by former classmate Shea Vaughan-Gabor, in posts to Twitter and Instagram, of rape and domestic violence against his former girlfriend and Vaughan-Gabor's best friend, Ellie Danisch. Vaughan-Gabor posted photos of the alleged injuries, as well as captions which further detailed the allegations and Danisch's plans to move forward with pressing charges. Pitchfork reports that Giles was arrested on October 8 for misdemeanor domestic battery causing bodily harm. 
Noname tweeted a response early Monday, stating that she will be replacing the artwork for her sophomore album. "I do not and will not support abusers," she said, "And I will always stand up for victims and believe their stories. My heart goes out to Ellie, her family, and all survivors of abuse."