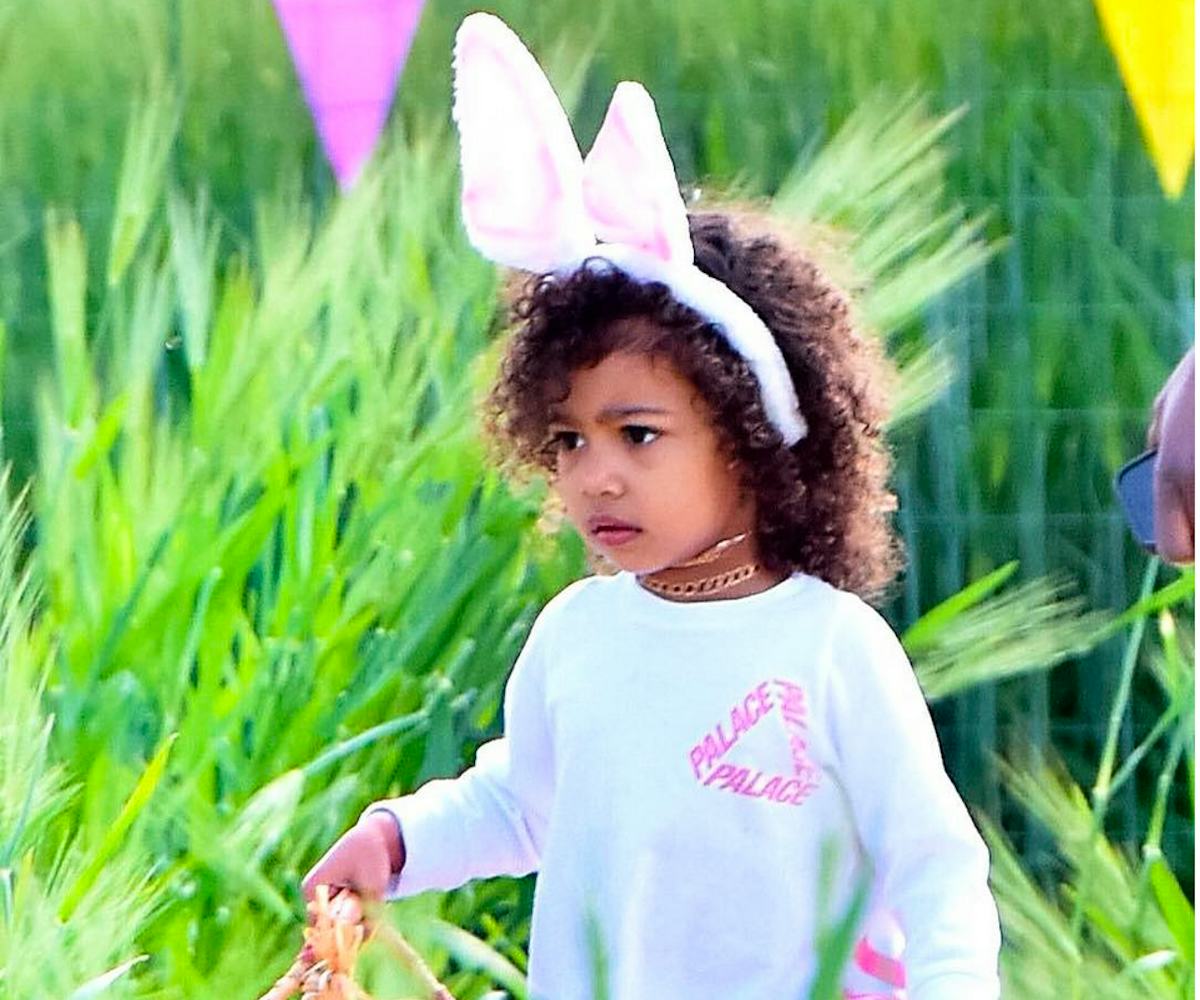 Photo via @kimkcentral/Instagram
North West Goes On An Adorable (And Unamusing) Easter Egg Hunt
Bunny ears, pink mini horses, and more
Ah, the Easter egg hunt—a classic holiday activity that brings back fond childhood memories. Walking around a field looking for colorful plastic eggs full of candy? That's basically any kid's dream. However, not for the youngest ladies of the Kardashian clan, North West and Penelope Disick. The girls, while stylishly dressed for the occasion in matching bunny ears, were clearly just not amused.
Kim K took North and Penelope to L.A.'s Underwood Farms to get a head start on Easter festivities, which included an Easter egg hunt, a ride on Marshmallow and Tinkerbelle, the mini horses (with dyed pink manes, no less), and even some quality time with the Easter bunny himself. However, this was unimpressive for North and Penelope, who gave him the side-eye.
While we're sure any kid would be super amped on candy and pony rides, the Kardashian kids are clearly just over it. I mean, when you have a closet full of toys like North, I'm sure a boring old Easter bunny just really isn't that exciting. 
At least, they had time for some cute photo ops.