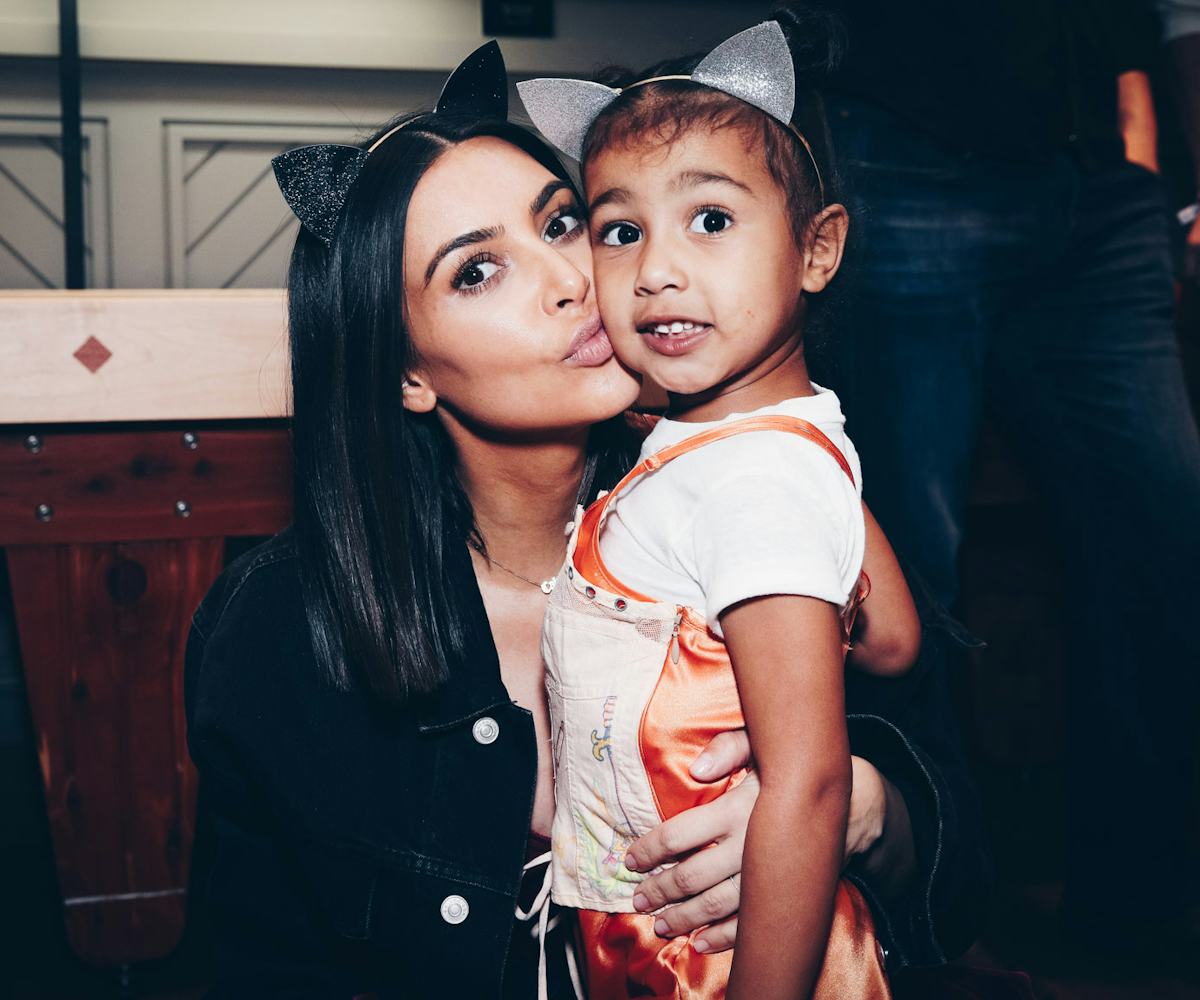 Photo by Rich Fury/Forum Photos via Getty Images
North West Has Had Enough Of The Paparazzi
North West, the daughter of Kanye West and Kim Kardashian, recently defended herself against the paparazzi, much like her dad has done in the past, only instead of grabbing their cameras, she wielded a pink ice cream bar.
While leaving the Museum of Ice Cream with her mom, North loudly yells at the paps in a video posted to Twitter. "No pictures!" she repeats until Kim helps her into the back seat of their car.
While at first glance this might look like the most adorable attack on paparazzi we've ever seen, it's actually quite sad to see North so distressed, and even worse when you think about how this poor kid has to wade through a sea of aggressive men with cameras everywhere she goes. She's a three-year-old girl who wanted to enjoy her ice cream in peace. This also isn't the first time North's expressed that she doesn't want to have her picture taken. 
It's moments like these that instigated a paparazzi bill in California that fines paparazzo for photographing celebrities' children, considering it a form of harassment, since they cannot consent to this violation of privacy, unlike their famous parents. 
So while some people have argued on Twitter that Kim and her family welcome this kind of attention, that doesn't apply to a young girl who didn't choose to be followed 24/7 by cameras. 
Moving forward the paparazzi should listen to North: No. Pictures.