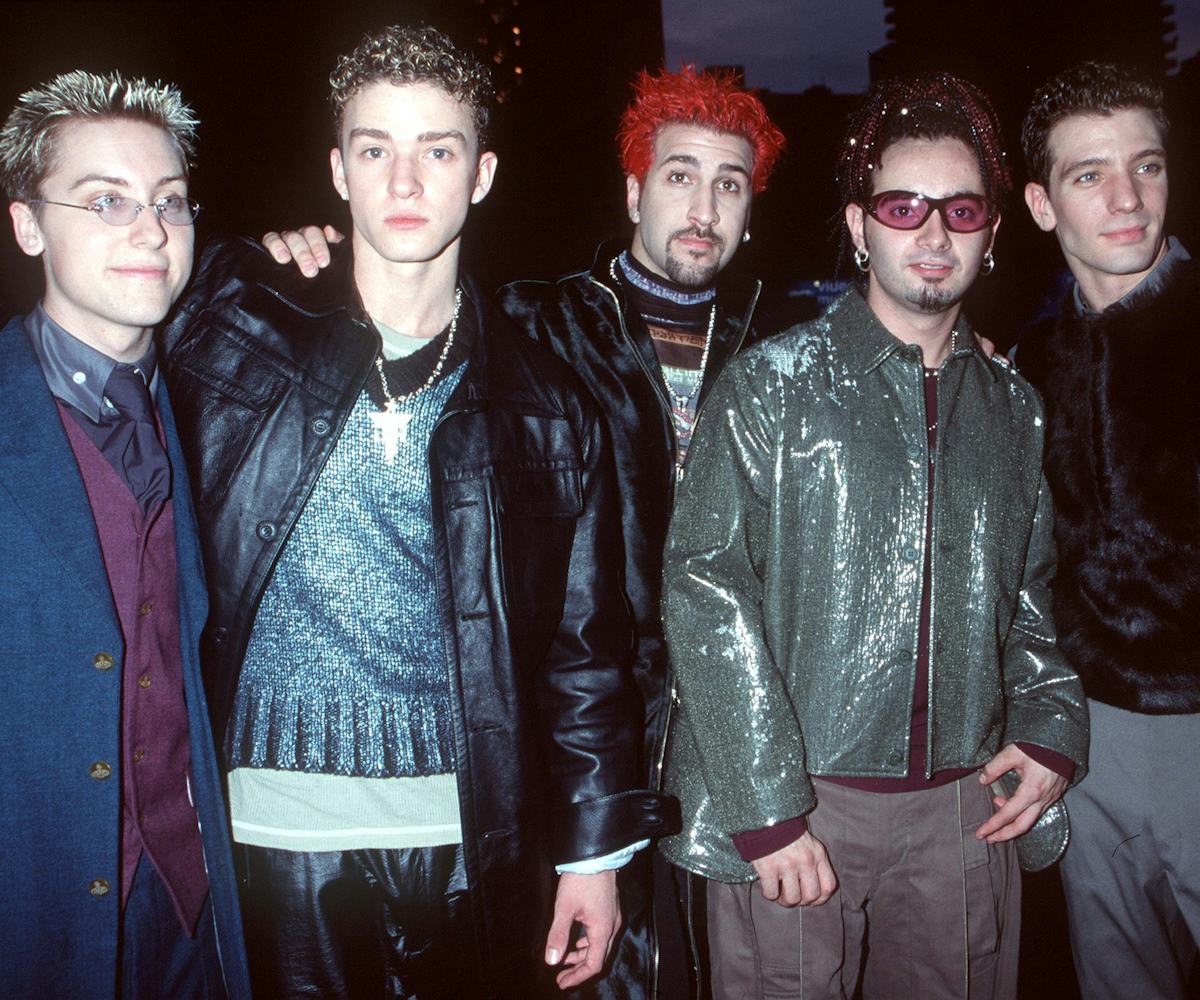 Photo by Brenda Chase/Getty Images
An Official *NSYNC Reunion Is In The Works
During this difficult time that we're living in, we constantly find ourselves reflecting on the good old days when it didn't seem like the end of the world was near. For many of us, the '90s were the era to be young and alive. The entertainment industry was thriving as it popped out the most iconic stars for us to become completely obsessed with.
*NSYNC was one of the few groups that managed to matriculate a consistent following over the years while also preparing many of its members to lead successful solo careers post-separation. This year marks the 20th anniversary of the boy band's Home For Christmas album, which can only mean one thing: *NSYNC has to do something special to celebrate. In an interview with ET, Lance Bass revealed that, yes, *NSYNC will have a reunion of sorts coming up. 
"We're doing something. I don't know if I can announce it yet," he said. "We're coming out with a really cool vinyl edition of our Christmas album because it's coming up on the 20 years of that album... And then we're going to be getting our star on the Walk of Fame this year at some point."
Hold up a second, *NSYNC didn't already have a star on the Hollywood Walk of Fame? Beyond demanding an explanation, we have to know what took the board so long? The Backstreet Boys already got their star back in 2013, and Britney Spears earned hers forever ago in 2003.
Bass hinted that *NSYNC will most likely regroup closer to the holidays, so we have a long way to go, but the wait will definitely be worth it. (Not that we're in a rush to re-experience winter since we're currently in the thick of it.) 
"We're five guys, so for us to make a decision about anything is really hard, so we just need to do it," he adds. "It'll be fun to see everybody again."
It's officially comeback season, baby! Until then, warm your heart with this hilarious throwback: