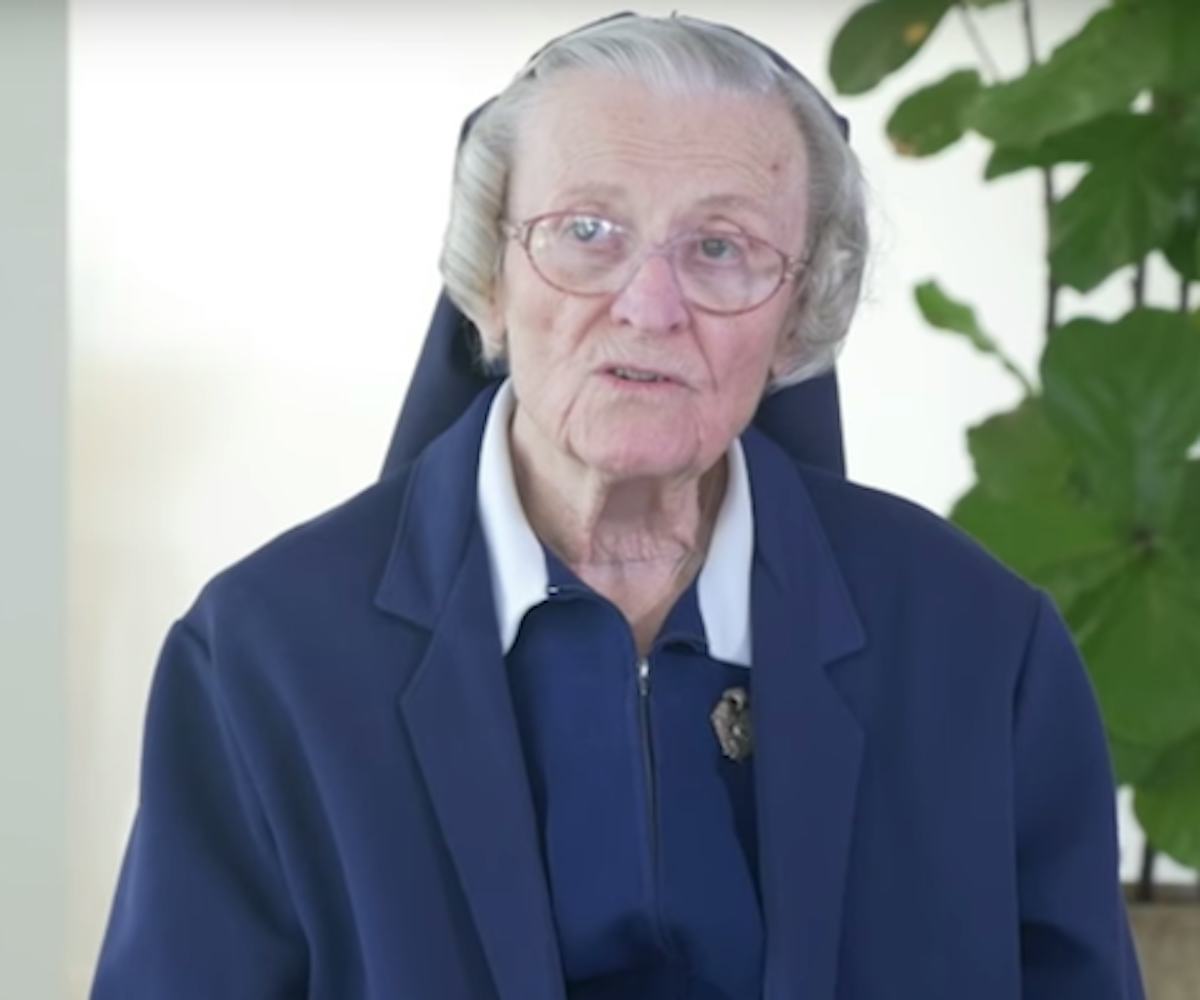 Photo via Youtube
A Nun Involved In Lawsuit Against Katy Perry Died During Court Hearing
Following a largely dragged-out battle over a convent
One of the nuns who had been battling Katy Perry over the purchase of a former convent has reportedly died in court during the lawsuit hearing.
Sister Catherine Rose Holzman was the 89-year-old member of Sisters of the Immaculate Heart of Mary, a small group of nuns who were against the singer purchasing their old convent to be used as her private residence. Their reasoning? Well, to begin with, they weren't fans of Perry and have spoken out against the content of her music videos in the past. They also once stated that "in selling to Katy Perry, we feel we are being forced to violate our canonical vows to the Catholic Church."
Initially, Holzman and the other remaining nun were looking to sell it to restaurateur Dana Hollister, who intended to redevelop the property into a boutique hotel. However, the convent had been repossessed by the Archdiocese of Los Angeles, who sold it to Perry instead. This turned into a largely dragged-out legal battle, which Perry eventually won in 2017. However, the two nuns appealed the ruling, which is what led them to go to court late last week.
According to The Guardian, Holzman told KTTV upon entering the courthouse the day of her death, "To Katy Perry, please stop. It's not doing anyone any good except hurting a lot of people."
To learn more about the lawsuit, check out the video, below.