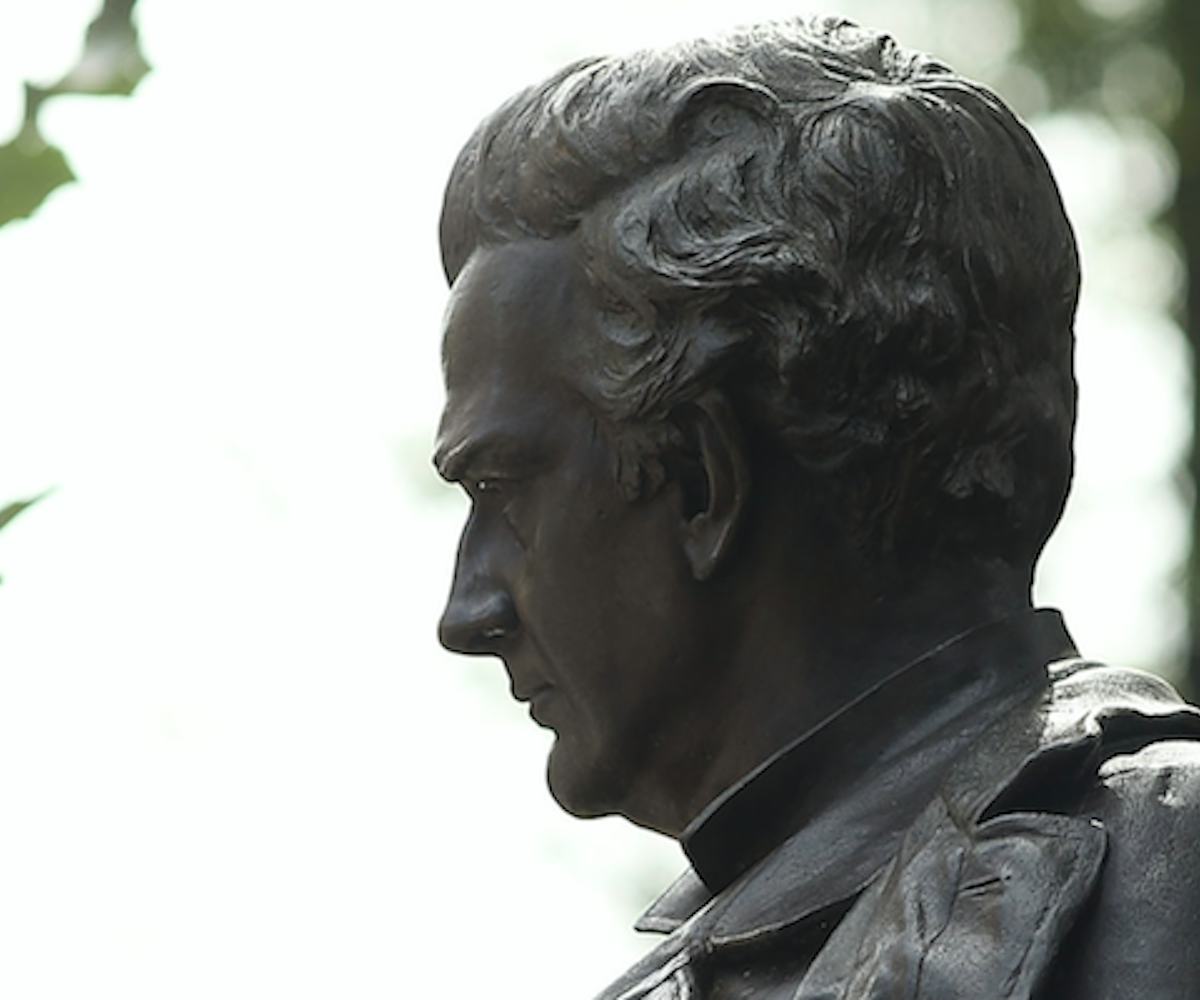 photo by Spencer Platt / getty images
NYC Is Moving A Statue Of Physician Who Experimented On Enslaved Women
The New York City Department of Parks & Recreation is now removing a statue of J. Marion Sims, a 19th-century physician, from Central Park. CBS reports that the decision was made by Mayor Bill de Blasio and the city's Monument Commission. Sims, who was regarded as the "the father of gynecology," controversially performed experiments on enslaved black women without their consent or anesthesia. The statue will now be moved to Green-Wood Cemetery in Brooklyn, where he is buried. The monument has been at Central Park for 84 years.
"While some may have thought Dr. J Marion Sims was a pioneer, we know that his work was highly unethical and deeply racist. A monument to recognize a serial torturer of enslaved black women has no place in our city & today action is being taken to finally remove it," said NYC public advocate Letitia James in a statement on Twitter.
However, some people had an issue with the city's refusal to destroy it. "The relocation of the Sims monument to Green-Wood Cemetery in Brooklyn by the City of New York denotes that this physical representation of anti-black violence will still stand and maintain its presence in the heart of yet another community of color," said activist Amrit Trewn at a meeting at City Hall, according to The New York Times.
Jezebel reports that the city says that "it wants to remember darker moments in history, if not elevate them," as the reason for not destroying the statue.
While the removal of the statue is certainly a step in the right direction, many critiqued the city for not removing other controversial statues, including the Christopher Columbus statue in Columbus Square, which was almost considered for removal last year. CBS notes that de Blasio ultimately decided that the statue in Columbus Circle will stay with historical markings placed in the circle to "explain what detractors say was his insensitivity to Native Americans."