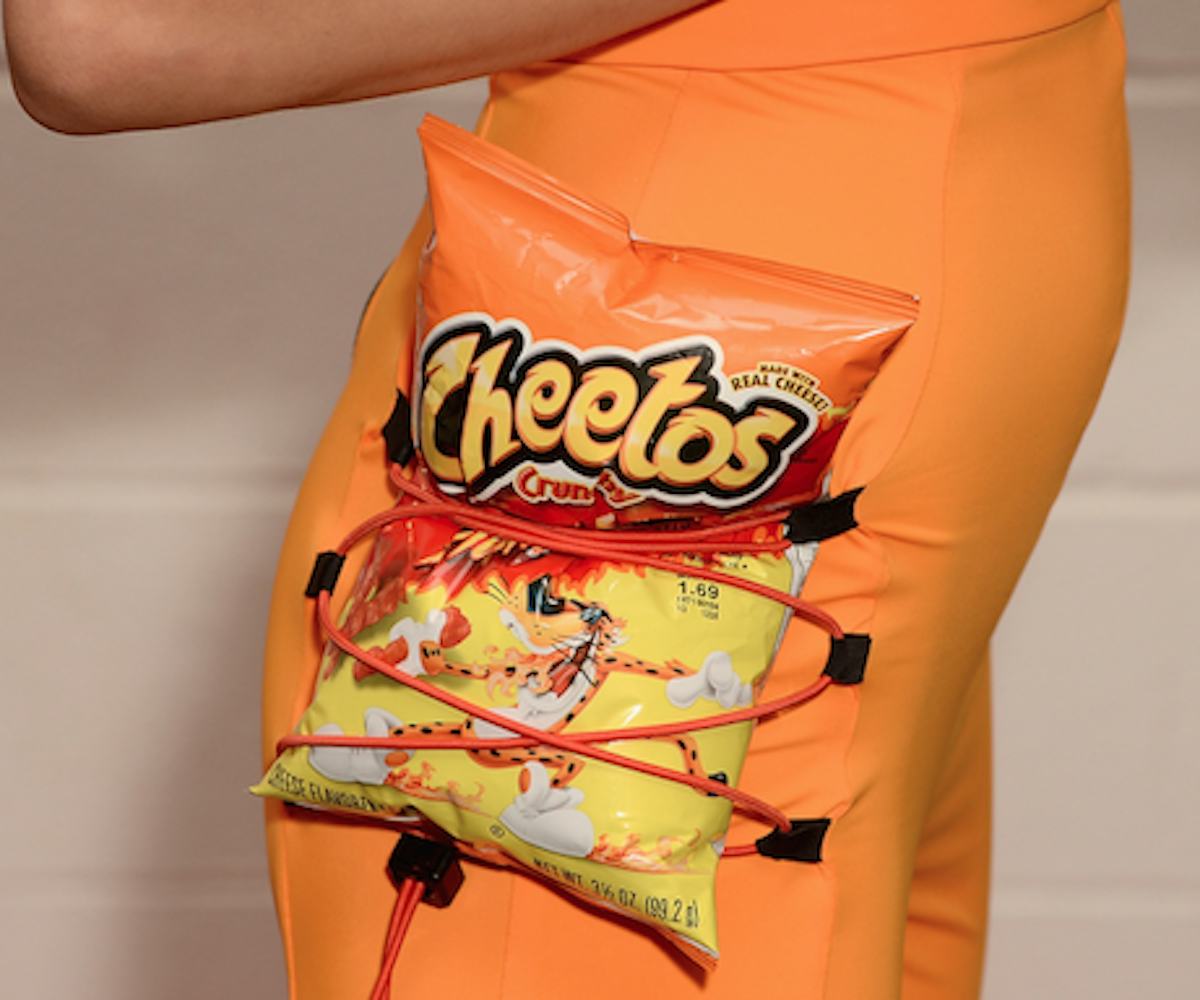 Photo by Andrew Toth/Getty Images
This Season's Hottest Fashion Accessory Is Junk Food
Chromat models snacked on Cheetos on the catwalk
Chromat's show last night was, in summary, one huge energy-filled pool party. It not only featured all the things we love, like bold swimsuits, pool noodles, and a diverse cast of models, it also included what many predict will be the hottest accessory of season—junk food. 
The new fall 2018 collection, aptly dubbed Wavvy, saw models in an array of form-fitting dresses, swimwear, and jumpsuits, accented by sunglasses by A-Morir designer Kerin Rose Gold, who also walked in the show. Models were also adorned in colorful bungee cords, which were used to attach pool noodles and small bags of Cheetos, while energy drinks were seen poking out of some of the ensembles. Overall, it was a runway experience that didn't shy away from being playful, and we are definitely here for it. 
Photo by Noam Galai / Getty Images
In the past, other designers, including Alexander Wang and Moschino, have used junk food as a source of after-party fuel or inspiration for a collection in the past. But Chromat's show was rare in that it featured some models snacking while heading down the catwalk. 
So, if you've got a snack pack tucked away somewhere this season, it might be time to break it out and live your best life. You deserve it.