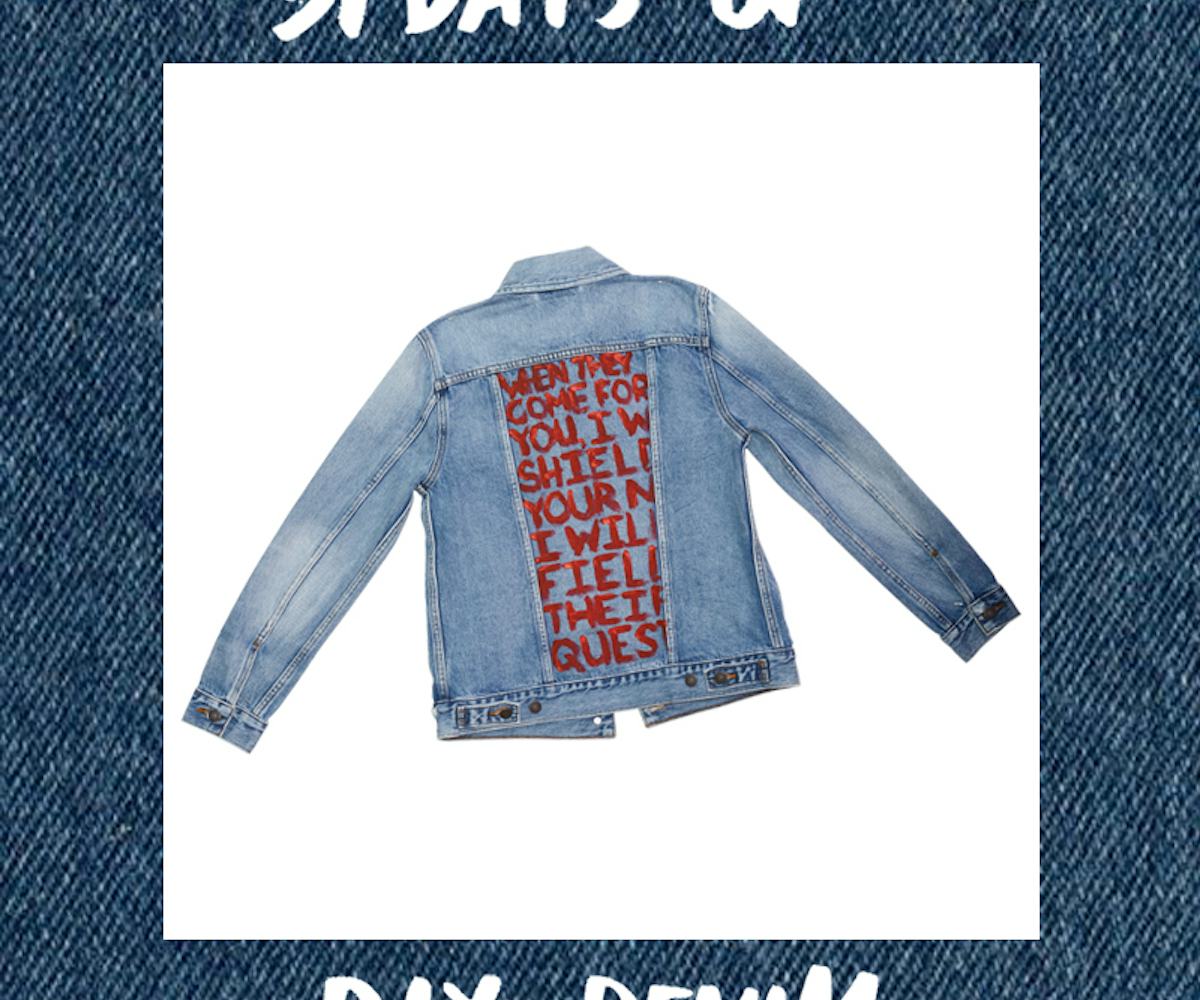 Photographed by Ricky Michiels
31 Days of DIY Denim: Day 21, Painted Jacket
Check out today's DIY denim project
NYLON staffers created unique, DIY projects using denim in honor of our annual Denim Issue. Check back here every day of August to see a new project.
What you'll need:
Jacket
Tape
Ruler
Pencil
Medium-sized paint brush
Paint
Directions:
Step 1: Tape off the edges of the back panel of your jacket to prevent the paint from getting on any other sections.
Step 2: Using a ruler and a pencil, lightly draw guidelines roughly 2 inches apart, to ensure that your writing will be straight.
Step 3: Choose a phrase to write on your jacket, and choose it wisely. (You can never go wrong with Chance the Rapper lyrics, by the way.)  
Step 4: Freehand draw the lyrics along the lines using a medium-sized paint brush. No need for perfection here, so words can be cut off, and the edges of the letters can be rough.
Step 5: Let the paint dry for about 10 minutes, then apply a second coat.
Step 6: Let the paint completely dry overnight, then wear your jacket around town and make everyone jealous.