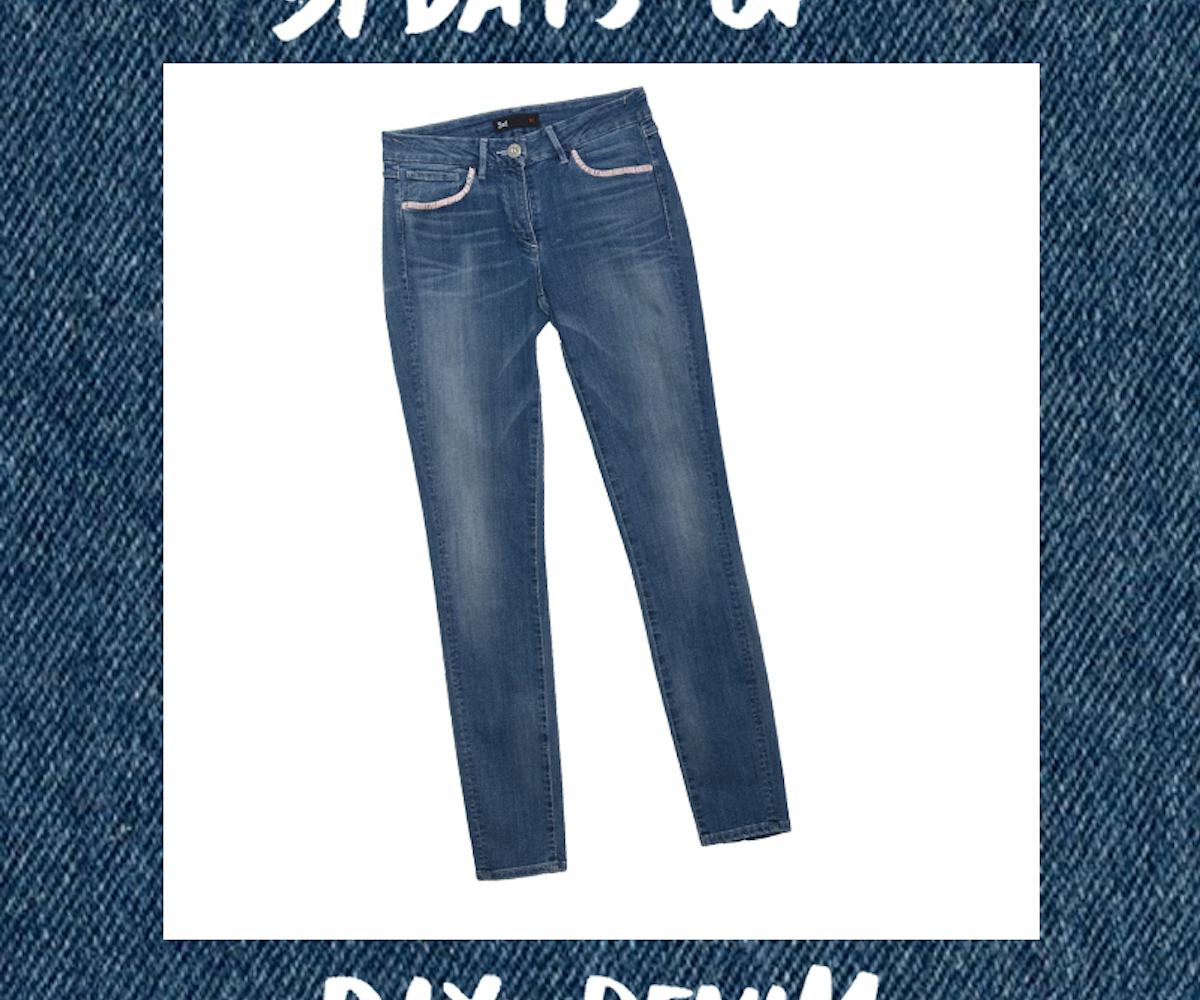 Photographed by Ricky Michiels
31 Days of DIY Denim: Day 28, Pocket Lining Sewing
Check out today's DIY denim project
NYLON staffers created unique, DIY projects using denim in honor of our annual Denim Issue. Check back here every day of August to see a new project.
What you'll need:
Embroidery floss in whichever color you want
Needle
Pair of jeans
Scissors
Directions:
Step 1: Cut a long length of the embroidery thread.
Step 2: Thread it through the needle.
Step 3: Stitch around the top of each of your pockets in your jeans.
Step 4: Rock the jeans!