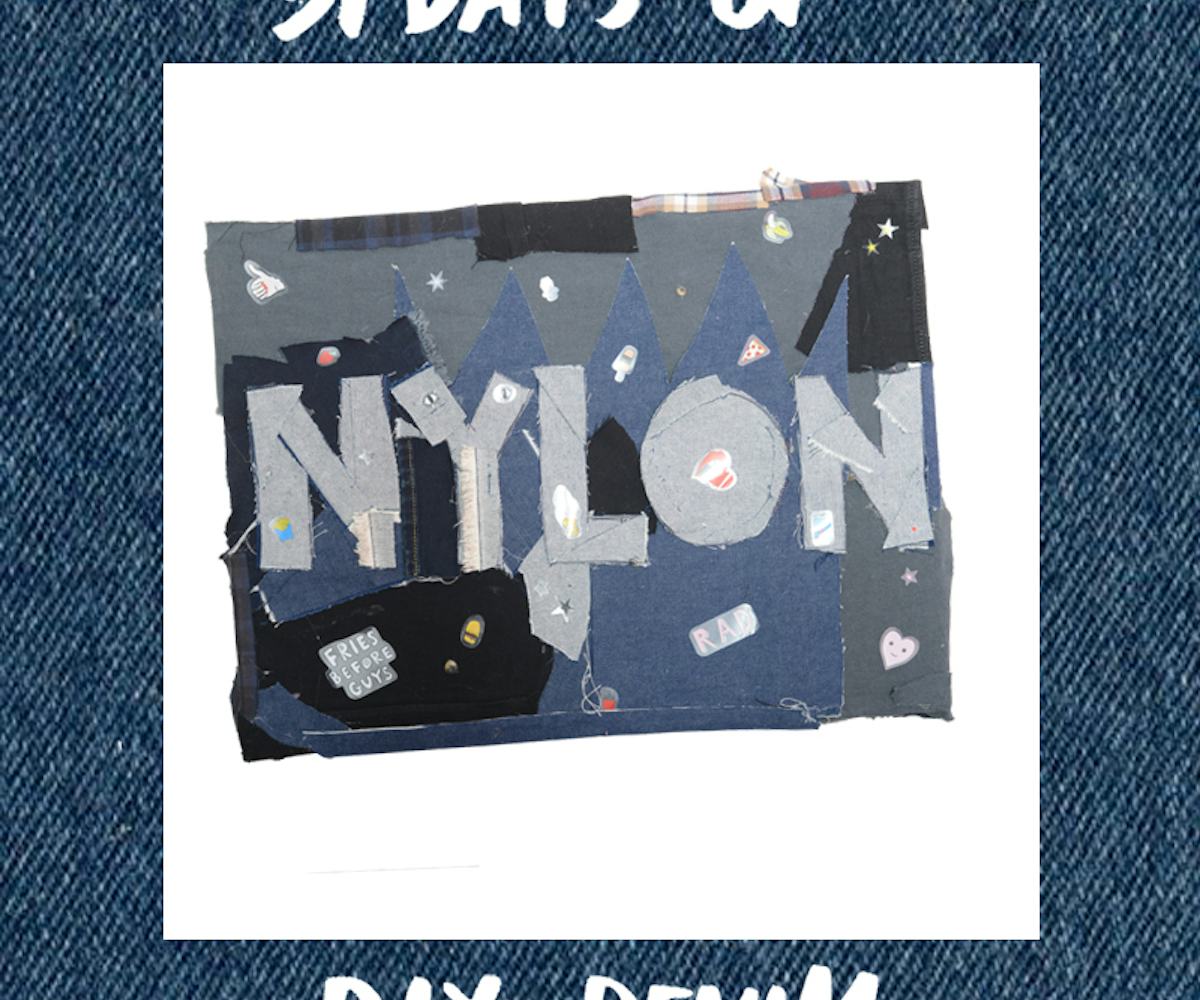 Photographed by Ricky Michiels
31 Days of DIY Denim: Day 6, NYLON Denim Art
Check out today's DIY denim project
NYLON staffers created unique, DIY projects using denim in honor of our annual Denim Issue. Check back here every day of August to see a new project. 
What you'll need:
Scraps of denim
A canvas
Glue gun
Scissors
Pencil
Any additional decorations you want 
Directions:
Step 1: Trace NYLON onto canvas in pencil.
Step 2: Cut out denim scraps.
Step 3: Place darker scraps on background.
Step 4: Place lighter/reverse side of scraps within the penciled NYLON outline.
Step 5: You're done!