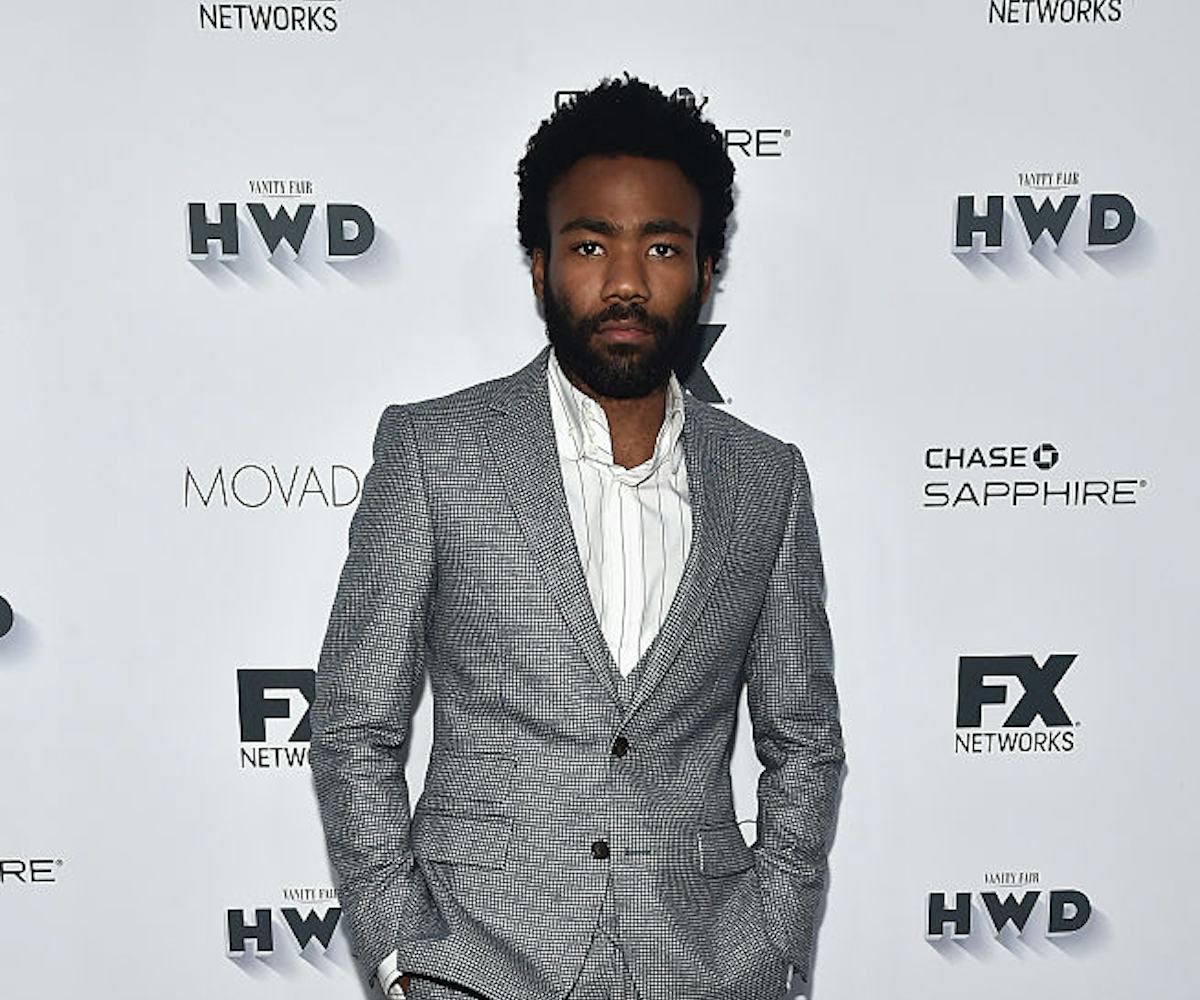 Photo by Alberto E. Rodriguez/ Getty Images
8@8: Your Morning Scoop
Childish Gambino might have some good news
Today is...
Election Day!
News of the Day:
+ Childish Gambino is back, baby! With Atlanta wrapping up comes a big announcement for Donald Glover—and it doesn't include the fact that he has a kid. His Childish Gambino project is probably, hopefully, releasing a new album called Awaken, My Love!, and it's probably, hopefully, coming soon. Like, next month soon. 
+ Women are placing "I voted" stickers all over Susan B. Anthony's grave in honor of her fight for women's right to vote and today's landmark election. So many so that the cemetery where she's buried will be open until the polls close. We're confident your efforts will not have been in vain, Susan. 
+ We thought it would never happen, but Destiny's Child has reunited again. Not for music, unfortunately, but they did a damn good mannequin challenge. Check out their skills below. 
+ Doctor Strange is the latest in a long string of movies to be completely whitewashed, and Asian actors are rightfully unhappy. 
+ St. Beauty have released a new single entitled "Borders," and it's a road trip lover's dream. Drift away with it below. You can also check it out on this past Sunday's episode of HBO's Insecure.
Deal of the Day:
Ray-Ban has launched a limited-edition run of Street-Neat Wayfarers. Ranging from $170-220 and inspired by the 1980s, these color-blocked sunglasses are sure to help you keep your cool when it's freezing out. 
Advice of the Day:
"I'm the fantasy. You're reality." —Princess Nokia
GIF of the Day: