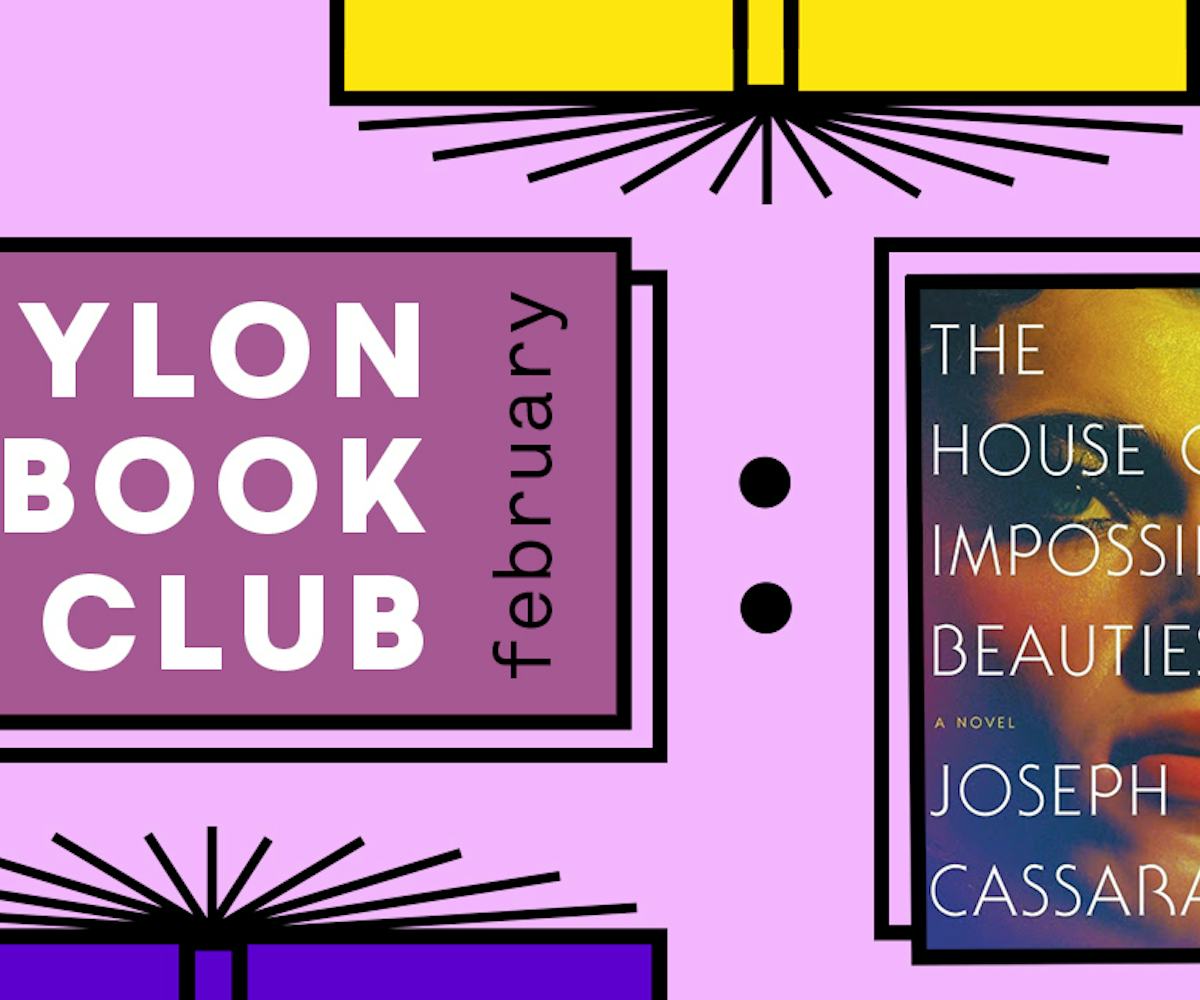 NYLON's February Book Club Selection Is Here!
It's Joseph Cassara's 'The House of Impossible Beauties'
We're back with another NYLON Book Club, the first of 2018! This month, our selection is Joseph Cassara's The House of Impossible Beauties, and we hope you'll join us on February 20, at 11:30am, when we sit down with Joseph to talk about his debut novel on Facebook Live. 
Want to know more about this pick? I recently described it here: 
This fierce, devastating, wildly gorgeous debut takes place in New York City's 1980s and '90s Harlem ball scene, a place where gay and transgender kids and adults could go to express themselves as themselves. It was a world full of glamour and glitter—and not a little grittiness—where tackiness and beauty took on totally new heights. It was also a place where addiction and violence were a normal part of life, and AIDS was just beginning to make its horrific presence felt. Cassara takes readers there with enviable skill; it's impossible not to feel utterly transported, to feel the hum of the music in your cells, to vibrate with the energy of the time and place, with all its attendant exhilarating highs and devastating lows. 
Do you now get why we're so excited that Joseph will be joining us at the NYLON offices? We thought so. We'd also love for you to join in the conversation, by tuning in and asking any questions you have along the way. And, in order to help you get started, we'll be giving away 10 copies of The House of Impossible Beauties to randomly selected commenters on the Facebook invite, below.
If you don't win a book, though, you can also purchase it here. Happy reading, and see you on the 20th!