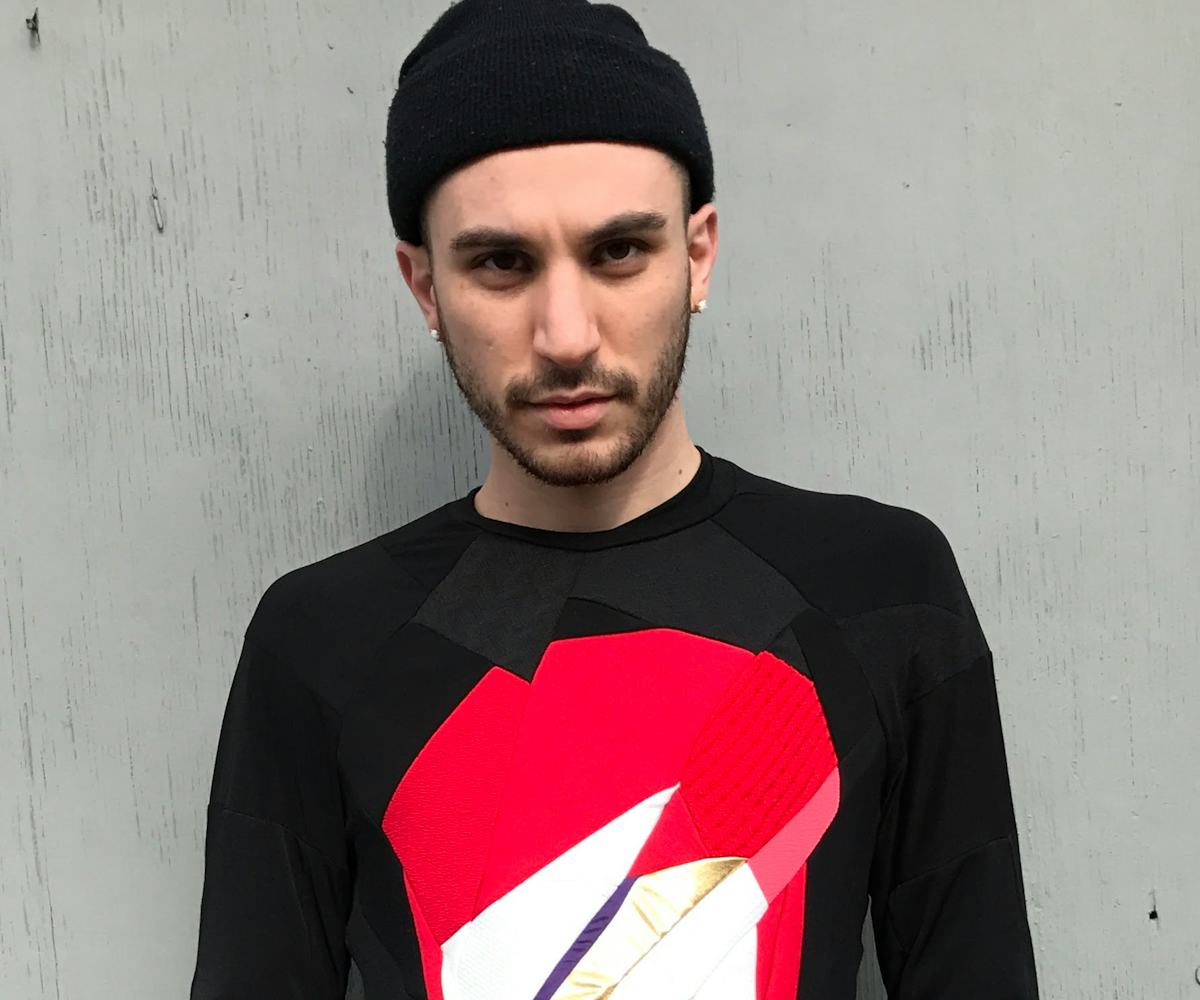 Designer Daniel Silverstein Creates Magic Using Fabric Scraps
Get to know the Brooklyn-based designer
The following feature appears in the April 2017 issue of NYLON.
"One man's trash is another man's treasure" perfectly describes Daniel Silverstein's artistic process. The 28-year-old designer behind the line Zero Waste Daniel doesn't sacrifice sustainability for design, but instead finds a way to make both work together harmoniously. 
"My line evolves weekly, not seasonally," Silverstein explains. "We do weekly limited-edition styles in addition to our core basics. So the collection evolves with pop culture, holidays, politics, and my mood." 
Everything is handmade at the designer's Brooklyn studio and each piece saves about a pound of fabric scraps from going to landfills. Get to know all about Silverstein, from his clever material sourcing to his favorite movie.
Astrological sign
Aquarius
Design philosophy
Designers are problem solvers. Use your skills and eye to make change and make it look good. Waste nothing, don't pollute. Be the change you want to see. 
Muses
Halston and Liza [Minnelli]. I think I was born with disco fever. 
Material of choice
Trash. I make everything from cutting-room scraps from local factories. I use what designers deem "too small" or "worthless." Small pieces and weird shapes don't scare me—it's not waste unless we waste it.
Fun fact
I do celebrity impersonations and have a sick memory. Get a couple cocktails in me and it's an amateur stand-up gig—Cher, Chris Rock, or whatever movie I just watched.
Dream travel destination
I have got to get to the pyramids.
Musical metaphor
Radiohead's "Creep." I slay that shit at karaoke. 
Current design inspiration
Right now we are deep into unisex basics. American Apparel is closed, Marc by Marc Jacobs is gone—I'm just trying to feed the children, you know?
Personal wardrobe staple
Obviously I wear ZWD on the daily, and I can't live without my Brave Gentlemen vegan boots.
Favorite spots in New York
Freemans and Joe's Pub 
Last novel you loved
Gone Girl—it's a page-turner for sure!
Favorite film of all time
Don't do this to me. Just one? Okay, fine...Xanadu. 
Daily soundtrack
Ariana and the Rose, Of Montreal, and my seven-hour disco playlist 
Drink order
Before 5pm: black Americano. After 5pm: Maker's Manhattan on the rocks (in my reusable mason jar, no straw please!).
Standby snack
Avocado toast and sour candy (not together)
See some of our favorite pieces by the designer below: