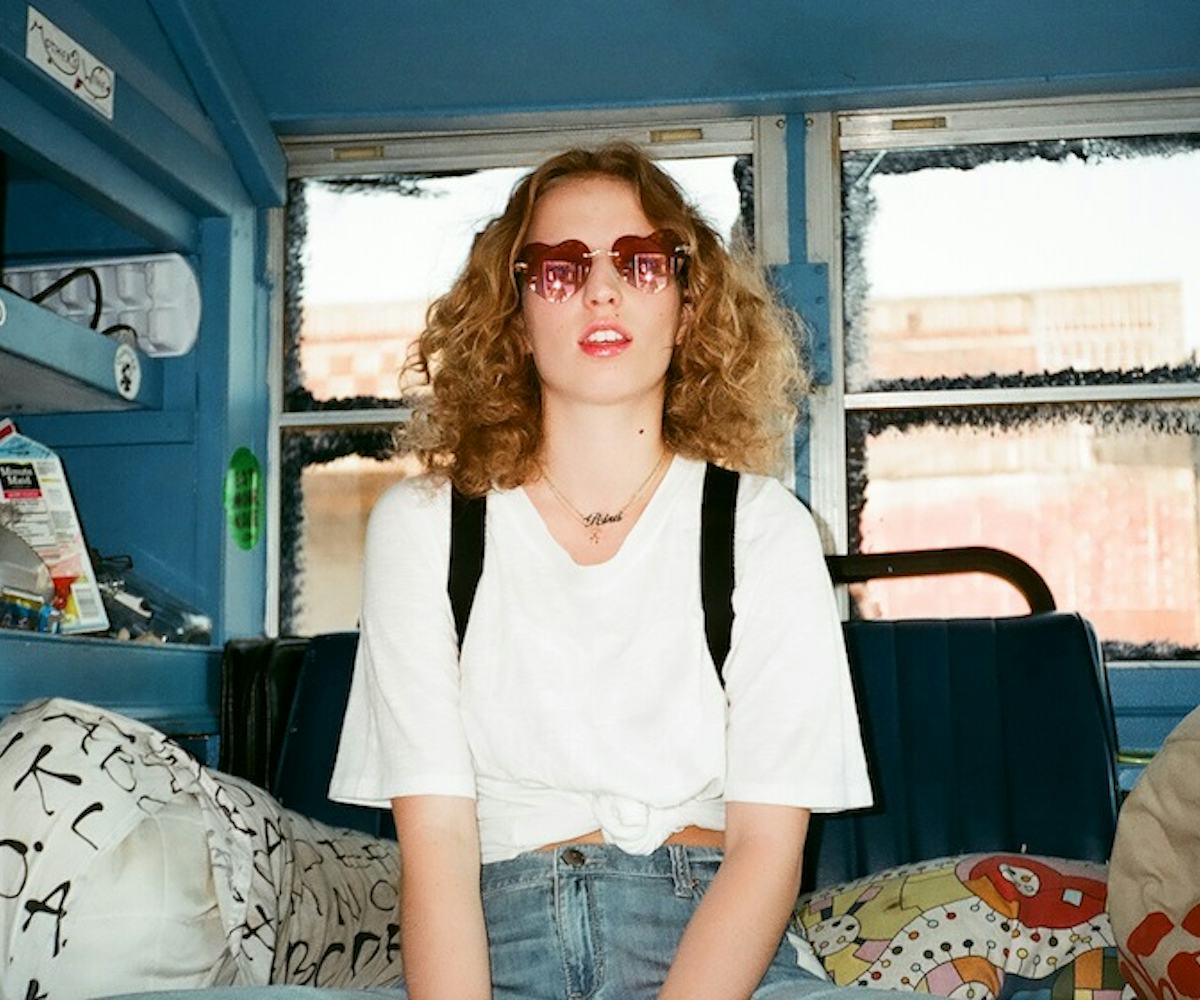 all photos by carlos santolalla
nylon x dkny jeans: a day with petra collins
From shooting for some of our favorite mags (Rookie, Purple, Vice), to collaborating with Richard Kern and Ryan McGinley, to constantly blowing up our Instagram with her dreamy portraits, it's basically impossible not to love Petra Collins. The fact that she did this all before she could even legally drink (in America-- not sure what the age is in her native Canada) makes the whole thing just kind of, well, unfair.
For the tenth edition of our NYLON x DKNY Jeans series, we hung out with the photographer for a day. And in true Collins fashion, we headed to Brooklyn, touring Capricious 88 (the gallery that housed her epic solo show this spring) and afterward, hanging out on a rooftop with some of her best friends. While the experience might seem like something straight of our her blissful images, this is just a day in the life, Collins-style. 
You can see her in action when the video drops on Thursday. But for now, check out the behind-the-scenes photos shot by Carlos Santolalla in the gallery. Santolalla, who appears in the DKNY Fall '14 ad campaign, also runs Raatcity, and happens to be a good friend of Collins', too. So stay tuned, because there's major coolness to come...