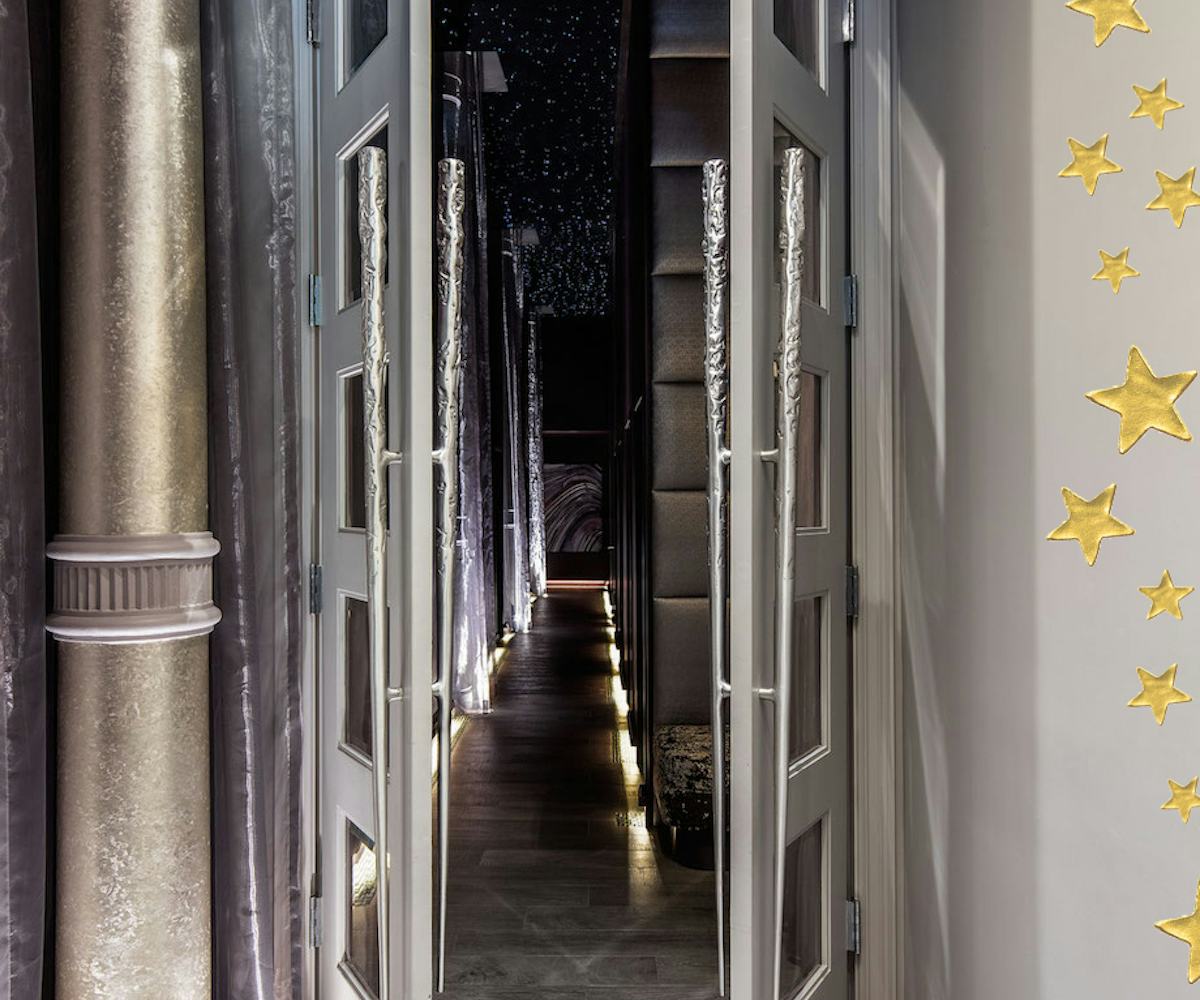 Photos courtesy of Haven Spa.
The NYLON Girl's Guide To A Spa Day
When push comes to shove, we are all in need of a day that lets us totally unwind—bring on the cucumbers and mani-pedis, ladies! While pampering yourself at home has its perks, sometimes a girl just needs to think, "treat yo self!" and be on her way to the spa. For a New Yorker, what better place to go than to Haven Spa?
This ultimate beauty retreat is located in the trendy SoHo area of Manhattan and offers a variety of treatments, from body therapies to hair removal to hair care. You can get a blow-out and a massage? Say it ain't so!
The Haven Spa was opened in 1988 by "spa-preneurs" Gabrielle Ophals and Audra Senkus. They wanted to create a beauty retreat that provided an atmosphere both relaxing and indulgent, and in the process, created a place where clients would have the ability to withdraw from their everyday stresses. Gabrielle and Audra made an empire for themselves, counting New York City athletes, CEOs, and celebrities as clients. A brand new location just opened on 250 Mercer St., and I was fortunate enough to pay them a visit.
From its comfy couches to the ambient velvet and brick wall surroundings, I immediately fell in love with the aesthetic of the place. Upon entering the lounge area where I would be waiting for the masseuse to meet me, I was surrounded by a calm atmosphere, where the lights on the ceiling mimicked what one would see in a night sky. I was in pure bliss to say the least, as I sipped my water and sunk into the coziness of the couch beneath me. 
I felt the tension of my week melt away when I tried out one of the spa's new treatments called, wait for it, The Bitch Massage. That's right, folks. It is literally called The Bitch Massage. It works to address insomnia, stress, and PMS—a girl's worst enemy. By using 13 specific pressure points, stretches, and oil aromas, any pain or stress that existed prior to this completely went away. I felt like a new woman, and I have to say, any remaining "bitchiness" was massaged right out of me. In addition to this massage, visitors have the option of utilizing the spa's steam room and showers—robe included.
For a really great spa day, make sure to include that blow-out and mani-pedi to embrace the fabulous gal that you are. But who better to say what makes for a solid day of relaxation, than the Haven spa specialists themselves? I had the opportunity to ask the owners a few questions about Haven and what they feel really makes for a great and relaxing NYLON girl's spa experience. 
What made you start up this business? Why did you decide to name it Haven Spa?  
In the '90s the whole concept of "day spa" was very new.  At the time, we owned a small nail and skin care salon and fell in love with the idea of the day spa but we did not have enough space to begin offering all of the body therapies, facials, and massages we wanted to offer. Hence the search for a new location and the birth of the name—we wanted to really create a "haven" for our clients. Even the word is soothing when you say it.
What inspired you to create "The Bitch" massage?  
Well, we've all been there and we saw a real need for a service that focuses on soothing the symptoms that affect us the most. Traditional massage is great and very beneficial, but when you have a treatment that targets specific areas of concern, that treatment becomes more effective and you get better results.   
I like how straightforward you are with the naming of some of these treatments!  
We've always come from a place of authenticity and our goal is for people to take care of themselves. Being clear and honest in our names makes our services more understandable and accessible. Sometimes it takes a name to catch someone​'s attention but if the end result is more women taking care of themselves then that really is the point.
What has been the most popular treatment at Haven Spa?  
In each department, our most popular services are: Facials: Boot Camp Facial. Massage: Swedish, but our targeted massages are catching up quickly and couples massages are also wildly popular. Wax: Brazilian bikini wax with hard wax. Nails: Vinylux manicures and pedicures. Body treatments: Hammam (which is why we brought it back by popular demand). Overall, our facials and massages are tied for our most in-demand services.​
What would your perfect spa day consist of?
Anything that can take my mind off of work and help me chill out would be a perfect spa day​. A lot of body work is great ... body treatments coupled with massage. And a pedicure. That is a must. And lots of lounging around. 
For the cool, young girl who needs a break and escape for the day from work or school, what kind of treatments would you recommend?   
For a quick break, a deep conditioning treatment with a blow-out completely revives your spirits and makes you see the day differently. If someone has a little more time, ​a half-hour massage and a pedicure can also completely change your day
Would you say it's important for girls to treat themselves to a spa day?  
Taking care of yourself changes the way you present yourself to the world. It gives you confidence, it reduces your stress so that you are better able to handle what life throws at you, and it just makes you feel pretty. It feels good to feel pretty.