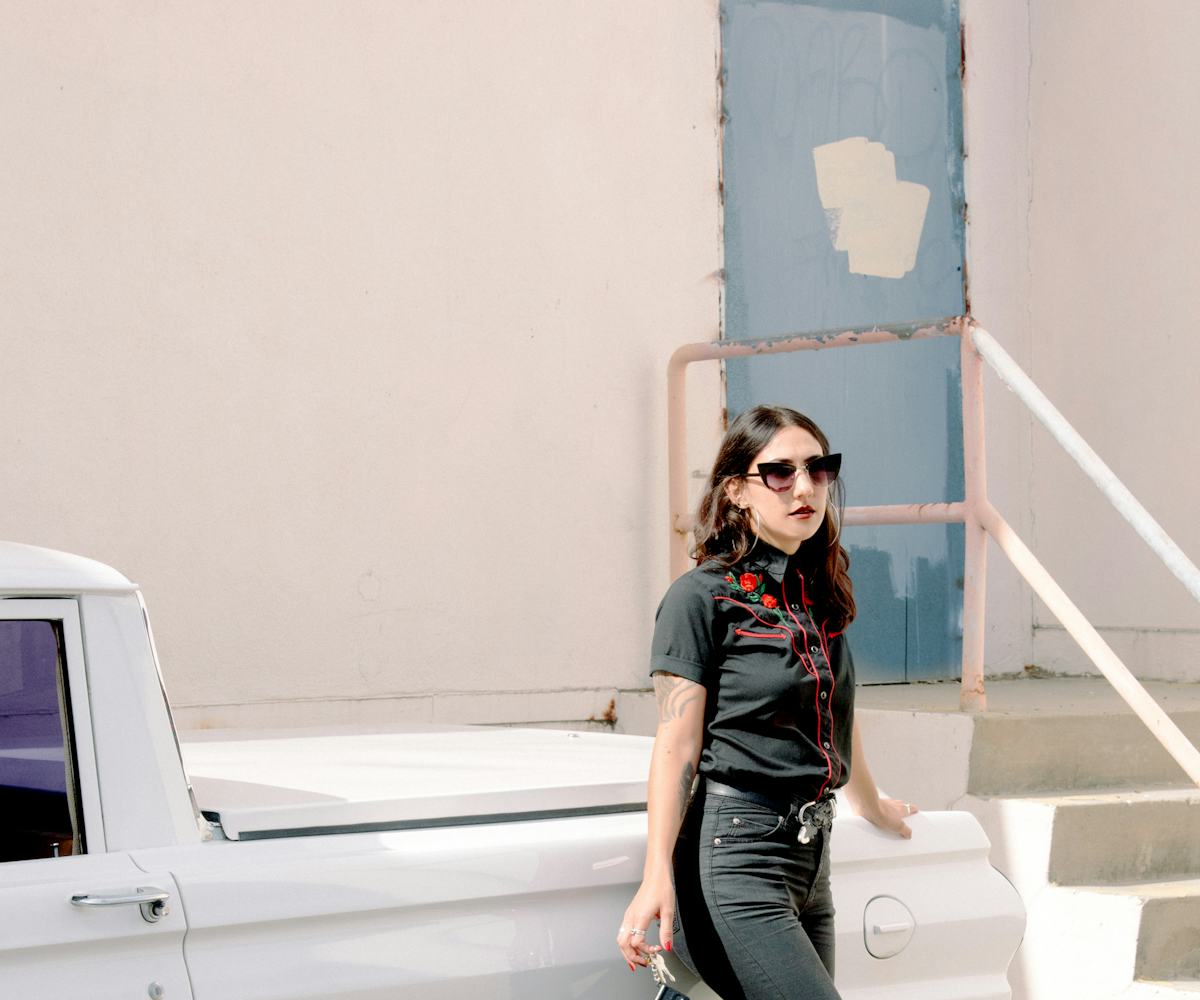 Photographed by Amy Harrity.
Take A Drive With Kylea Borges In Her '64 Ford Ranchero
Wait until you see what she named her car
The following feature appears in the December/January 2017 issue of NYLON.
"I didn't plan any scenic journey," concedes Kylea Borges when I find her and her white '64 Ford Ranchero, Mona, posted up in a parking lot in Oakland, California. We climb in and she starts the engine; it revs with a perfect deep, old-car grumble, and then we're off. 
Borges grew up in San Luis Obispo, and at age 18 moved to the San Francisco area, where she began working in the Haight Ashbury neighborhood's famous vintage stores and studying fashion design. It was during these early days that Borges used her knowledge of textiles and design to transition into self-taught fine arts, meticulously crafting the intricate collages and mixed-media pieces for which she has become known (and which have won her collabs with companies like RVCA). 
Click through the gallery to read the rest of this feature.