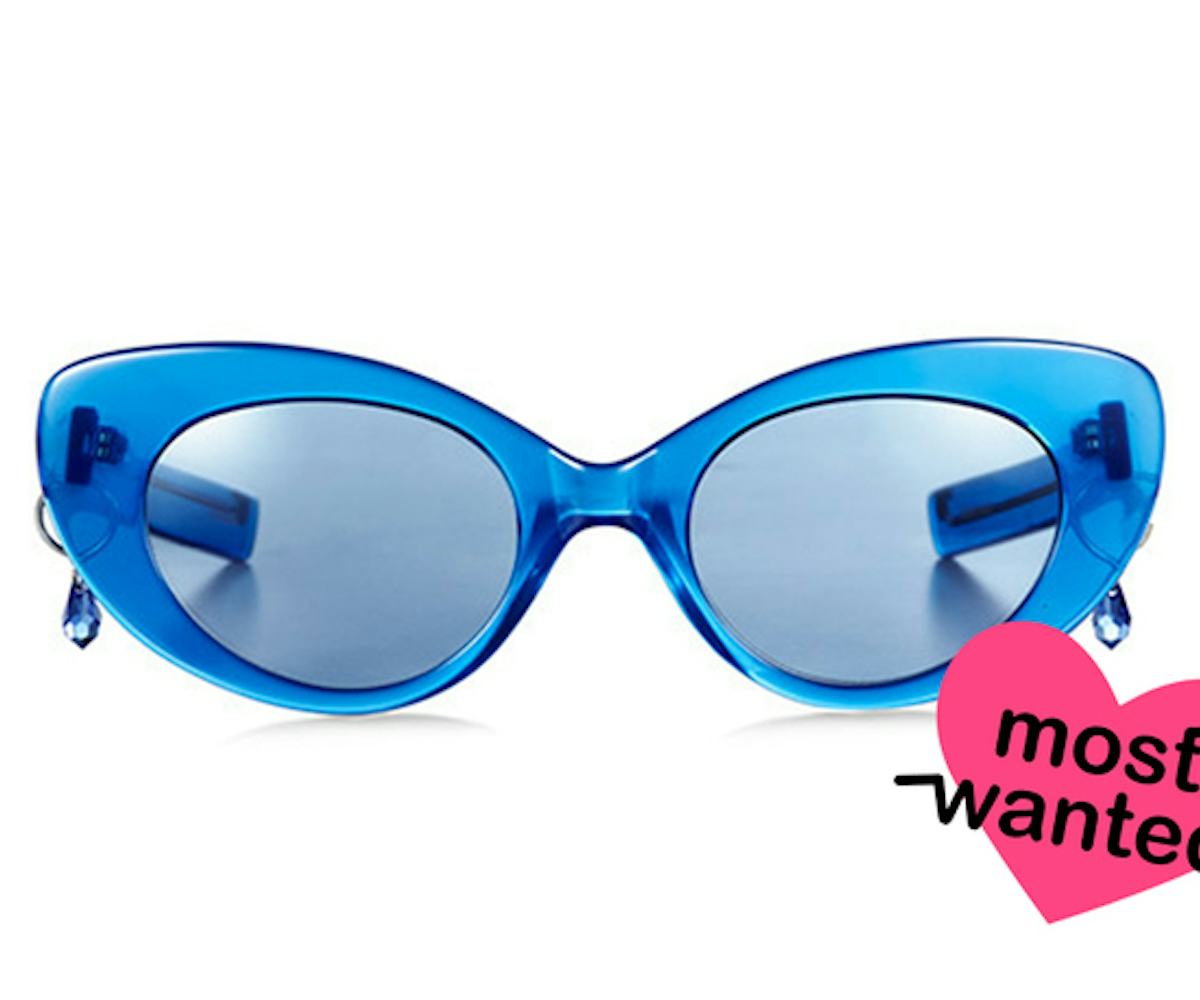 Most Wanted: Gatto Poms x Pared Sunglasses
Meet the shades you didn't know you needed
As we venture into August, we find that we haven't checked all of the boxes on our summer to-do list. So we're determined to make this month matter, with more weekend getaways, more adventures, and more additions to our accessories arsenal.
You may already be aware of our obsession with colored lenses, and even we didn't think it could get more intense than it already is. But when we saw these Gatto Poms x Pared Blue Frames, we knew we were in trouble.
If you don't like wearing jewelry to the beach, these are perfect for you. The dangling gems from both sides of the frame give these sunnies a luxurious detail that looks like they could mimic earrings. 
Additionally, they happen to be our favorite silhouette of the moment—a thick-framed almost cat-eye.
Once you hit the beach in these, you'll be wondering how you ever lived without them.
Gatto Poms x Pared Blue Frames, $300, available at Poms.