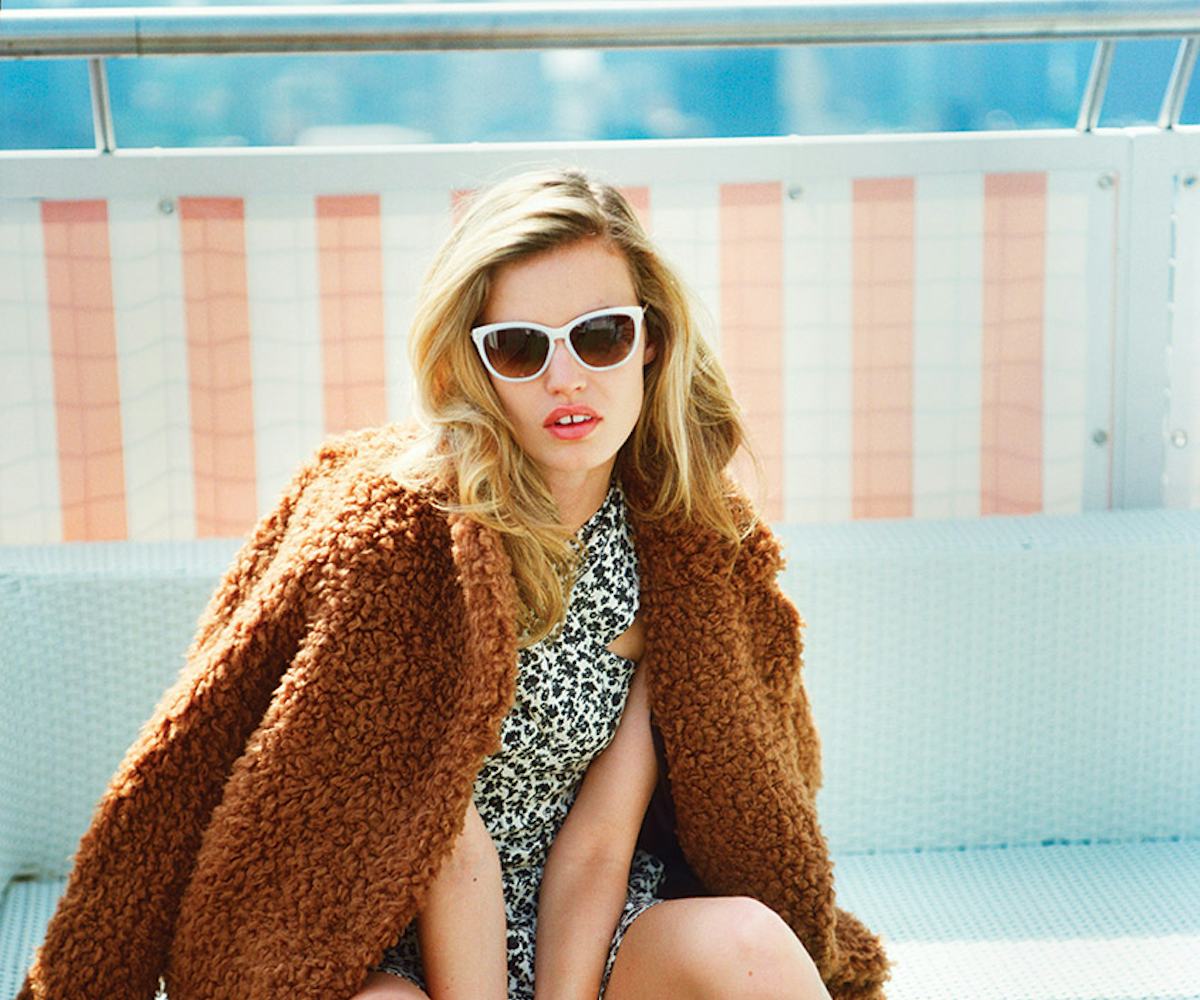 all photos by sam nixon
georgia may jagger texts her mom, too
+ more exclusive quotes from the girl we heart.
"My mom texts me all the time, but then when I text her back she never responds!"
With an awesome name, an awesome look, and an awesome family, it should come at no surprise that we chose rock'n'roll royal, Georgia May Jagger, as one of our Girls We Heart for NYLON September '14.
And, yes, you can find all of our favorite exclusive quotes from the British model and Sunglass Hut ambassador by scooping up your own copy of our latest issue, on newsstands tomorrow. Luckily, you don't have to wait until then to read some Jagger-isms, because we've got some really good ones right here, right now.
On Beauty:
"I use Tracie Martyn face products. I also love Live Live & Organic in New York's East Village. For makeup, I like Kate Moss' Rimmel lipstick."
On Blogging:
"I've been the store's [Sunglass Hut] global brand ambassador for two years now and a great perk of that is getting to take photographs and share them on the site." (See more from Georgia's Journey here!)
On Believing:
"[I believe in] positivity--my mum always told me to think of the glass as half full."
She dives deeper with the motherly advice, noting, "My mom has always told me not to take myself too seriously and to remember that it's all about fun, because she's from a totally different era of modeling. Back then it was much more about glamour and girls being themselves." And that's not all about her "mum." In fact, Jagger claims to text her mom on the reg: "My mom texts me all the time, but then when I text her back she never responds!" Georgia May Jagger complains, then adds with a knowing smile, "It's because she turns her phone off when she's not using it."
Want to find out what Georgia May Jagger's favorite album was this year, where she's going next on vacation, and what her go-to cocktail is? Get it all tomorrow from your favorite newsstand (wink-wink).