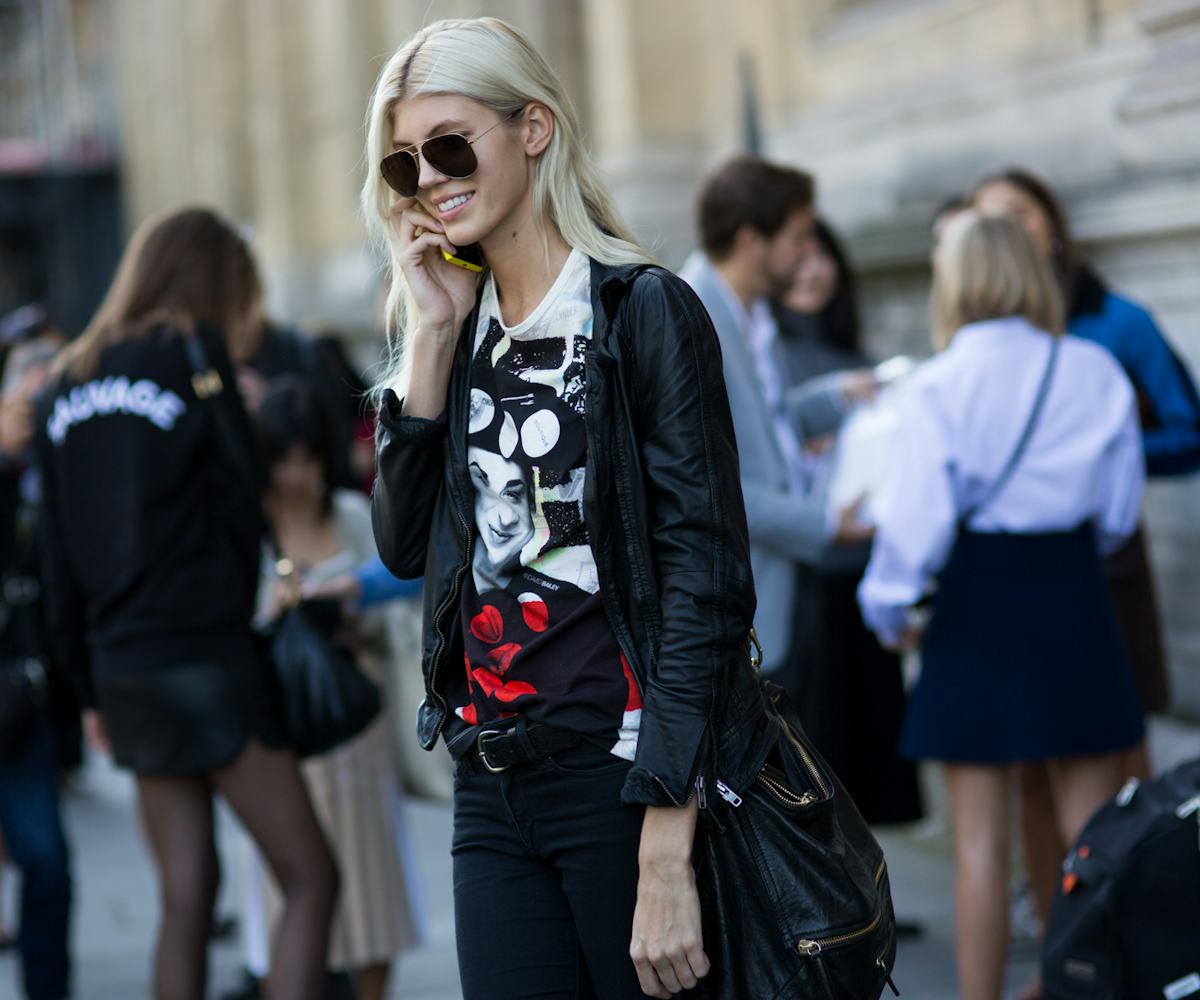 all photos by michael dumler of on abbot kinney
#nylonfw paris spring 2015 day 3: best street style
understated parisian style.
Our photographer, Michael Dumler of On Abbot Kinney, has been documenting all the seriously awesome looks from our favorite off-duty models, bloggers, and stylin' ladies this Fashion Month. Click through the gallery to see our favorite looks from the third day of Paris Fashion Week and be sure to check back every day for more Fashion Week street style.
Recap our street style coverage from Day 1 and Day 2 of Paris Fashion Week, Day 1, Day 2, Day 3, and Day 5 of Milan Fashion Week, Day 1, Day 2, and Day 3, and Day 4 of London Fashion Week and Day 1, Day 2, Day 3, Day 4, Day 5, Day 6, and Day 7 of New York Fashion Week.
photo by michael dumler of on abbot kinney
photo by michael dumler of on abbot kinney
photo by michael dumler of on abbot kinney
photo by michael dumler of on abbot kinney
Aimee Song
photo by michael dumler of on abbot kinney
Alex Carl
photo by michael dumler of on abbot kinney
Candela Novembre
photo by michael dumler of on abbot kinney
Devon Windsor
photo by michael dumler of on abbot kinney
Elisabeth Erm
photo by michael dumler of on abbot kinney
Ella Catliff
photo by michael dumler of on abbot kinney
Georgia Pendlebury
photo by michael dumler of on abbot kinney
Hanne Gaby Odiele
photo by michael dumler of on abbot kinney
Hanneli Mustaparta
photo by michael dumler of on abbot kinney
Helena Bordon
photo by michael dumler of on abbot kinney
Hollie May Saker and Matthew Mills
photo by michael dumler of on abbot kinney
Irene Kim
photo by michael dumler of on abbot kinney
Janice Alida
photo by michael dumler of on abbot kinney
Julia Nobis
photo by michael dumler of on abbot kinney
Lily Gatins
photo by michael dumler of on abbot kinney
Marianne Theodorsen
photo by michael dumler of on abbot kinney
Marte Mei Van Haaster and Rianne Van Rompaey
photo by michael dumler of on abbot kinney
Martha Graeff
photo by michael dumler of on abbot kinney
Nadja Bender
photo by michael dumler of on abbot kinney
Ondria Hardinmichael
photo by michael dumler of on abbot kinney
Pauline Hoarau
photo by michael dumler of on abbot kinney
Sanne Vloet and Vanessa Axente
photo by michael dumler of on abbot kinney
Sofia Sanchez Barrenechea
photo by michael dumler of on abbot kinney
Zina Charkoplia
photo by michael dumler of on abbot kinney