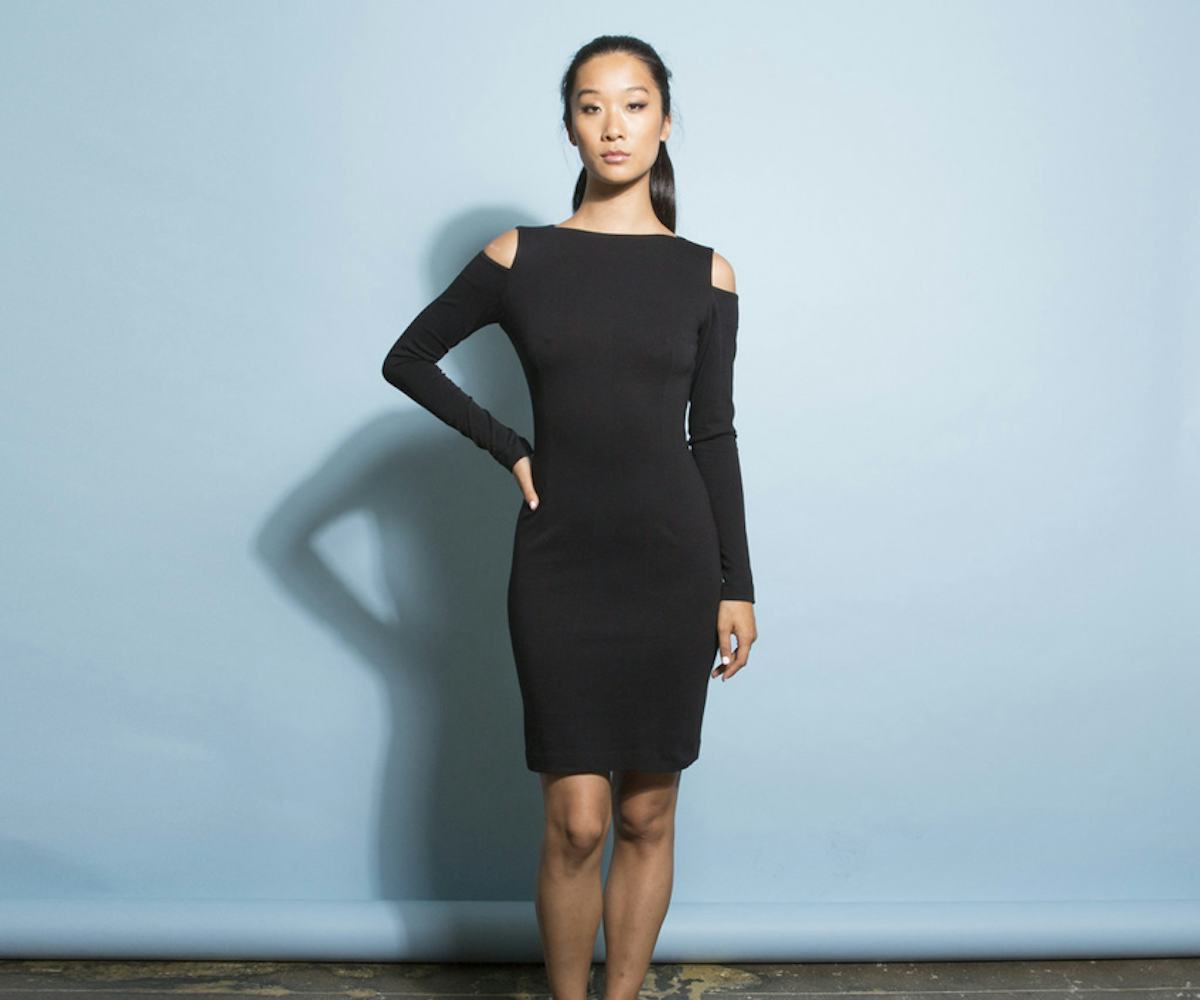 Photo by Emma Fishman
cossac makes eco-friendly fashion hot
We love to wear fast fashion as much as the next girl, but sometimes the more we learn about a company, the less we actually want to wear their clothing. COSSAC is not one of those brands. COSSAC aims to provide garments that are eco-friendly and ethical whille still being stylish and budget-friendly. The majority of their fabrics are fair trade, organic, recycled, or have a low environmental impact. Plus, COSSAC makes sure all their workers are receiving fair wages and aren't being exploited, so you can feel confident that you're supporting the right kind of company.
The line is sleek and sophisticated, featuring minimalist designs. We love how each garment effortlessly transitions, not just from day to night, but also from one season to the next. And while the cut-out details are totally on trend, the whole line somehow still feels timeless.
Check out COSSAC's eco-friendly line in the gallery above, and shop the looks here at NYLONshop.
COSSAC, Cut Out Crop Top, $60, available here.
COSSAC, High Low Top, $60, available here.
COSSAC, Cut Out Bodycon Dress, $97, available here.
COSSAC, Cropped Palazzo Trousers, $90, available here.