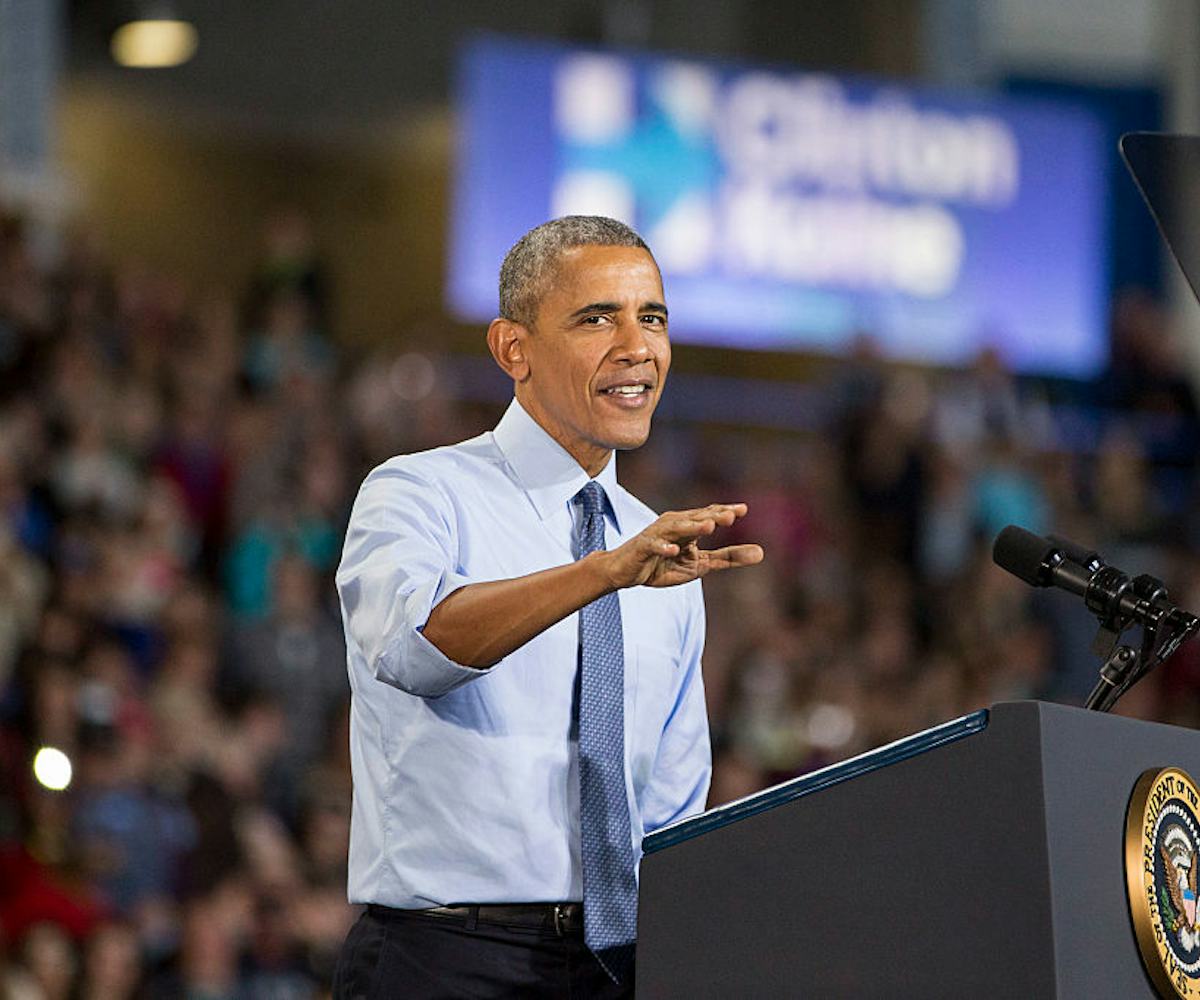 Photo by Scott Eisen/Getty Images
President Obama Asks Americans To "Keep Their Heads Up" In A Powerful Statement
We miss him so much already
Yesterday, President Obama predicted that, regardless of the election results, "the sun would come up tomorrow." Today, Obama remarked that his was one of the only prognostications to come true on that fateful day. In an official statement today, Obama, with Vice President Joe Biden at his side, made a valiant attempt to normalize election results which seem anything but normal for millions of people in this country. Obama recalled that he and outgoing president George W. Bush had their differences—to say the least—but that Bush's staff did everything they could to ease the Obama administration into the West Wing.
Obama promises to do the same for Trump, with whom he also certainly has his differences. Obama said, "A peaceful transition of power is one of the hallmarks of our democracy, and over the next few months, we are going to show that to the world." Obama mentioned speaking with Trump and said that we "are all rooting for his success."
Obama also spoke with Clinton and said, "I could not be prouder of her. She has lived an extraordinary life of public service... her candidacy and nomination was historic and sends a message to our daughters all across this country that they can achieve at the highest level of politics." He spoke to the length and difficulty of this campaign, adding that it's the nature of the game. And to those people (over here!) who are depressed about this election, Obama said, "Stay encouraged. Don't get cynical. Don't ever think you can't make a difference. As Secretary Clinton said this morning, 'Fighting for what is right is important.'" 
The President explained that the point is that "we all go forward with a presumption of good faith in our fellow citizens, because that presumption of good faith is essential to a vibrant and functioning democracy." He noted that "the path this country has taken has never been a straight line. We zig and zag."
As ever, Obama's words are eloquent and powerful, and we'd love to take them to heart and feel as he does, that "we're all on the same team," but the truth is, all we could think about while he was talking, was just how much we're going to miss this man and the class and dignity he brought to this office. The fact that Obama's successor is someone who consistently tried to delegitimize and shame him is salt in the already festering wound that is Trump's election.